Since 1959, the Boston Celtics have faced the Lakers in the NBA Finals 12 times, most recently in 2010.
It's a rivalry that helped save the NBA in the 1980s, and was revitalized just a decade ago, as the teams faced each other in the finals twice in three seasons. With a combined 33 championships between the two franchises, the Celtics and Lakers are considered the premier teams in basketball… and now a new battle is ensuing.
This past Monday, Anthony Davis finally told the New Orleans Pelicans he wanted to he traded. The timing came as a shock, and people believe it was meant to give the Lakers a head start on making an offer for Davis.
Why? Because the Boston Celtics cannot trade for Anthony Davis at this time unless they gave up Kyrie Irving (Rose Rule). The first day the Celtics can trade for Davis is July 1, when Kyrie's current contract expires.
Why give the Lakers a head start? Davis has the same agent as LeBron James, and given a statement made by the New Orleans Pelicans, a fix for Davis to go to LA could be in.
However, the Pelicans still hold the cards, because, well, Anthony Davis is a New Orleans Pelican, and until he can no longer be traded (next year's trade deadline, assuming he chooses not to exercise his player option, thus becoming a UFA in 2020), it is in the best interest of the team to see what they can get from other suitors, pit them against each other, and try to get the best offer possible.
Who has the most to offer? Boston.
Okay, Anthony, I'm not the GM of the Celtics, but I'm gonna tell you why Boston is exponentially better than Los Angeles.
1. City of Champions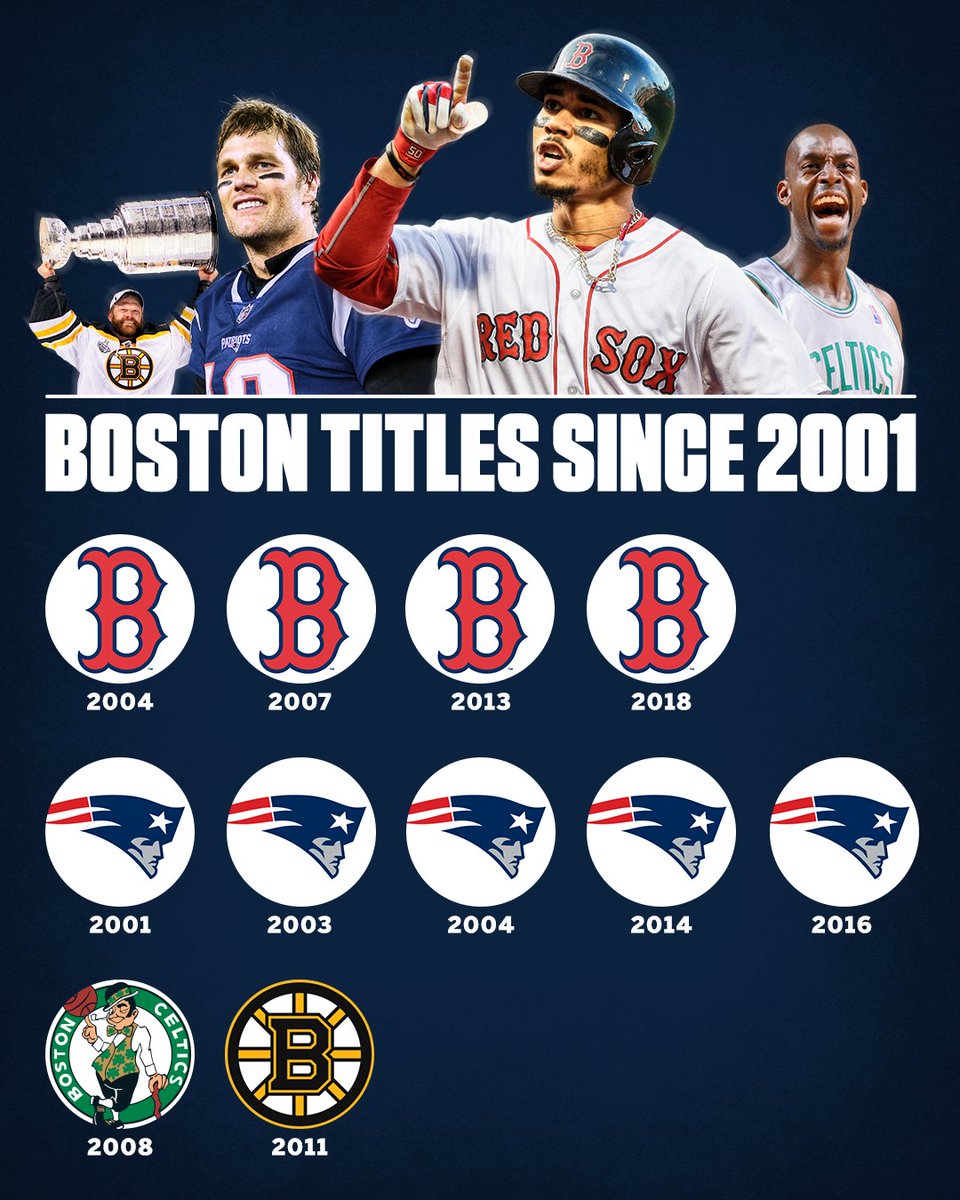 What better city to be a winner in than Boston? There have been 11 championships in the city since 2001, and each of the major four teams in the city have won at least once. So many athletes come to Boston, and although the might not have wanted to at first, they've always said the city has the best fans, and there's no better place to win than Boston.
2. Great Management
Anthony Davis has allegedly said the Pelicans ownership and their connection to the Saints (same ownership group), and the NBA team gets inferior treatment. Danny Ainge has been in charge of basketball operations since 2003, and has made some of the best trades in the sport. He has a dedicated front office always looking to put a winner on the court, and has a ring to prove it. The talent they've gotten through the door since 2003 without having a pick of their own be higher than 5th (meaning they steal other team's draft picks) is phenomenal, and Davis should trust him to build a champion around he and Kyrie Irving.
3. Coaching
Brad Stevens has been considered one of the best coaches in the sport. At 42, he is extremely young, and has been considered brilliant by his peers. A team with LeBron James always has coaching turmoil, and although LeBron has been good enough to carry his team in spite of inferior coaching, having a great coach makes life easier. Look no further to the football team in the area to what happens when you have a great coach.
4. Kyrie Irving
Now yes, there is a belief Kyrie and AD could just go to LA and join LeBron, but why do that? If Davis joined Kyrie in Boston, he and Kyrie would both have a bigger role than they would in LA. They would not be in the shadow of a 34-year-old LeBron James, and could create their own legacy. Kyrie has shown strides in growing as a leader, and has said he wants to lead his own team. Boston can be Davis and Kyrie's team for the next 5-7 years.
5. LeBron James is 34
LeBron James is still a great player, but we have to remember he is 34 years old, and has missed the past month with an injury. Kobe Bryant was in Year 17 when he tore his Achilles and was never the same, and father time is undefeated. Now James puts millions of dollars into treating his body, but NBA players are not typically elite once they reach their mid-to-late 30s. If Davis is not traded to LA, and just goes there in 2020, LeBron would be 35, and entering Year 18. You're betting on LeBron staying close to what he is, and if you're Davis, you could possibly be betting years in your. Time will tell, and as a Tom Brady fan, I am not doubting James, but when the alternative could be lining up with the prime of Kyrie Irving…
---
Los Angeles has the weather, Hollywood, and lots of celebrities, but since Jerry Buss passed away, the Lakers have been in flux. Now getting LeBron James solves a lot of your problems, but LeBron won't be LeBron forever. Danny Ainge and the Celtics have built great teams through smart trades and great signings for years, and the East would be wide open for Boston if Anthony Davis and Kyrie Irving paired up. Even if Kevin Durant goes to the Knicks this summer, the West would still have Steph Curry, James Harden, Paul George, Russel Westbrook, Damian Lillard, and much more… and if Kawhi decides to sign with the Clippers, that's one less team to worry about in the East, and one more team to get through in the West.
If you want to play for a winner, in a city that wins all the time and treats it's champions like royalty, with a great structure in place, and another star player embarking on his prime at the same time as you, what better place is there than Boston?
Kevin Garnett was destined to be a Laker too, and now he says he bleeds green, and is considered a legend in these parts.
Boston could (nay, should) be Davis' future.
---
Follow Nick on Twitter (@Nick_Collins14)