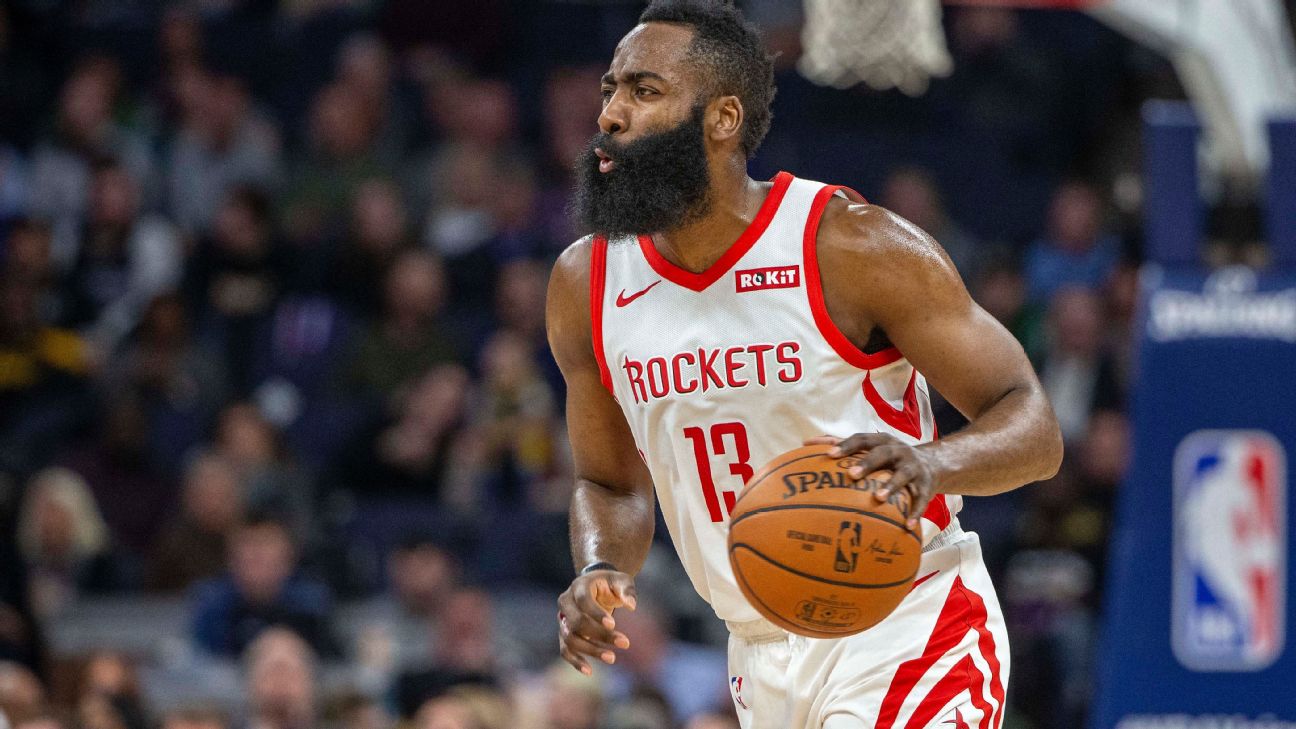 Okay, so "technically" the NBA has already gone past the halfway point, with all teams having played over 50 games, but the All-Star break serves as a ceremonial end to the first half of the NBA season. Players get a week to rest, the league showcases it's stars, and we gear up for postseason runs, with the playoffs starting in just less than two months.
Also, all the people who spent their time watching football one day a week now have free time to focus on basketball (which is funny, because it's on Monday-Saturday, but I digress). More games will be seen on prime time (Saturday Nights on ABC anyone!?), and a national focus will emerge.
There's been lots of good basketball played this season, and through this time, lets go over who's ahead of the pack for award season.
MVP: Giannis Antetokounmpo
Season Stats: 27.2 PPG, 12.7 RPG, 6 APG, 1,4 SPG, 1.4 BPG, .581 FG% in 33.2 MPG
---
For the first time since the 2002-2003 season, LeBron James is not in the Eastern Conference, meaning a vacuum emerged, and the question of who the best player in the Conference was arose. Well, it's Giannis.
Under new coach Mike Budenholzer, the Greek Freak seems to have been unlocked, which didn't even seem possible because he was already so good before this season. With increased floor spacing and better shooting around him, Giannis has found more room than ever to dominate the game, and he's scoring a career high 27.2 PPG. His field goal percentage is also a career high (58.1%), and finally, when on the court, Giannis has a net rating of 13.7 (best in the NBA).
He's the straw that stirs drink that is the team with the best record in the NBA, and I think this is the first of many MVPs Giannis will be winning. At 24, we could be in the midst of something special starting here.
Other contenders: James Harden, Paul George, Nikola Jokic, Kawhi Leonard
Sixth Man of the Year: Domantas Sabonis
Season Stats: 14.1 PPG, 9.2 RPG, 2.7 APG, 0.7 SPG, 0.4 BPG, .606 FG% in 24.8 MPG
---
I am a huge fan of the Sabonis family (haven't heard of Arvydas Sabonis, Domantas' dad? Here are some highlights). The Pacers currently have the third best record in the Eastern Conference, and after losing 4 straight games following Victor Oladipo's season-ending injury, the Indiana has gone 6-1. There have been comparisons made to the Isaiah Thomas-Celtics in terms of this Pacers team never quitting and each player on the team playing extremely well, and Sabonis is part of that.
With 14/9 while playing 24.8 MPG, he doesn't have the flashiest numbers, but he is extremely efficient when he is on the floor. His defensive numbers are not bad either, and if you gave him starter level minutes, he'd be much more of a household name.
The Pacers are built with a lot of depth and good players that know how to play, and Sabonis is a huge piece of that equation. If the Pacers get the three seed, don't be surprised if they make a little run, and watch out for Sabonis if it happens.
Other Contenders: Derrick Rose, Julius Randle, Lou Williams
Coach of the Year: Mike Budenholzer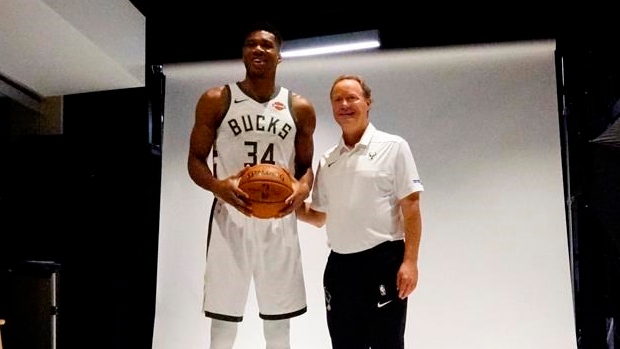 Bucks Team Stats: 116.9 PPG (2nd), 107.1 OPP PGG (8th), 13.1 3PM/G (1st), 113.2 Offensive Rating (4th), 103.8 Defensive Rating (1st)
---
As you saw with my Giannis MVP pick, part of the reason for his increased success is due to Bud. Budenholzer is a great coach, and did a very good job during his five seasons with the Hawks before the team decided to rebuild (best for both sides).
Budenholzer was an assistant under Gregg Popovich for 17 seasons (1996-2013), and already has an NBA Coach of the Year Award under his belt (won in 2015). This season, the Bucks are 43-14 (best in the NBA), and they look like a completely different team than years past.
Spacing and perimeter shooting used to be their biggest weakness, but it has suddenly become their biggest strength. Brook Lopez has become a taller version of Klay Thompson, Khris Middleton is hitting threes at the highest rate of his career (2.3 3P/g), and Malcolm Brogden and Tony Snell have been very efficient from three. The team acquired another great shooter in Nikola Mirotic before the trade deadline, and the modern offense Bud has instilled around these pieces has made Giannis look even scarier than years past.
The Bucks have a point differential of 9.8, which is approaching historically great, and are geared up to make a deep postseason run. Considering they have most of the same pieces they did under Jason Kidd, you have to give Bud a ton of credit for doing this much better than Kidd ever did with them.
Other Contenders: Nick Nurse, Mike Malone, Nate McMillan, Kenny Atkinson
Most Improved Player: De'Aaron Fox
Season Stats: 17.2 PPG. 3.7 RPG, 7.2 APG, 1.7 SPG, 0.5 BPG, .461 FG% in 31.4 MPG
---
The Sacramento Kings are 30-27 (1 GB from the 8th seed in the West) this season, and need just 4 more wins to have their best season since 2007-2008; things are looking good. The Kings PG's numbers are better all across the board, as he has made a huge jump his second season in the NBA.
At 7.2 APG (9th in the NBA), Fox is a great facilitator, and the Kings offense starts with him. He very well might have made the biggest second season jump of anyone in his draft class, and leading the Kings to their first postseason appearance since 2006 would be truly remarkable.
Fox deserves more recognition for the season he's having, and the better body of work he has put up in the NBA than other PGs taken ahead of him in 2017 (Markelle Fultz, Lonzo Ball). This is just the beginning for him.
Other Contenders: John Collins, Kyle Kuzma, Buddy Hield, Zach LaVine
Defensive Player of the Year: Paul George
Season Stats: 28.7 PPG, 2.3 SPG, 0.5 BPG, 101.9 Defensive Rating, 9.9 Defensive Win Shares
---
Now I initially had Marcus Smart here (and still think he REALLY deserves it), but when I looked into it, only one guard has won Defensive Player of the Year the past 30 years, and it was Gary Payton (1995-1996). It's most commonly a big, and less commonly a perimeter defender on the wing.
Anyway, Paul George is having a phenomenal season, and I think he deserves recognition here. He's second in the NBA in defensive win shares this season, and after finishing 4th in the voting last season for Defensive Player of the Year, he might warrant a further look at the award. He's made a huge jump in his second season in Oklahoma City, playing MVP-caliber basketball, and part of that is because he is a genuine two-way player… maybe the best one in the NBA.
Other Contenders: Marcus Smart, Rudy Gobert, Giannis Antetokounmpo, Myles Turner
Rookie of the Year: Luka Dončić
Season Stats: 20.7 PPG, 7.2 RPG, 5.6 APG, 1.0 SPG, 0.3 BPG, .430 FG% in 32.2 MPG
---
Listen, people hate Luka Dončić because the stans gravitated towards his bandwagon early and made it too mainstream to like him too much, but lets be honest here: he is living up to the hype, and then some.
21/7/5 for a rookie in any stretch is amazing, and maybe his percentages could be better, but he's the number one option on a team that sucks, so he's getting the lion share of the opportunities while being focused on by teams' best defenders. Nevertheless, he has shown he is the most talented player in his draft class, and if this is only Year 1, and he gets a chance to develop with Porzingis by his side in the future, he'll be lethal for years to come (and Dallas will be in great shape)
He was ready for the NBA the second he entered the draft, teams will regret picking him, and although other rookies have had good seasons this year, his is the best.
Just get over it, he's really good.
Other Contenders: DeAndre Ayton, Trae Young, Jaren Jackson Jr.
---
Follow Nick on Twitter (@Nick_Collins14)