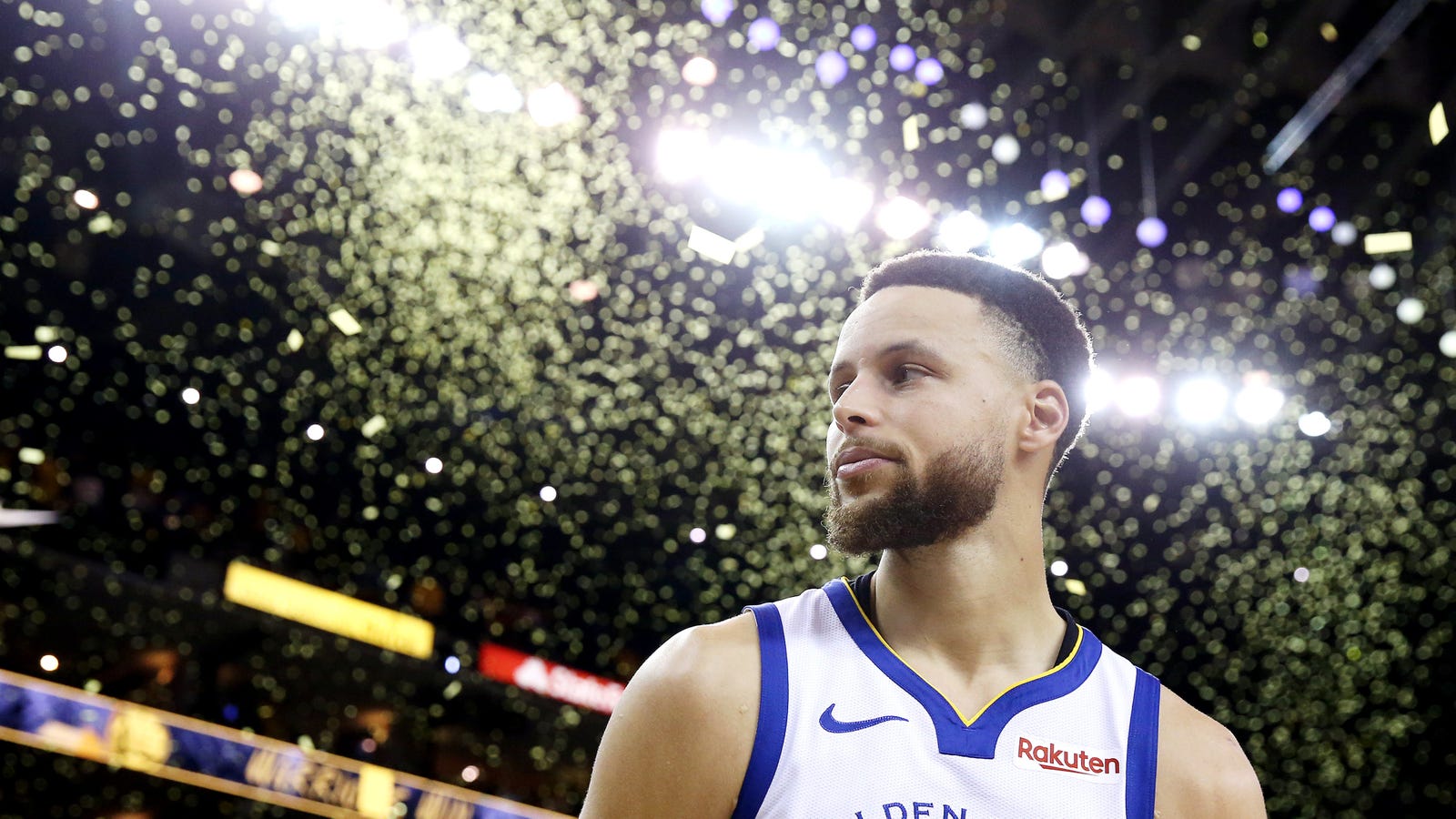 Even without Kevin Durant, the Golden State Warriors are on the doorstep of another NBA Finals appearance.
Hating the Warriors is easy, everyone has at some point in these past 5 years. From winning, to beating your team, to winning championships, and adding Kevin Durant the one year they lost in the Finals… they leave a sour taste in people's mouths at times; but you cannot deny their greatness.
The Warriors are on the verge of reaching the NBA Finals for the 5th straight year. This might not seem special considering we've seen LeBron James reach the NBA Finals 8 straight times this decade, leading the Heat and Cavs there 4 straight times respectively, but it is.
No team has reached the NBA Finals 5 straight times since the Boston Celtics (they reached the Finals 10 straight seasons between 1957 and 1966).
Magic's Lakers, Bird's Celtics, Jordan's Bulls, Kobe and Shaq, Duncan, LeBron, etc. Their teams never made the Finals 5 straight seasons.
"They're [the Warriors] definitely not a better team, but they're harder to guard"

-Seth Curry on the Warriors without KD
Seth Curry had a great quote to capture the the Warriors in their current state: without Kevin Durant.
The team tends to go ISO behind the play of Durant, which is not as aesthetically pleasing to watch, but with the game on the line, who else would you rather have the ball in their hands?
That may be true, but it seems like the Warriors are clicking regardless of their superstar.
It has been the efficiency of plays such as the pick-and-roll between Steph Curry and Draymond Green that has opened up the Warriors offense, having people remembering the earlier days of the dynasty and the beauty of the Warriors offense.
In the 4 full games since Durant suffered a right calf strain, the other stars on this squad have elevated their play to the levels we've expected to see all along. Take a look:
– Steph Curry: 35.5 PPG, 6.3 RPG, 5.5 APG (47.3 FG% – 41.1 3P% )
– Klay Thompson: 24 PPG, 2.8 RPG, 3 APG (41.9 FG% – 42.9 3P%)
– Draymond Green: 14 PPG, 10.8 RPG, 7.8 APG, 1.8 SPG, 2.5 BPG (52.3 FG%)
They were slacking at times during the beginning of this postseason, but in a win-or-go-home game for the Rockets, and against Portland, they have risen to the challenge of keeping the ship going.
It's an embarrassment of riches, that cannot be denied. There probably aren't any other teams that could lose an All-Star like DeMarcus Cousins, than in MVP like Kevin Durant, and we sit here and wonder if they're better, but it's just how great they are. We should absolutely give them criticism when guys like Curry don't play to their superstar level, but we cannot deny how good they look when they do.
Durant was carrying this team earlier this postseason, but in his absence, everyone is doing their job… and it's been fun to watch.
I did enjoy the pre-Durant Warriors, they were fun to watch. It looked like Steph was re-writing how the game should be played, Klay could go off for a 37-point quarter in the blink of an eye, and Draymond Green was a tremendous playmaker and defender. Then off the bench you had the swiss army knife in Andre Iguodala, and reliable play of Shaun Livingston; we've seen glimpse of that again.
As this team is on the doorstep of yet another championship, it should be highlighted what is at stake if they win.
Another title would mean three straight championships, the first team to accomplish that feat since the Lakers (2000-2002), joining the likes of the Bulls (1991-1993, 1996-1998), Celtics (1959-1956), and Minneapolis Lakers (1952-1954). It would also be their 4th championship in 5 seasons, which has only been accomplished by the Russell-led Celtics and Minneapolis Lakers, both of which did so over 50 years ago.
Already one of the greatest teams of all-time, these Warriors have a chance to leave yet another mark on the history books.
Even as these look like the final days of the Kevin Durant Era, we cannot assume it's the end. Steph Curry (31) and Draymond Green (29) will be back next season, and bringing back Klay Thompson (29) will immediately become a priority if Durant does in fact walk out the door.  Andre Iguodala will be 35, and Shaun Livingston will be 33, but those two should still be able to contribute.  All this team has done since Steve Kerr became the coach in 2014 is win. They won before Durant, have won with Durant, who's to say they will not continue to win without him?
Either way, they have had one of the greatest 5-year runs in the history of basketball, and it is 5 wins away from ending with a 4th championship.
Hate how they were built, but they come out to play, and have won at every turn.  Teams have had 5 seasons to build a team good enough to beat them, and at this current time, only one team has accomplished that task, and it took what might be the greatest comeback in NBA history to do so; lets not forget they lost 3 other times in this era as well.
We'll look back one day and truly appreciate how great this era was, but if it is ending soon, why not take a moment right now to appreciate greatness.
Parity should be around the corner next season… or maybe the Warriors aren't done yet.
---
Follow Nick on Twitter (@Nick_Collins14)