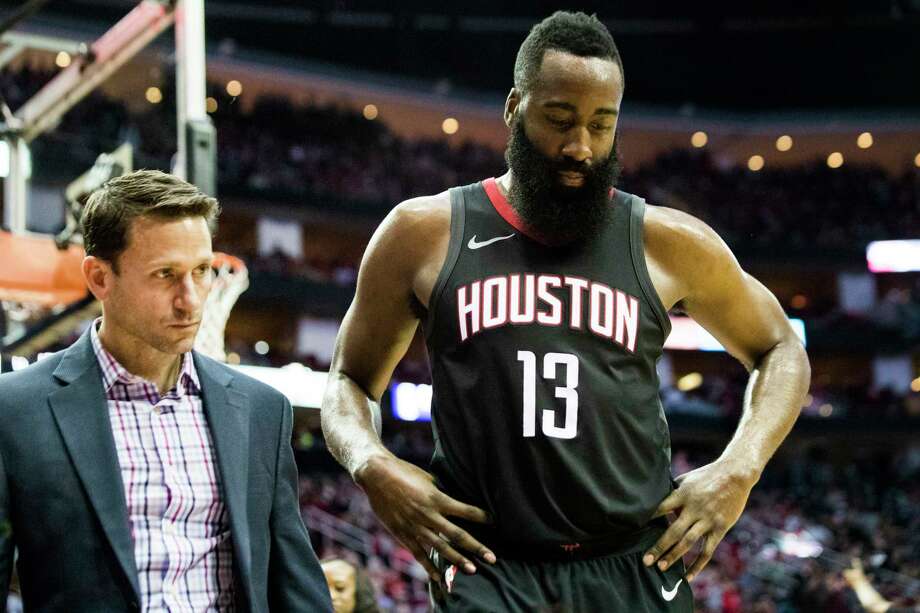 The Rockets have been one of the teams these past 5 years to be a casualty of the machine that is the Golden State Warriors again and again.
Since 2014-2015, the Rockets have faced Golden State in the postseason four times, and been eliminated by them each time. Houston held a 3-2 lead in the Western Conference Finals a year ago against the Warriors, and were tied against them in the second round this year, but each time Golden State was able to win the series.
They have been the Warriors most consistent rival all these years, and one of the two teams in the Western Conference to have had been one game away from beating them, but it has not happened; they cannot get over the hump.
Mo Money Mo Problems
On Wednesday, Woj reported that the Warriors are looking for ways to improve the roster, saying that point guard Chris Paul "could be moved in the right deal."
As many have seen, the remainder of his contract is… hefty.
Paul is owed over $124 million over the next 3 seasons (player option in 2021-2022), and after a season where he took a step back, paying that much for a player for his age 34, 35, and possibly 36 seasons is going to be a tough pill to swallow.
Getting Paul in 2017 made perfect sense, as James Harden needed a partner to help elevate the play of the team, and it looked like a match made in heaven as Houston won 65 games. However, Paul hit free agency last offseason, and the max contract he ultimately earned has hamstrung the Rockets ability to spend in free agency.
Here is what the salaries of James Harden and Chris Paul are owed (combined) the next few seasons:
2019-2020: $76.3 million
2020-2021: $82.2 million
2021-2022: $88.1 million*
*Chris Paul has a player option worth $44,211,146
Combined with the contract of Clint Capela over that time makes things even worse. In 2021-2022, those three are the only contracts on the books for Houston, but are worth over $106 million.
Houston went for the kill in 2017-2018, had to begin to pay to take another stab at the Warriors this season, losing players like Trevor Ariza in the process, and will have to keep paying moving forward unless another move can be made to clear up space, or improve the roster around Harden (i.e. trade Paul).
Or… will they just blow it all up?
Penny Pinching Owner?
On Thursday, Woj reported that contract negotiation between the Rockets and coach Mike D'Antoni had stopped, showing that both sides could not come to terms on a new contract.
D'Antoni is set to make $4.5 million in the final year of his contract, but coaches typically do not make it to the final year of their deals. If they are good, they either get an extension, or they get fired before that final year. D'Antoni is set to become one of the few walking into a contract year without any guarantee of what his future will look like after 2019-2020.
This is further causing a shadow of doubt on the franchise, as reports are saying that D'Antoni is being lowballed in contract negotiations, which could be a glimpse into owner Tilman Fertitta's desire to pay into the luxury tax, meaning for contracts like those of Harden and Paul – and necessary complimentary pieces needed to compete – moving forward.
"The reported $5 million is really $2.5 million because it comes with contingencies. One, it's only $5 million if he makes the playoffs and two, if he is coaching the team at the end of the year."

-Warren LeGarie (D'Antoni's agent), via Houston Chronicle
Tilman Fertitta bought the Houston Rockets in September 2017. Fertitta is a local businessman, and his passion for the team made it seem that he would be more than happy to help spend to see the team he had enjoyed for years succeed; maybe once he saw the bills, he had a change of heart.
As Jonathan Feigen wrote for the Houston Chronicle, the offer for D'Antoni, if you look at $5 million as the base salary, is less than coaches like Dwayne Casey and Terry Stotts. If you consider just the $2.5 million, it is less than the likes of Nick Nurse and James Borrego, coaches that became full-time head coaches for the first time this season.
An offer for D'Antoni that low and incentive-based is insulting for someone that has been an NBA head coach for 15 seasons, has been a two-time Coach of the Year, and had a winning percentage of .703 in Houston the past 3 seasons.
This uncertainty speaks to the larger state of the team, and where they will be going moving forward.
Do they have a plan regarding the roster? Do they want to go all-in around James Harden? Do they have an owner willing to pay the bills for a championship contender, or will more drastic cuts need to be made due to a mandate of lowering costs?
That might lighten Fertitta's checkbook, but it won't put the best product on the court, which is not fair to the fans of Houston, who had an owner in Leslie Alexander for 24 years who was more than happy to pay the bills for a great team; he thought Fertitta would too, which is why he sold him the team, but could he be mistaken?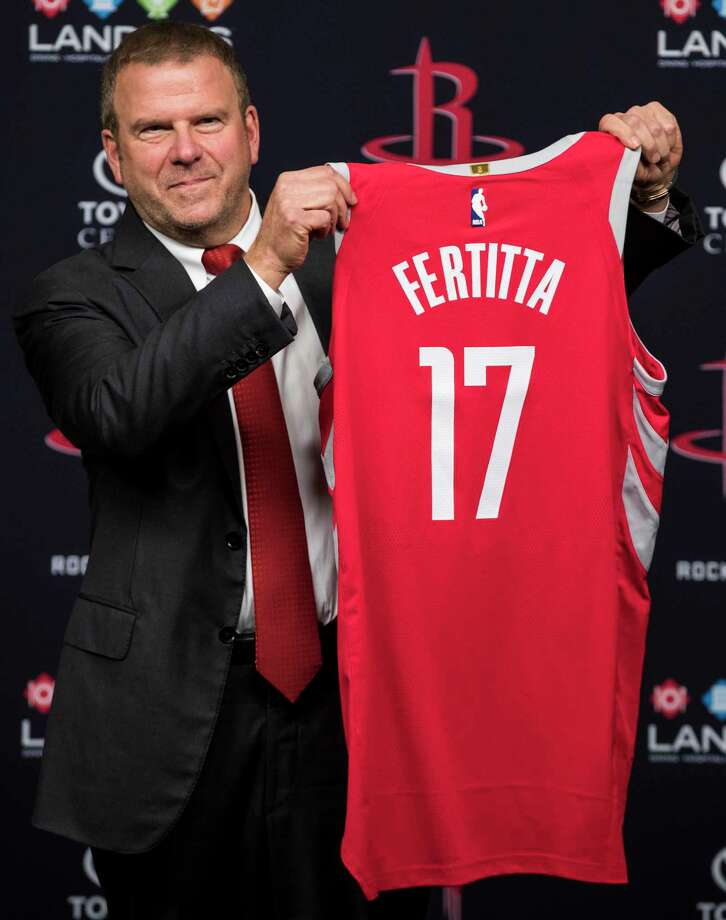 If Feritta goes down this road, I hope he trades James Harden. The team might have come up short all these years, but Harden is still a top offensive talent all-time, and deserves better than a penny-pinching owner. He sighed his most recent contract extension under Leslie Alexander, so maybe he did not see this coming, but I would ask for a trade if Fertitta tears the roster down.
It would be a sad day for Houston fans, something they do not deserve either. Stable ownership is one of the most important, yet unheralded, aspects of competing in sports. If an owner is not willing to pay for success, the team and fans face the consequences. Just look at the Knicks all these years. Marlins fans went through it with Jeffery Loria, Cavs fans have dealt with Dan Gilbert, and if it weren't for him, LeBron still might be in Cleveland.
The best owners in sports – Joe Lacob and Peter Guber (Golden State), Robert Kraft (Patriots), Peter Holt (Spurs), Jerry Buss (Lakers), Steinbrenner family (Yankees), Rooney family (Steelers) – are often associated with winning, and lots of it. They put the best people in place, learn how to let them do their jobs, and are willing to pay the bill for their business to succeed.
Hopefully Fertitta realizes this, if not… then Houston fans have a real problem.
---
Follow Nick on Twitter (@Nick_Collins14)