I tried to wait as long as possible to make this piece so the predictions could seem at least somewhat accurate and make sense. As we know, things can change quickly in the NBA, and I'm sure by the time you see this, we'll know something we didn't before, and that will mess with everything.
But oh well, now or never.
Players that will become free agents can officially meet with teams starting at 6 PM tomorrow, and it is at that time where news will begin to trickle out about who's going where.
Deals cannot be made official until July 6 at noon, so deals could be verbally agreed to, but until pen is put to paper, nothing is official (cough, DeAndre Jordan, cough).
Anyway, 40% of the league is considered either a restricted or unrestricted free agent, and plenty of big names that can change the direction of the league next season will be on the market.
It's going to be a lot of fun.
Well, lets get started, and hopefully I can look back and say I got a good amount of these right… for reference, this is how I did last year (don't be too harsh with me).
---
Kemba Walker to Boston
If you had told me a week ago this was even possible, I would not have believed you… but that's how quickly things can change in the NBA.
Michael Jordan looks like he is deciding to be frugal, with an apparent offer on the table worth about $160 million over 5 years, versus the supermax Kemba is eligible for, which is worth $221 million over 5 years, or the regular max Charlotte can offer which is worth $190 million over 5 years. Guess they'll have to tank if they want to be relevant anytime soon.
Kemba comes to Boston (my early thoughts on that here) and becomes the new star of the team, replacing Kyrie Irving, who will go to….
Kyrie Irving to the Nets
Well, better than the Knicks.
Brooklyn has come a long way since they acquired Paul Pierce and Kevin Garnett in 2013, in an infamous trade that helped Boston acquire Irving years later; looks like we've come full circle. This is a testament to being forced to rebuild in creative ways and without your own first round picks for years. They proved to be a competent organization, and this will be a homecoming of sorts for Irving, who grew up in New Jersey.
As for the former PG of the Brooklyn Nets…
D'Angelo Russell teams up with Aron Baynes in Phoenix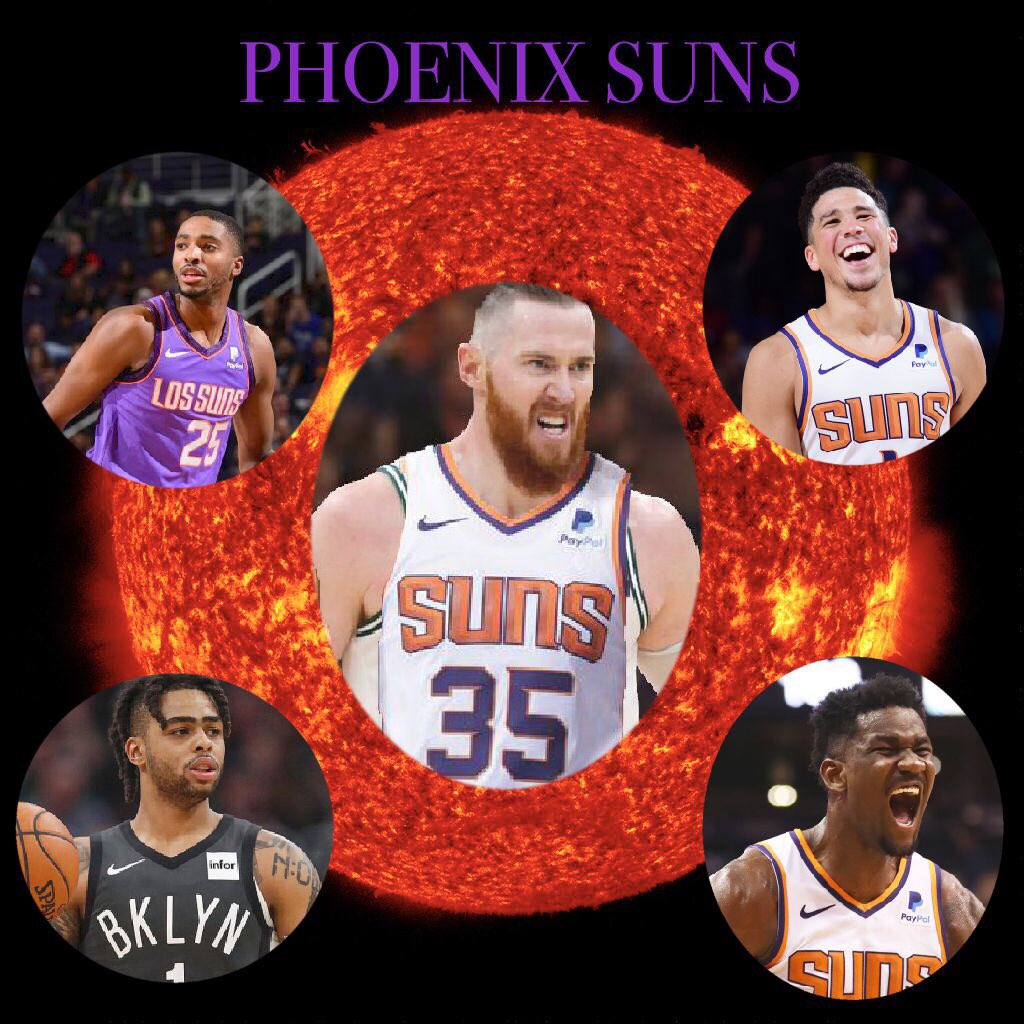 At one time, the Phoenix Suns had Eric Bledsoe, Goran Dragic, AND Eric Bledsoe. However, last season they essentially had no point guard. D'Angelo Russell would solve that problem, and then some.
A Russell-Booker backcourt would quickly be one of the better backcourts in the NBA, with the potential to become a dynamic scoring bunch. The Suns have needed talent for awhile, and are craving to be relevant. Is a core of Booker, Russell, and Deandre Ayton enough to sneak into the playoffs in the Western Conference? Probably not, but it would be really fun to watch.
Why not.
Klay Thompson stays in Golden State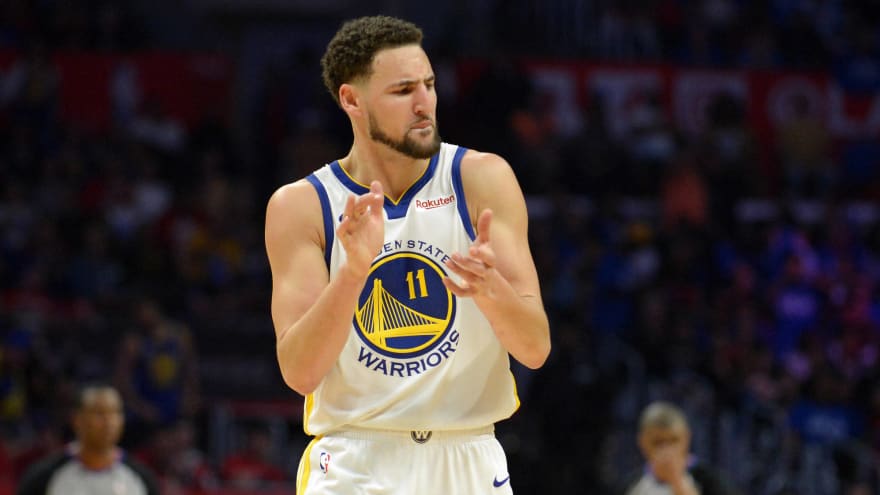 As I was finishing this up a report came out the deal was agreed to, but hear my logic anyway
Reports are that Klay Thompson will have a 5-year, $190 million offer on the table from the Warriors when free agency begins, and it looks like he's certain to sign it.
There have been murmurs he could talk to the Clippers, but it looks like his heart is in Golden State, and it should be. Even after a devestating ACL injury, once Klay comes back, he'll find a bigger role ready for him due to the void left by Kevin Durant. The Warriors will have to adjust to life without KD next year, and Klay might not play at all, but in 2020-2021, they will still have Steph, and the Splash Brothers are still one of the best duos in the league. What happens with the rest of the roster (including 2020 UFA Draymond Green) remains to be seen, but having their dynamic duo in place leaves Golden State in place to contend.
As for his other teammate this year…
Boogies becomes a Knick
Now this is where the fun begins.
The New York Knicks, who have enough cap space for two max free agents, will miss out on their biggest aspirations of pairing Kevin Durant with Kyrie Irving. With Walker out of the picture as well, they'll quickly find a market where the league's premier players don't want to be on their team (and why would they).
Except for a free agent with a case to prove.
Boogie only played 30 games for the Warriors last season, and missed most of the postseason, so he's still an unknown. However, the Knicks need talent, and they'll take a flyer on a once proven commodity hoping he can find his former self. Best option they have.
Oh… and Terry Rozier will join him.
Jimmy Butler stays in Philadelphia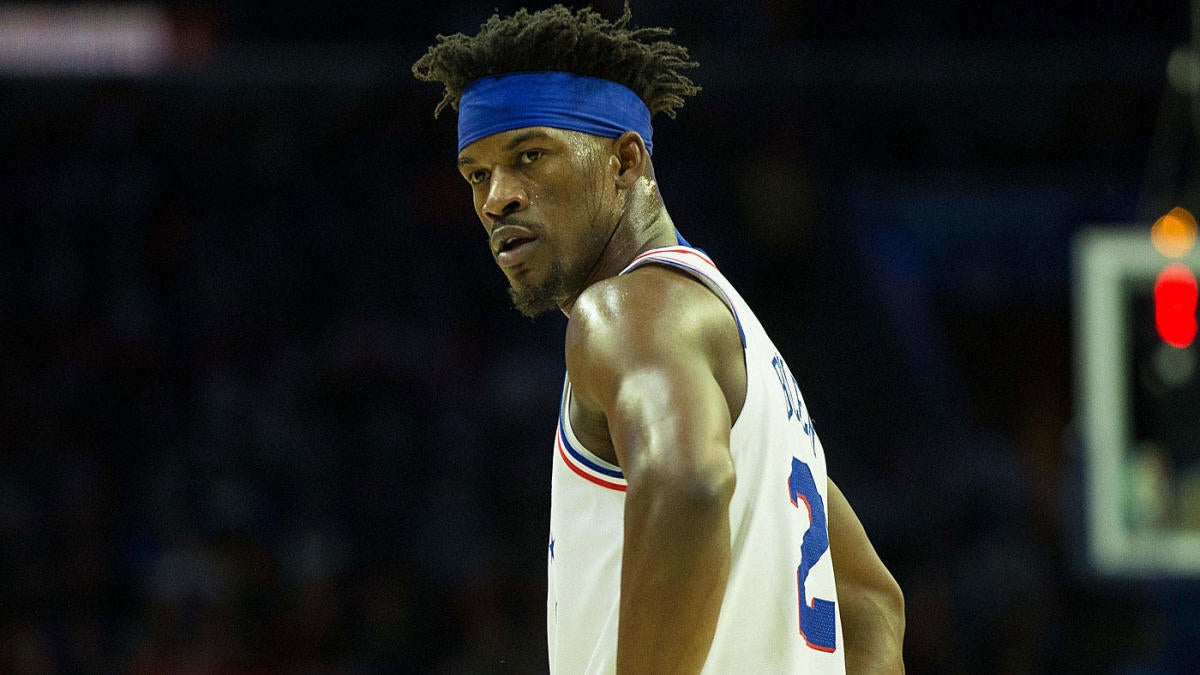 I hear the Houston rumors, and maybe Butler sees himself as the missing piece for the Rockets in a wide open Western Conference, enough to take on the Lakers. However, I think he'll realize the Eastern Conference could have an even more open path to a ring, and that the situation he has is pretty good. Butler had a good postseason in Philly, and the team was a buzzer beater away from going to OT against the NBA Champions, and they were trending in the right direction… maybe a full season in Philly is the difference.
Houston has appeal, but Butler signs up for a more certain future around Joel Embiid and Ben Simmons.
Al Horford joins Zion and the Pelicans
They say Instagram has all the answers, right?
Well, Horford just happened to follow Zion Williamson and Jrue Holiday on IG, which means he's NOLA bound. Lonzo-Jrue-Ingram-Zion-Horford, that is not bad at all for a rebuilding team.
The Pelicans have money to spend, and Horford would be a worthy veteran presence for this up and coming team. My hope is Zion hits superstardom before Horford is done, because I want him to have a chance at winning a ring.
Kawhi Leonard signs in Los Angeles… with the Clippers
I hear the Lakers rumors, and maybe they're serious, but I'm not sure.
Kawhi could truly do anything, because after all this time, have we truly figured out what his true motives are? I'm not sure, he's just a lowkey type of dude… which makes the Clippers make the most sense. I think Kawhi won't want to be part of the attraction that the Lakers are, and will prefer to be the face of the Clippers moving forward. He gets to be home in Los Angeles, but his own man.
But he won't be alone.
Kevin Durant joins Kawhi
Durant still has options, and even if it takes a year for him to return, and even if he's not peak KD anymore, he can still have a say in what goes on.
Reports are that in addition to the Warriors, he'll meet with the Clippers, Nets, and Knicks. Another report says he and Kawhi have discussed playing together, possibly in LA or with the Knicks.
I think the Clippers make the most sense. In essence, next season Kawhi would replace Danilo Gallinari (who would need to be traded to clear cap space for the Clippers to acquire both), and the next season the team will add Durant. Kawhi alone should keep them in competition next season, but by 2020-2021 they could be in championship contention, and still have pieces to trade for another player.
KD rewards the Clippers and creates a mega LA rivalry.
The Rest
Here are the rest of my offseason predictions:
Tobias Harris – Brooklyn Nets
Kristaps Porzingis – Dallas Mavericks
Khris Middleton – Milwaukee Bucks
Danilo Gallinari – Golden State Warriors
Nikola Vucevic – Orlando Magic
Malcolm Brogdon – Chicago Bulls
JJ Redick – Philadelphia 76ers
Julius Randle – Dallas Mavericks
DeAndre Jordan – Los Angeles Clippers
Harrison Barnes – Sacramento Kings
Patrick Beverley – Los Angeles Lakers
Danny Green – Los Angeles Lakers
JR Smith – Los Angeles Lakers
Dewayne Dedmon – Boston Celtics
---
Credit to photo above goes to Jayne Kamin-Oncea of Getty Images
Follow Nick on Twitter (@Nick_Collins14)