If you haven't heard already, Andrew Luck is retiring from the NFL.
He leaves the game less than a month before his 30th birthday, and after his best season.
In 2018, Luck went 10-6, passing for 4593 yards, 39 TDs & 15 INTs, and with a passer rating of 98.7.
The Colts began 2018 1-5, but proceeded to win 9 of their next 10 games, and Luck looked as good as ever.
Andrew Luck missed all of 2017 due to a shoulder injury, and had not been 100% the previous two seasons due to suffering a lacerated kidney and a partial tear to his abdominal muscle.
Expectations were sky high for Indianapolis this season, but as the 2019 season neared, reports of another injury for Luck had already begun to swirl.
It was a mysterious calf injury, one that was also reported to be a high ankle injury.
The rumor was that the injury was myositis ossificans, which, simply put, is when muscle turns to bone.
Not fun.
In addition to the injuries listed above, also during his career, Luck reportedly tore cartilage in his ribs and suffered a concussion.
Add it all up, and when Luck is described to be "mentally worn out," it makes perfect sense.
Football is a brutal sport.
Each year we learn more and more about the damage football does to your brain, especially when you've played long enough to make it to the NFL.
A study from 2 years ago tested the brains of various people that played football at certain levels (youth to professional), and found that 99% of NFL players tested had CTE.
Bashing your brain for a living is one thing, but not the only way you can hurt yourself playing football (as evidenced by Luck).
As a Patriot fan, I saw first hand the numerous injuries Rob Gronkowski suffered over his career: a back vertebral disc hernia (suffered in college), a high ankle sprain, two forearm fractures, a back vertebral fracture, two concussions, a torn ACL and MCL, a hamstring pull, and another back vertebral disc hernia (in addition to smaller injuries).
I mention Gronk because, like Luck, he too retired at the age of 29.
Great players pulling to plug early is nothing new.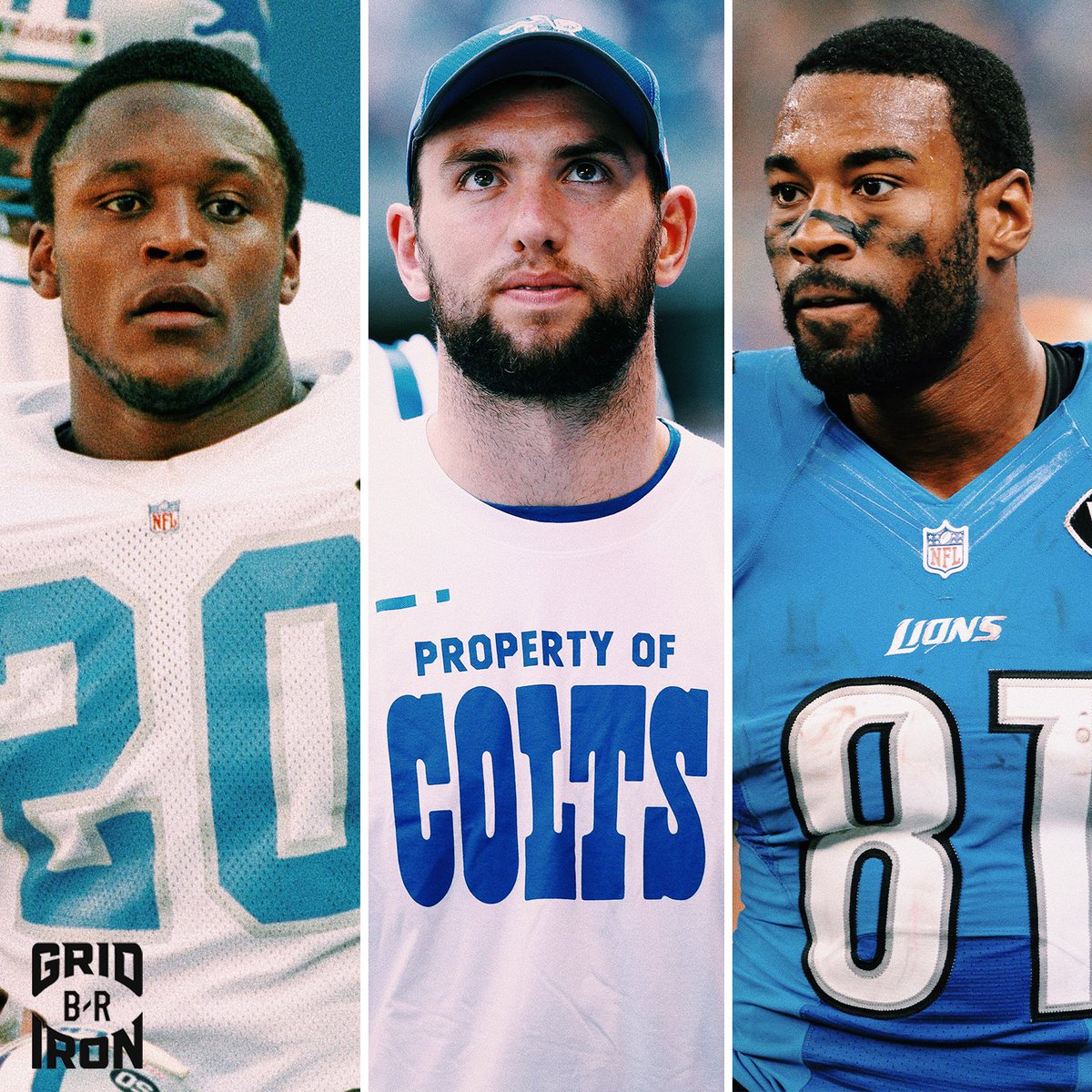 Jim Brown retired at 29, as did Patrick Willis; Calvin Johnson retired at 30, and Barry Sanders retired at 31.
For Luck, the timing adds a layer to this, coming less than 2 weeks before the start of the 2019 season, but nothing he should be criticized for.
The timing tells me this was something that only seriously entered his mind recently (reports state within the past 2 weeks the conversation emerged), and that he was just as equally mulling going back out there for this year.
However, he made a wise decision.
Luck was a talented football player, and when he was healthy enough, he put up some of the best numbers in the league.
Still, even being at the peak of your profession (and earning accordingly) can take a toll when your body isn't right, and you just can't get yourself to sacrifice the struggle of fighting through each day, knowing more likely than not you'll only feel worse in the years to come.
With his 30th birthday coming soon, Luck should be thankful for a few things:
He made it to the top of his profession, a dream he had since a child, and was great at it; he'll have earned over $100 million playing the sport, setting up him and his family financially for generations; by stopping now, he can fully focus on recovering, and no longer has to put his body through the meat grinder that is the NFL; he has a bachelor's degree from Stanford in architectural design, which is a pretty nice fall back for anyone; he can enjoy the rest of his life with his wife, as well as his soon-to-be-born child.
It's sad to see someone so good at what they did stop at their peak, but Andrew Luck gave football all he had his entire life, and realized it was no longer worth it.
I applaud him for his courage, and wish him nothing but the best in the years to come.
His future will be bright wherever life may take him next.
---
Follow Nick on Twitter (@Nick_Collins14)