Well, it's that time of year again.
The preseason is over, and we're finally on the verge of some good old, all-american football.
If you remember, last year I went through every NFL game, predicting the record of each team in the NFL, compiling that into standings, and then from there, made some playoff predictions.
The good: I correctly predicted the Patriots to win the Super Bowl, and got 4 out of the 6 teams to make the playoffs in the AFC
The bad: I completely bombed the NFC, only correctly guessing the Rams and Eagles would make the postseason.
6 out of 12 ain't too bad, but this year, I'm looking to do better.
This is how I see the NFL shaking out this season (bonus, I'll do awards too!)
AFC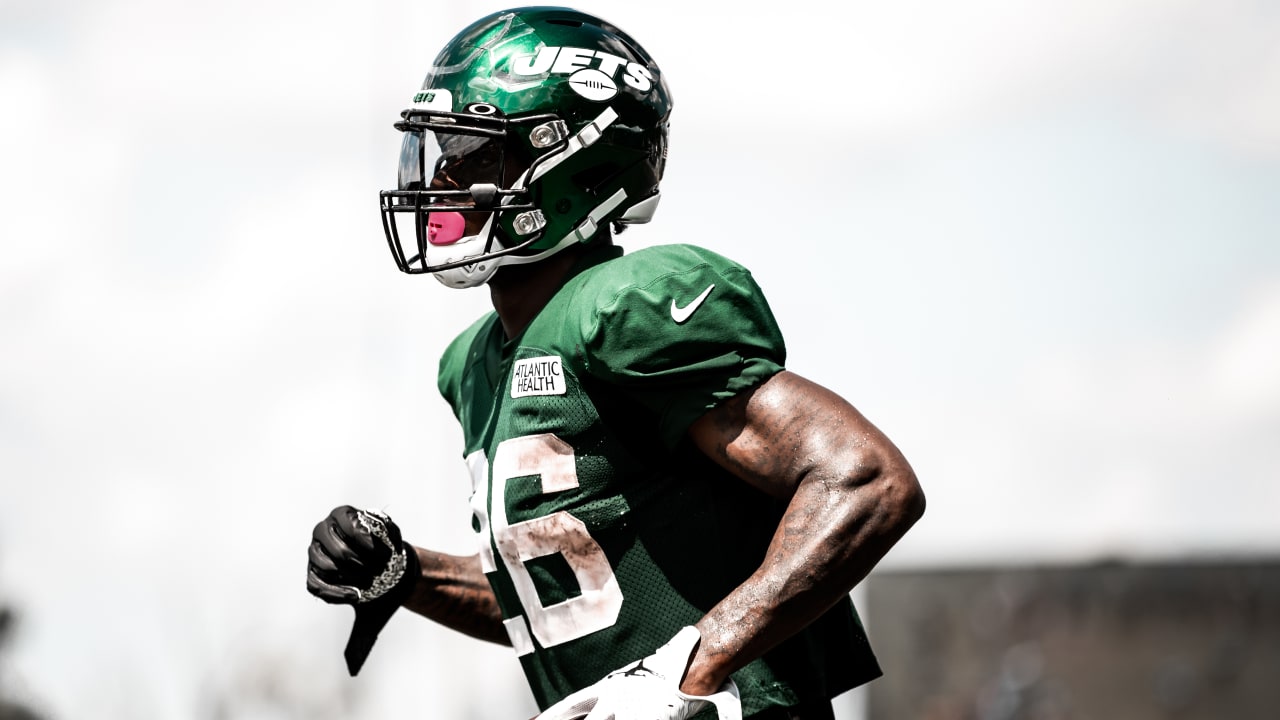 AFC East
New England Patriots: 13 – 3
New York Jets: 10 – 6
Buffalo Bills: 6 – 10
Miami Dolphins: 2 – 14
AFC North
Pittsburgh Steelers: 11 – 5
Cleveland Browns: 10 – 6
Baltimore Ravens: 8 – 8
Cincinnati Bengals: 4 – 12
AFC South
Houston Texans: 10 – 6
Tennessee Titans: 9 – 7
Indianapolis Colts: 7 – 9
Jacksonville Jaguars: 6 – 10
AFC West
Kansas City Chiefs: 12 – 4
Los Angeles Chargers: 9 – 7
Denver Broncos: 7 – 9
Oakland Raiders: 4 – 12
*Cleveland holds the tiebreaker over the New York Jets (head-to-head)
NFC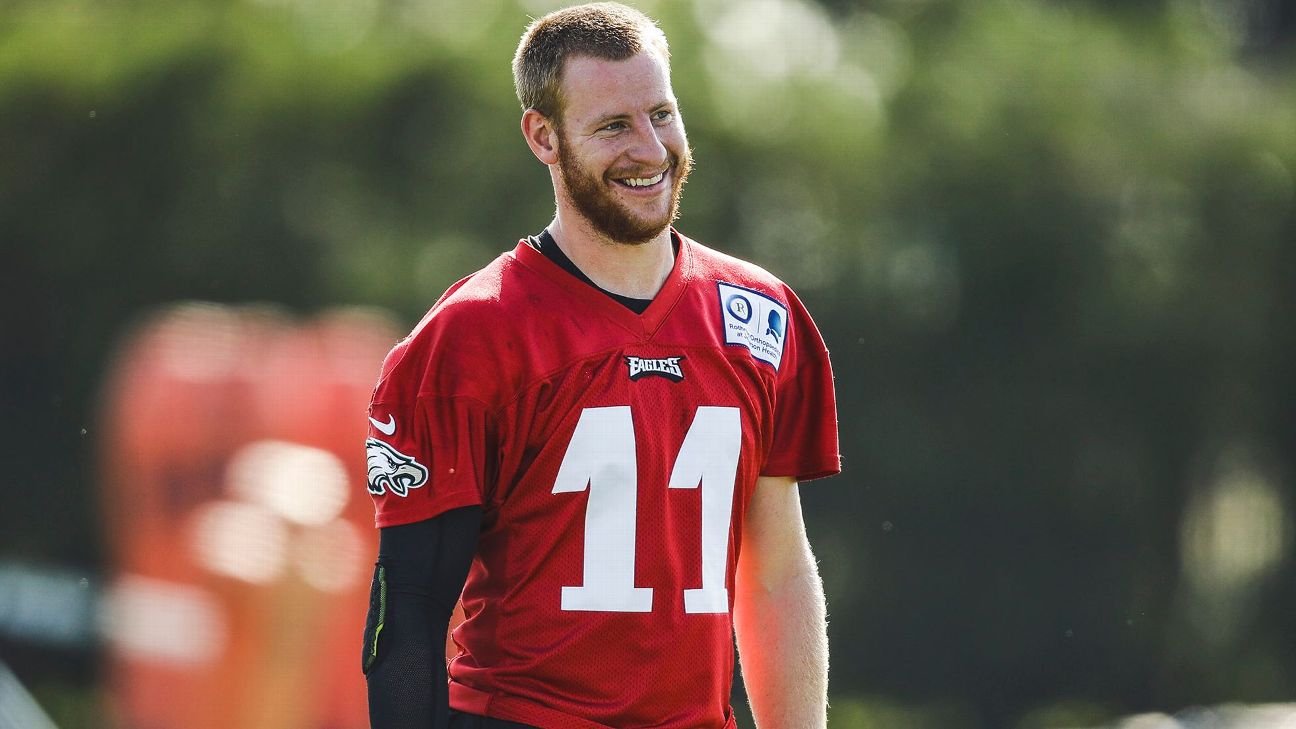 NFC East
Philadelphia Eagles: 12 – 4
Dallas Cowboys: 10 – 6
New York Giants: 4 – 12
Washington Redskins: 3 – 13
NFC North
Minnesota Vikings: 9 – 7
Chicago Bears: 9 – 7
Green Bay Packers: 8 – 8
Detroit Lions: 6 – 10
NFC South
New Orleans Saints: 11 – 5
Atlanta Falcons: 10 – 6
Carolina Panthers: 8 – 8
Tampa Bay Buccaneers: 4 – 12
NFC West
Los Angeles Rams: 12 – 4
Seattle Seahawks: 11 – 5
San Francisco 49ers: 6 – 10
Arizona Cardinals: 3 – 13
*Los Angles holds the tiebreaker over Philadelphia (better record in common games)
**Dallas holds the tiebreaker over Atlanta (better record within the conference)
---
Awards
MVP: Carson Wentz, Eagles
Offensive Player of the Year: Saquan Barkley, Giants
Defensive Player of the Year: Aaron Donald, Rams
Coach of the Year: Doug Pederson, Eagles
Offensive Rookie of the Year: David Montgomery, Bears
Defensive Rookie of the Year: Devin White, Buccaneers
Comeback Player of the Year: Hunter Henry, Chargers
---
Playoffs
Wild Card Round
AFC
(3) Pittsburgh Steelers vs. (6) New York Jets; Pittsburgh wins
(4) Houston Texans vs. (5) Cleveland Browns; Houston wins
NFC
(3) New Orleans Saints vs. (6) Dallas Cowboys; New Orleans wins
(4) Minnesota Vikings vs. (5) Seattle Seahawks; Seattle wins
Divisional Round
AFC
(1) New England Patriots vs. (4) Houston Texans; New England wins
(2) Kansas City Chiefs vs. (3) Pittsburgh Steelers; Kansas City wins
NFC
(1) Los Angles Rams vs. (5) Seattle Seahawks; Seattle wins
(2) Philadelphia Eagles vs. (3) New Orleans Saints; Philadelphia wins
Conference Championship Games
AFC Championship Game (Sunday, January 19 at 3:05 PM EST)
(1) New England Patriots vs. (2) Kansas City Chiefs; New England wins
NFC Championship Game (Sunday, January 19 at 6:40 PM EST)
(2) Philadelphia Eagles vs. (5) Seattle Seahawks; Philadelphia wins
---
Super Bowl LIV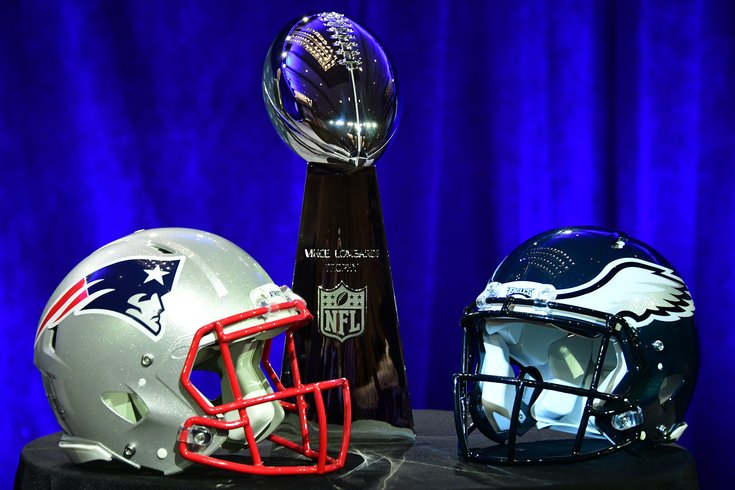 Sunday, February 2, 2020 at Hard Rock Stadium
(1) New England Patriots vs. (2) Philadelphia Eagles; New England wins
---
Follow Nick on Twitter (@Nick_Collins14)