Yesterday Washington decided to end Jay Gruden's days as their head coach.
I've called him mediocre in the past, but truly he was working with a bad set of cards (and he deserves another shot somewhere else down the line). Washington has been one of the most incompetent organizations since Dan Snyder bought the team in 1999, and that has been reflected by the product on the field.
They've had good players, they've had Hall of Fame coaches, but there is just a structural disharmony that exists, and has only gotten worse.
You can't succeed under those circumstances.
With that in mind… because there is now an opening, I wanted to consider some candidates for the job.
Would they succeed in Washington? Probably not as much as they could elsewhere, but there's only 32 head coaching jobs in the NFL, and if you want to be a head coach, you don't always have options.
These are some names being connected to the job based on betting lines:
You'll see some of these names below, but here's my list.
Veteran Coaches
Dan Snyder has hired head coaches in the past with vast experience (both in the NFL and college); Marty Schottenheimer, Steve Spurrier, Joe Gibbs, and Mike Shanahan.
Marvin Lewis
Lewis had a long career coaching the Cincinnati Bengals, but before his tenure there began, he was a member of Washington's coaching staff in 2002. That was a season that did not go well under Steve Spurrier, and maybe Washington won't want to hire the coach who was the old boss of their now former head coach, but Lewis might be the most experienced coach on the market, and love him or hate him, he was remarkably consistent with an otherwise awful Bengals organization. Seems to be what Washington could use, no?
Mike McCarthy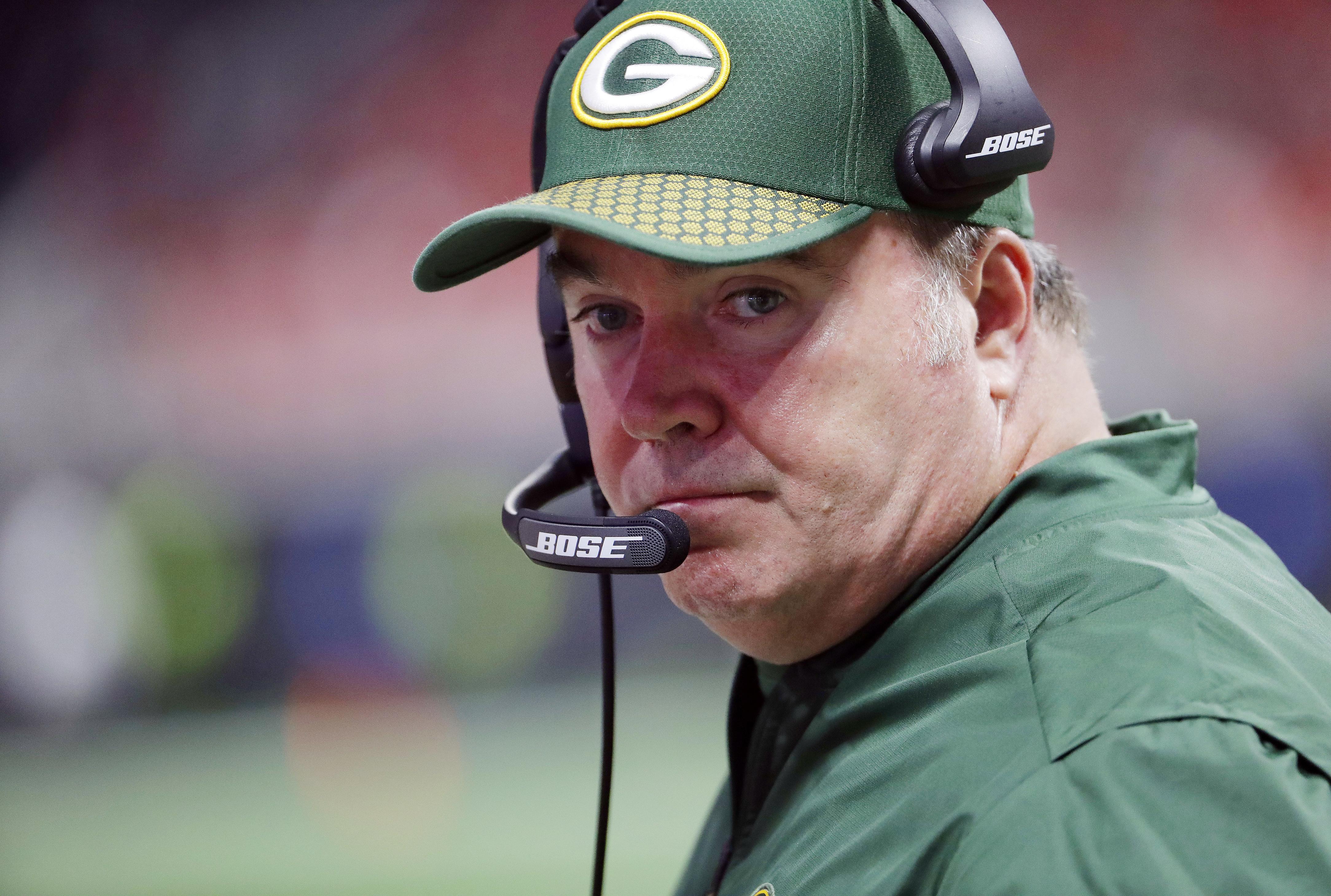 McCarthy had a great run in Green Bay that boiled over towards the end of 2018. That doesn't mean he's a bad coach, just look and Andy Reid's last few years in Philadelphia and how he adapted once he got to Kansas City. Does McCarthy have the same ability to adapt and succeed? It remains to be seen, but for a team with a young QB with potential, look at the last QB McCarthy coached that fit that criteria: Aaron Rodgers. Also, he wouldn't be the first successful Green Bay head coach to become the head coach of Washington after leaving the Packers (Vince Lombardi coached Washington for one season in 1969 before passing away).
Jim Harbaugh
Harbaugh's first 3 seasons in the NFL were spectacular, as he took a 49ers team that had become a shell of it's past glory and made them look as good as ever (REALLY sounds like something Washington could use). Unfortunately conflict between him and ownership/front office led to his departure (REALLY sounds like something that would happen in Washington), but he was still a great coach. With things at Michigan shaky, the school might be forced to let him go (I'd say it's dumb, but the politics of college coaching are weird), and if we know Dan Snyder, we know he isn't afraid to throw money at a coach like Harbaugh (see: Steve Spurrier).
Young Offensive Minds
The last head coaching hire by Dan Snyder fit this criteria, as he was looking for a coach that could help the team's developing QBs at the time: Robert Griffin III and Kirk Cousins.
Kevin O'Connell
The 34-year-old former QB has been a member of Washington's coaching staff since 2017, and he is considered a guru. For what it's worth, the team tends to do well with the QBs they've had and getting the most out of them (some of that might be due to Sean McVay having been there before as the team's OC). O'Connell would fit the current trend of hiring a head coach with the goal of being innovative on offense and grooming a young QB. Is he ready? Well he's only 5 games into his offensive coordinator career, but he's a name that will only get more consideration in the years to come. Why not be bold like this, nothing else has seemed to work.
Lincoln Riley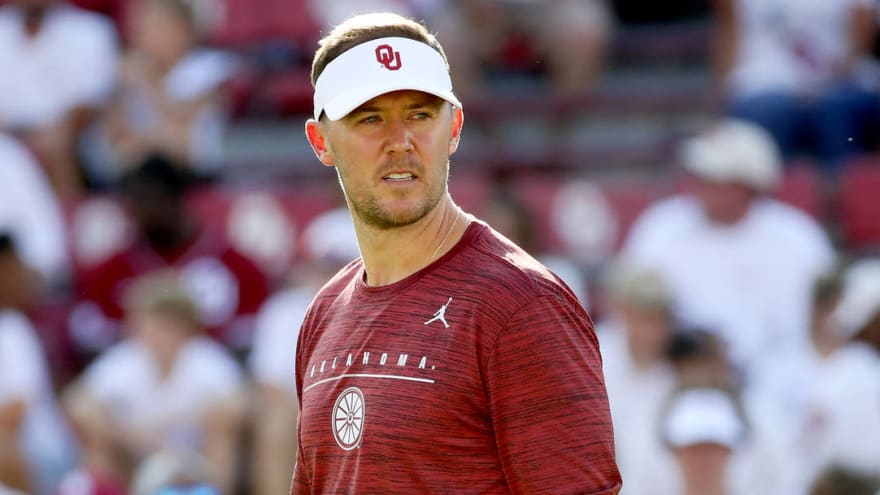 Some might be wondering why not Ryan Day, but I see Lincoln Riley as more proven. He's built quite the reputation for himself as an offensive mastermind. From being Baker Mayfield's offensive coordinator and head coach, to coaching Kyler Murray last season, Riley has the great distinction of having coached the last 2 number one picks in the NFL Draft. In a world where the relationship between coach and QB matters more and more, who else would you want working with Dwayne Haskins as he learns the game? If 2019 goes as well as the past 2 seasons for Riley QBs, Jalen Hurts will be months away from becoming a first round pick by the time Riley can be hired.
Shane Waldron
This goes back to the "I know Sean McVay" strategy we saw unfold last offseason. Waldron worked in Washington in 2016, and has been a member of McVay's in Los Angeles staff since 2017. He fits the criteria as a young offensive mind, and If you can't have Sean McVay himself, this is the next best option.
Other strong candidates
Some names to consider that are hot candidates, deserve a look, or might have a connection to the team that will make hiring them more logical.
Eric Bieniemy
The Andy Reid coaching tree seems to be the best pipeline to successful coaches in the NFL at the moment. Doug Pederson and Matt Nagy are the most recent examples, and John Harbaugh is a past success story. Bieniemy is more than just a Reid disciple, as he has experience coaching RBs in Minnesota (a certain Adrian Peterson). He's the guy that has been working with Mahomes since he became the Chiefs starting QB, and that's looked pretty good if I say so myself… heck, maybe I want to replicate that type of environment in Washington with Dwayne Haskins if I were in charge.
Dave Toub
Special teams coordinators never seem to get enough consideration when it comes to head coaching jobs, and it doesn't make sense. They might not be flashy hires, but you'll find that head coaches with special teams experience tend to do well. John Harbaugh was a special teams coach for a decade in Philadelphia before taking over in Baltimore, and he's been one of the most consistent head coaches in the league since. Bill Belichick cites his work as a special teams coach during the early days of his career as more important to becoming a better head coach than anything else. Toub is a great coach, and has been called a great leader and teacher. He deserves a chance.
Joe Barry
Barry was the defensive coordinator in Washington for 2 seasons before he was fired, and then joined Sean McVay in Los Angeles (he's currently the assistant head coach). He has experience in Tampa Bay (where Bruce Allen worked before coming to DC), which means the team knows who they're dealing with (assuming Allen stays). It's not a flashy name, but it's someone who Sean McVay trusts, and that should means something… I also just think it would be funny for them to hire him to a better gig a few years after firing him because he's trusted by Sean McVay.
Outside-the-Box
There might not be a formal connection to Washington, or maybe they're out of the profession, but why not try something different and wild when nothing else you've done works.
Urban Meyer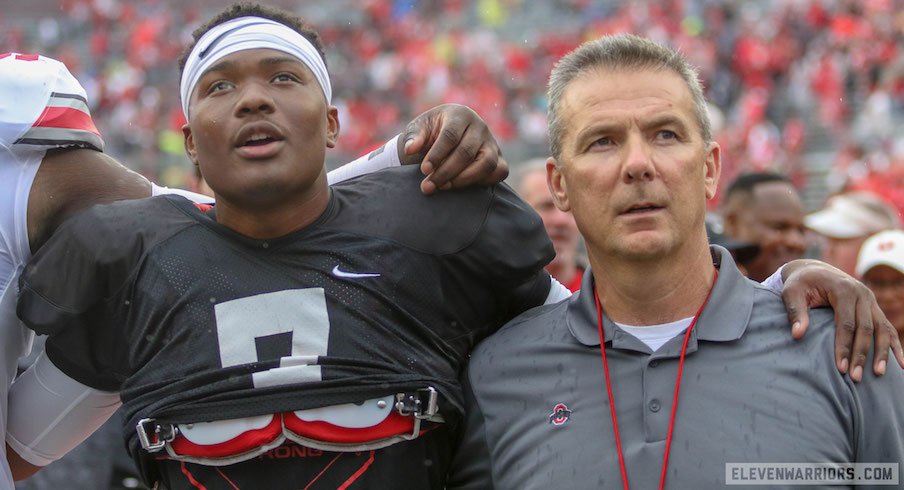 Want someone to work with Dwayne Haskins who has experience seeing him succeed at a high level? Why not bring in his former head coach at Ohio State. Meyer is currently retired from coaching due to health issues, but he's left coaching due to that before only to come back. This might to be the best situation for him (I think that'd be USC), but if he wants to become an NFL head coach, this would be an opportunity. Meyer is one of the best college coaches ever, and sure, questions would arise over if it would translate (see: Nick Saban), but worse college coaches than him have been given opportunities to coach in the NFL (see: Kliff Kingsberry).
Bret Bielema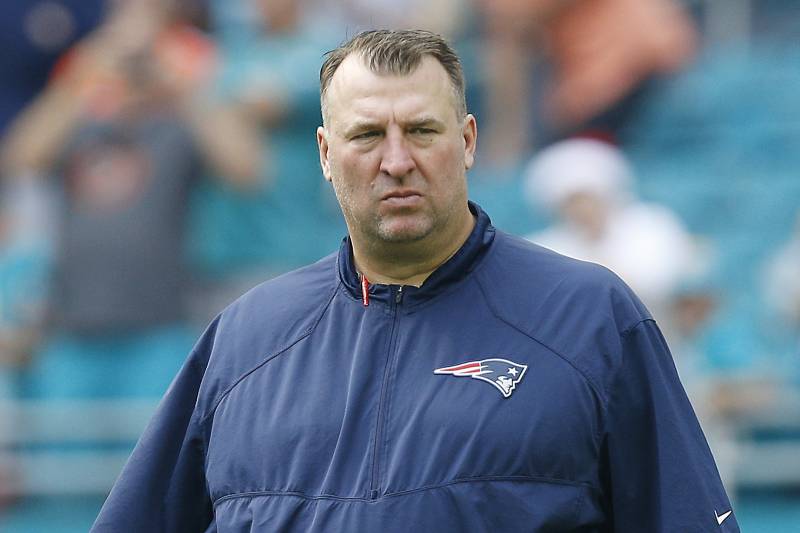 Bielema was a college head coach for over a decade with various degrees of success. He did well at Wisconsin – with better structure in place – but not as well at Arkansas. Bielema has been working for the Patriots for the past 2 seasons, and it seems like Belichick sees something in him to have brought him into the fold (he doesn't typically integrate coaches, let alone head coaches, with a lot of past experience into his staff, but his past experience with Kirk Ferentz is probably why).  If all Belichick disciples tend to do bad, maybe Washington (where coaches typically do not do good) can create some sort of double negative, thus making Bielema the greatest head coach of all time… stranger things have happened.
Russ Grimm
I thought about putting Doug Williams here, but Grimm at least seems a bit more plausible (much more coaching experience). Grimm was a member of the team for 11 seasons, winning 3 Super Bowls, as well as other accolades for his play. He joined the coaching staff when he retired, staying with the organization for 9 more seasons. He coached offensive lines in Pittsburgh (2001-2006), Arizona (2007-2012), and Tennessee (2016-2017), and was almost hired to replace Bill Cowher in 2007. He retired from coaching after 2017, but is only 60 years old. Maybe he would consider coming back to coach a team he spent 20 years with and has success with from their glory days. Snyder brought Joe Gibbs back before, why not a coach with recent experience in the NFL?
---
Follow Nick on Twitter (@Nick_Collins14)