Folks, the NBA is finally back!
As Fredy outlined in his piece yesterday, we finally have some parity in the league. Talented players are dispersed across the NBA, young players have an opportunity to shine, and for the first time in what feels like forever, no one knows exactly what will happen.
As we focus on teams we might believe could be there at the end, maybe someone we never expected will rise to the occasion.
Remember, entering the 2014-2015 season, no one had the Warriors going to the Finals, let alone beginning a dynasty.
Even in a sport seemingly as predictable as the NBA, you never know what will happen.
With that in mind, take my predictions with a grain of salt, and feel free to throw them in my face if I'm wrong.
---
Awards
MVP: Anthony Davis
No, as a Celtics fan, I did not have an easy time writing this. This will be contingent on the health of Davis, but I think AD being in a major media market will expose him to the masses like never before (which is weird because you should understand how good he is by now), and the success of the Lakers will look to be more driven by him than LeBron James. They will be a great duo, and although LeBron has never truly taken a backseat before, he seems to be prepared to do so this season, and I can see a scenario where he does and Davis flourishes as a result. AD has never had a teammate this good, and if the Lakers can earn a top 3 seed and he puts up numbers similar to what he did before he requested a trade last season, he'll be the odds on favorite
Other Contenders: Giannis Antetokounmpo, Steph Curry, Kawhi Leonard
Defensive Player of the Year: Giannis Antetokounmpo
If Giannis can't win the MVP because of Davis, maybe he'll win the Defensive Player of the Year. You might remember last season my dismay with Rudy Gobert winning this award, and I feel stronger than ever about that. In this day in age, if you truly believe a shot-blocking center like Gobert is representative of the best defense in the NBA, you're behind the times. Giannis came in second in this category last season, and I believe he'll improve in this facet of his game and bring home the hardware.
Other contenders: Myles Turner, Draymond Green, Marcus Smart
Rookie of the Year: Zion Williamson
Zion is special. We saw it in the preseason, but unfortunately we will not see him in regular action for 6-8 weeks due to a knee injury. I do not think this will hold him back all season, and that he will play an adequate amount of time this season (enough to prove just how special he is). If his preseason game against Chicago is any indicator (where he went 12 for 13), Zion has the ability to take the NBA by storm. I am not worried about his weight like some, and think with time his conditioning will only get better as he will be exposed to world class resources. Ben Simmons and Joel Embiid missed time to begin their careers and were fine; even if Zion does, I believe he is too talented and will be fine.
Other candidates: Ja Morant, R.J. Barrett, Tyler Herro
Coach of the Year: Brad Stevens
Call this my homer pick, but Brad will prove last season was a fluke. People are quick to pull the plug on coaches when the going get toughs and they can't explain it, and that's fine; with the talented roster Boston had last season, it should've worked. Now, Boston has a roster makeup more akin to Stevens liking, and I believe he will show some of the magic we saw during his first 5 seasons as a head coach. He's proven to be good at his job, and quite frankly, no one ever seems to talk about coaches learning from their mistakes and developing like with players. I believe Stevens will do this, and help lead Boston to a redemption type of season.
Other contenders: Mike Malone, Nick Nurse, Alvin Gentry
Sixth Man of the Year: Spencer Dinwiddie
Dinwiddie is in Year 1 of a new contract, Kyrie Irving is in town instead of D'Angelo Russell, and Kevin Durant will be around next season. I believe Dinwiddie will take on more of a scoring load than he did last season off of the bench due to Durant being out, and will improve on the season he had a year ago. Kyrie will carry the burden of the scoring load, but outside of Dinwiddie, the Nets other options at this time are basically he and Caris LeVert (who will start). Lou Williams usually wins this award, but I think he'll take more of a backseat with the newfound firepower in Los Angeles (which is fine).
Other contenders: Lou Williams, Marcus Smart, Monte Morris
Most Improved Player: Lonzo Ball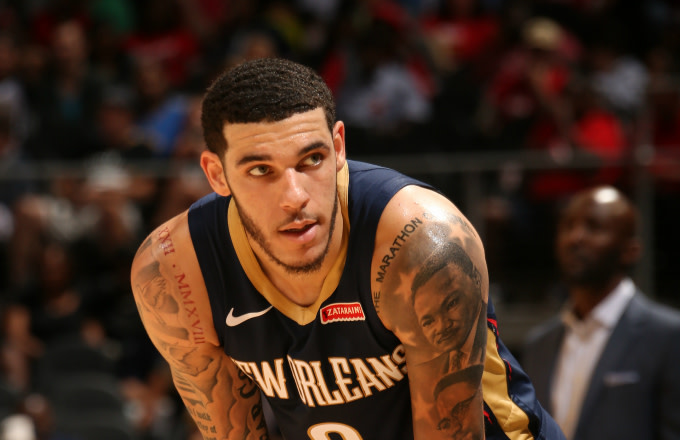 I was stuck between Ball and Brandon Ingram, but since Ball had a down year a season ago and missed a good chunk of time, I went with the big baller. Lonzo is a talented player, but the never-changing dynamics in Los Angeles never really gave him a chance to develop and flourish. We saw he is a great playmaker and solid defender, but in Year 2 the ball was taken out of his hand in favor of LeBron, which is not where he's best. I believe Lonzo will thrive in New Orleans around similar young and talented players, and Alvin Gentry will be a good coach to help foster his continued development… and since he's not on the Lakers, I finally get to truly root for him.
Other contenders: Jayson Tatum, Brandon Ingram, Kristaps Porzingis
---
All-NBA Teams
No explanations here, just straight to my predictions.
First Team
G: Steph Curry
G: James Harden
F: Giannis Antetokounmpo
F: Antony Davis
C: Joel Embiid
Second Team
G: LeBron James
G: Kyrie Irving
F: Kawhi Leonard
F: Paul George 
C: Nikola Jokic
Third Team
G: Damian Lillard
G: Kemba Walker
F: Jimmy Butler
F: Pascal Siakam
C: Rudy Gobert
---
Playoffs
I won't do any standings or power rankings, but just my conference and NBA Finals predictions.
Eastern Conference Finals: Celtics vs. Bucks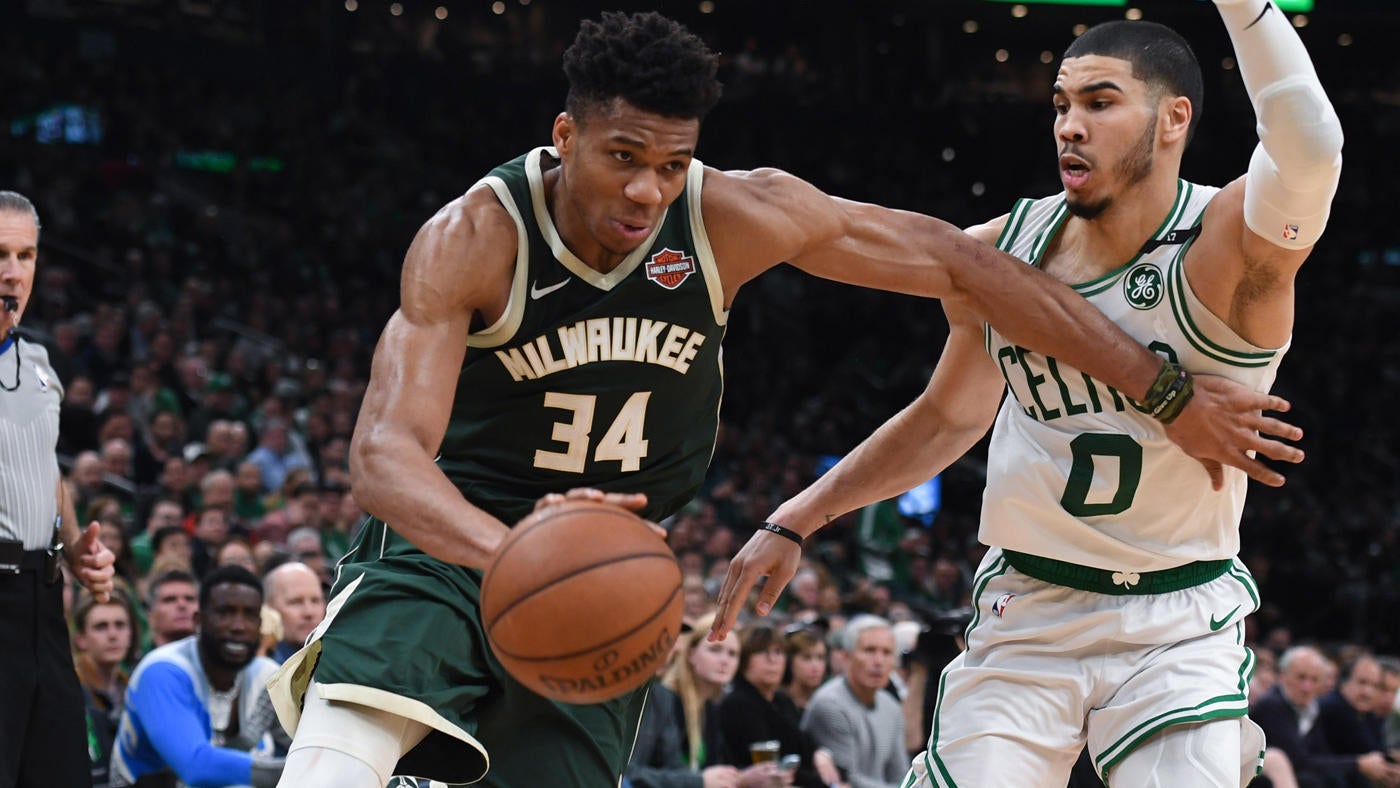 I think the three best teams in the conference will be Milwaukee, Philadelphia, and Boston (Indiana will emerge as the fourth best once Victor Oladipo returns). Giannis and the Bucks will learn from their experiences a year ago, but you can make the argument that losing Malcolm Brogdan could hurt them. However, I think Giannis is too good, and Mike Budenholzer will right the ship. Philly has all the talent, and Al Horford will help, but can they solve the Boston Celtics? Boston might not have more talent, but they seem to know how to beat Philly, and that could come up again this postseason. I think players like Jayson Tatum and Jaylen Brown will be much better, and Boston will pull an upset to get here… but will not stop the machine that is the Bucks.
Bucks in six games
Western Conference Finals: Clippers vs. Lakers
This is the sexy matchup. I don't think it's a foregone conclusion, as I can very well see a team like Denver emerging from the pack on a mission, or the Warriors riding the experience of Steph Curry and Draymond Green, proving they're still the toast of the West. However, I picked AD to win MVP, so that must mean something is going right for the Lakers, and with LeBron back in the playoffs, this duo will go off. Kawhi Leonard will be back in the playoffs, and with Paul George, they will be another scary duo. Kawhi is an established playoff performer, and George has that pedigree as well from his days in Indiana. This will be a bloodbath, but the Los Angeles… Clippers will prevail.
Clippers in seven games
NBA Finals: Clippers vs. Bucks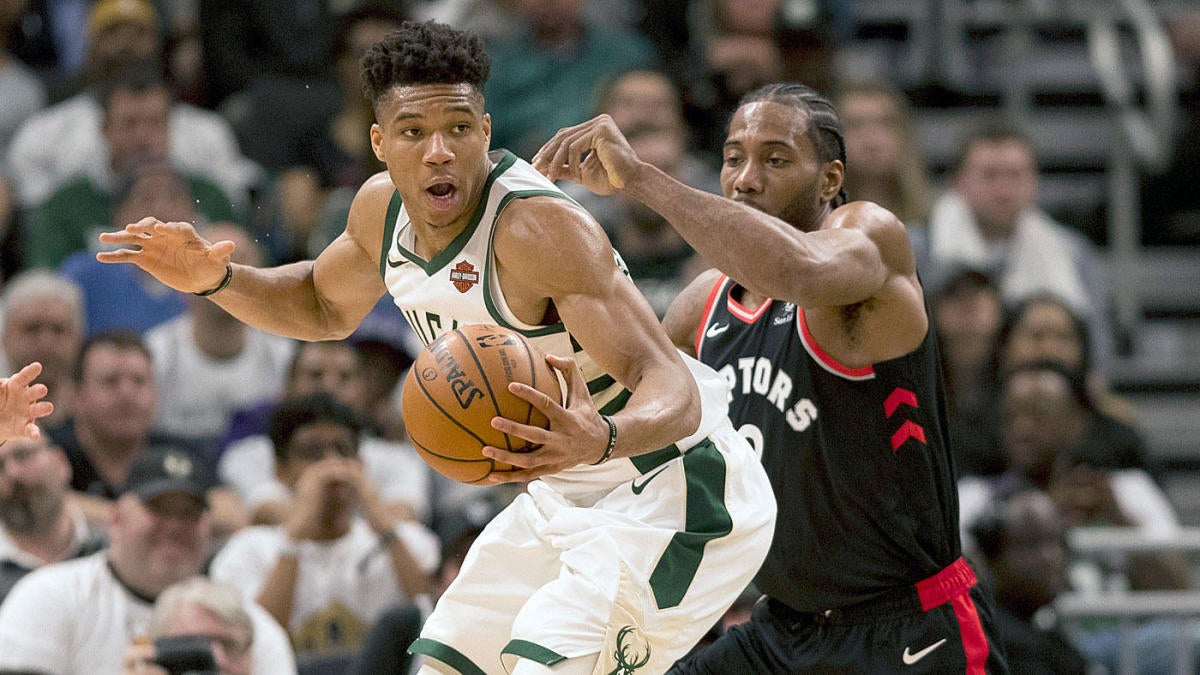 Giannis versus Kawhi and George. The Milwaukee Bucks continue to be a strong team, and face a defensively-minded, wing-led juggernaut in the Los Angeles Clippers. Mike Budenholzer and Doc Rivers are two of the best coaches in the league, and this will be a great series to behold. Will Giannis break-through and take over the NBA, or will Kawhi Leonard win a second straight title (third overall), this time with a new team, and make his case as the second best player of this current generation (behind LeBron of course)? We would be lucky to see this series, but if it did occur, I would have to take the Clippers. What it do baby!!!
Clippers in six games
---
Things to Watch
This will be a great season to be an NBA fan, I truly believe that. Fans across the league should have more hope than years past, and even if that doesn't correlate to big viewership numbers, it will create a more loyal fanbase.
Here are some things I will be watching (and expecting) this season:
The Rise of Jayson Tatum
I believe this will be the year Jayson Tatum puts it together and shows the star potential that he has. He's shown glimpses, but with less turmoil in Boston, Tatum will be ready to prove his worth, and will shoot from the right spots, exhibit more efficiency, and take on a bigger offensive load.
The Battle of Los Angeles
We saw Part I of this saga last night, but the battle for basketball supremacy in Los Angeles will be great to witness. LeBron and AD have a chance to bring the Lakers back to their days of past glory, while Kawhi and Paul George have a chance to leave their mark on the Clipper name. LeBron James was right: the Staples Center won the offseason.
Steph Curry goes off
With KD gone and Klay Thompson injured for an extended amount of time, I think we will see Steph Curry have a comeback year of sorts. He will make people remember why he was the only unanimous MVP selection in 2016, and why he's one of the most influential players in the history of the sport. Screw it, I'll say he averages 30 PPG.
The Sleeper Team(s)
Although not reflected in my playoff predictions, I think there will be a team no one is talking about that will have a huge 2019-2020 season. Will it be Denver taking another step? Will it be the Raptors on the back of Pascal Siakam reaching similar heights as last season? Will it be the Jazz around third-year guard Donovan Mitchell and new point guard Mike Conley? Will the Hawks young talent go off earlier than expected? Maybe the Heat get their hands on Chris Paul and he and Jimmy Butler have something to say in the East. Maybe the Sixers are in-fact ready to dominate the league. Maybe there simply isn't a sleeper because so many teams are good, yet few are currently perceived as great.
The Rest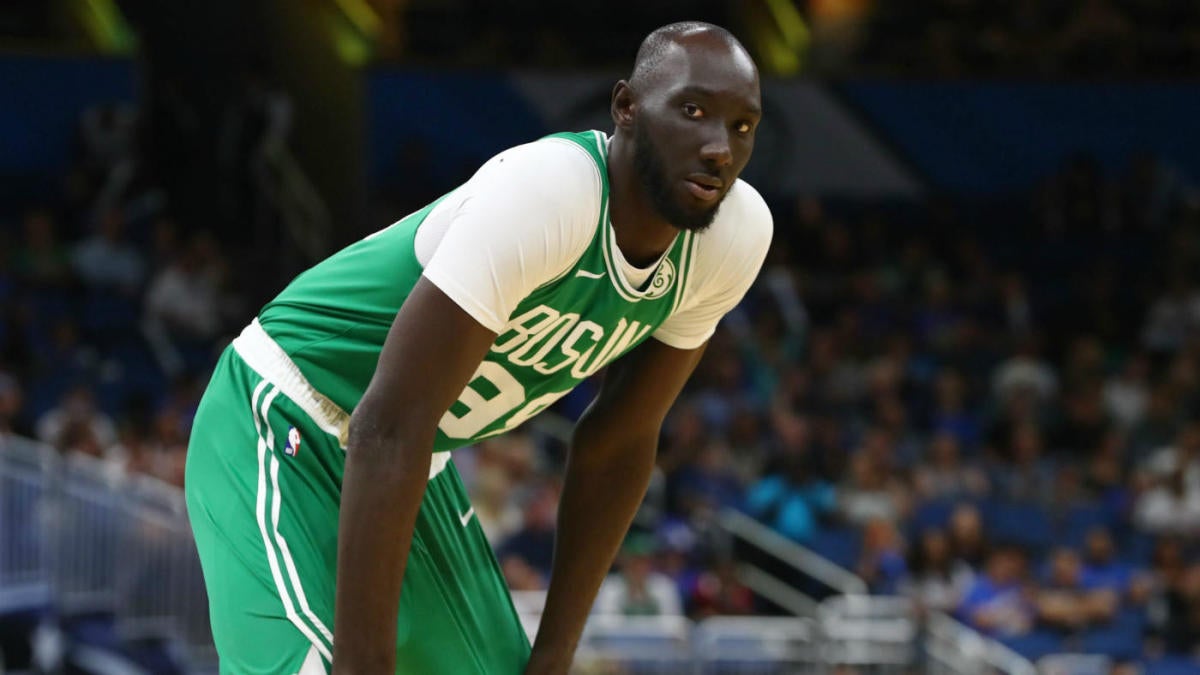 Obviously Zion Williamson… Tacko Fall of course! (but I really like Grant Williams)… the Russell Westbrook-James Harden union in Houston… How Kyrie Irving will acclimate to his new surroundings in Brooklyn… how Karl-Anthony Towns will do with a full season of not having Jimmy Butler… if last night was any indication, Pascal Siakam (and Fred VanVleet) are ready to take over the NBA… will Michael Porter Jr. be an x-factor that propels the Denver Nuggets over the hump… The Terry Rozier Show in Charlotte… think that covers everything.
---
Credit to photo above goes to Sports Illustrated
Follow Nick on Twitter (@Nick_Collins14)