Welcome back to Who to Watch!
It's been a long time coming, but with the NBA season starting this past week, and being right in the middle of football season, we thought it was time to bring back everyone's favorite Friday update.
If you don't remember our format, here's a refresher:
Writers from Hold My Drink Sports chose one player to "buy" and one to "sell"
All that means is a watered down version of stocks in a player (not you, Spencer Dinwiddie).
If a player is doing well, and we think they'll continue to do well, or we see a spike in their production forthcoming, we'll "buy" in on that player.
Maybe things have been going good for a bit too long with a player, or we see the slump they're having will continue… then we'll "sell" on that player.
Easy stuff.
For the time being, Fredy and myself (this is Nick by the way) will be giving you our choices every Friday.
It's a fun way to stay in the loop and keep track of our favorite (and least favorite) athletes, and for you the fans to hear some, hopefully not god-awful analysis.
Alright, back to the basics
---
Buy
Fredy: Kawhi Leonard
What a way to start the 2019 NBA SEASON! Two of the top rated teams in the NBA going at it: the Lakers and Clippers. Although listed as a home game for the Clips, most fans in attendance were Lakers fans, and they were booing Kawhi as he was in the midst of making another legendary meme. Hey, hey, hey… Kawhi outplayed LeBron and led the Clippers to a win without Paul George (out until November). Leonard picked up right where he left off last season, posting 30 points, 6 rebounds, and 5 assists against LeBron's 18 points, 9 rebounds, and 8 assists. He's looking like the best player in the world and the Clippers are adding another superstar wing soon… Scary stuff.
When to Watch: 
Los Angles Clippers vs. Phoenix Suns (10/26, 10:00 PM)
Charlotte Hornets vs. Los Angeles Clippers (10/28, 10:30 PM)
Los Angeles Clippers vs. Utah Jazz (10/30, 9:00 PM)
San Antonio Spurs vs. Los Angeles Clippers (10/31, 10:30 PM)
Nick: Jamie Collins
What a return to New England. Collins, who was a member of the team between 2013 and 2016, signed with the team this past offseason seeking to find some redemption after a bad ending in Cleveland, and he's done exactly that. Through 7 games, Collins has 31 tackles, 4.5 sacks, 3 interceptions, 2 forced fumbles, and one fumble returned; he's been electric. Who does Collins face on Sunday? Oh, his former team. Call it a revenge game, call it another chance to be excellent, but I expect Collins to go off, continuing the unprecedented stretch of dominance the Patriots defense has been showing this season.
When to Watch:
Cleveland Browns vs. New England Patriots (10/27, 4:25 PM)
---
Sell
Fredy: Baker Mayfield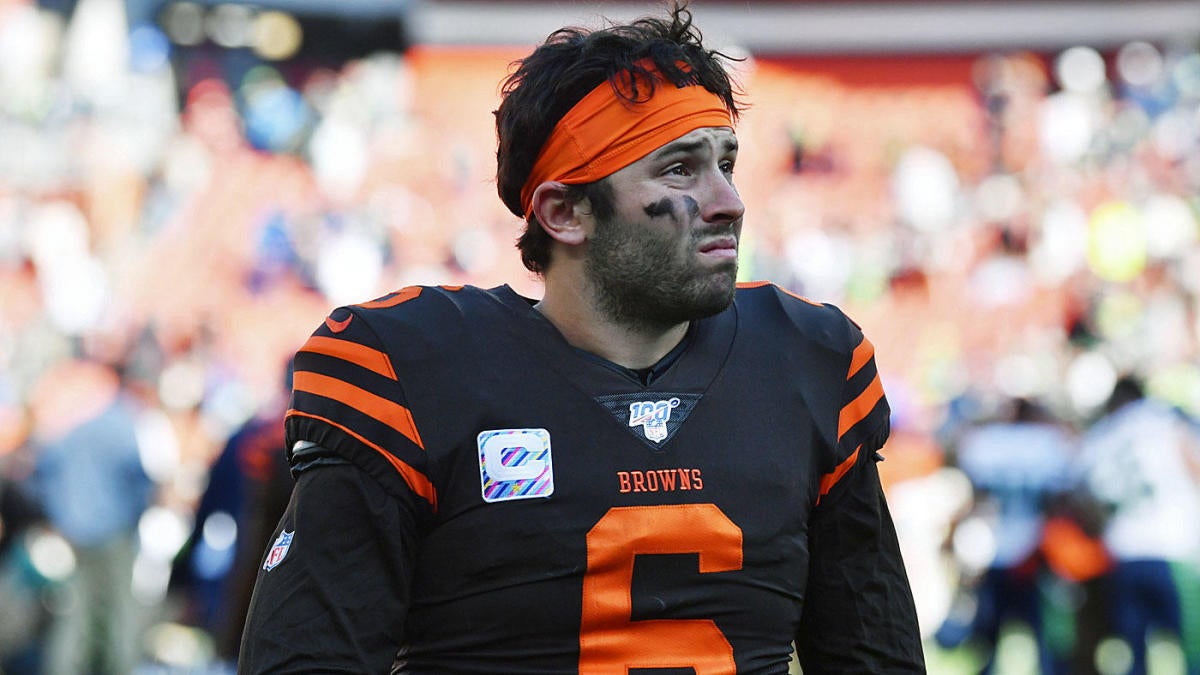 Baker has 5 TDs and 11 INTs in 6 games this season. With Jarvis Landry and Odell Beckham Jr. on his team, and Nick Chubb as his running back… What the hell? Yes, I get the offensive line is terrible, but could that really be the only problem? He's holding onto the ball too long, he can't read the defense well, and he can't FUCKING SEE OVER HIS OWN LINE. He's listed at 6'1. If that's so, than Isaiah Thomas is 6'3! It's just not a great situation. From Super Bowl contenders to fighting for a wild card spot; no bueno. Maybe head coach Freddie Kitchens needs to pick a book up on offense because he's a major problem for Mayfield. He looks like a guy way in over his head.
When to Watch:
Cleveland Browns vs. New England Patriots (10/27, 4:25 PM)
Nick: Andrew Wiggins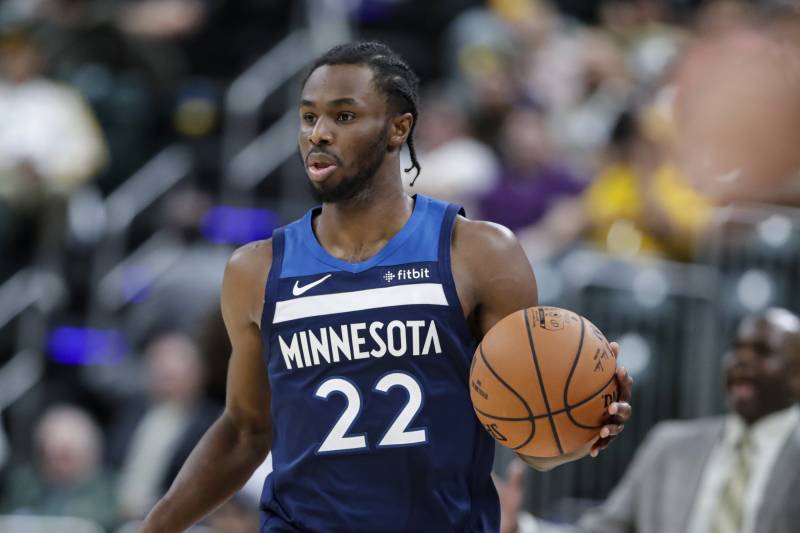 Oh Andrew, what could have been. Prior to the season, Wiggins said there weren't 100 players in the NBA better than him. Well lets be clear: Wiggins is probably in the top tier of the .01% of people on this planet that are good at basketball… but not THAT good. During his first game of the season, Wiggins scored 21 points while going 10 for 27 from the field, 0 for 4 from three, and 1 for 2 from the line. His plus/minus was -26… that's awful. The amount of players that would die for 27 shots in an NBA game… guess he's the heir to Carmelo Anthony.
When to Watch:
Minnesota Timberwolves vs. Charlotte Hornets (10/25, 7:00 PM)
Miami Heat vs. Minnesota Timberwolves (10/27, 7:00 PM)
Minnesota Timberwolves vs. Philadelphia 76ers (10/30, 7:30 PM)
---
Photo above via FTW! USA TODAY
The "Who to Watch" series drops every Friday, via Hold My Drink Sports