I understand talking about another person's job so freely is a difficult subject. This is a person's livelihood, a means of survival, and openly rooting for someone's dismal on a whim is not fair. I do this with every belief that Freddie Kitchens is a good person, knowing he has been said to be a good coach countless times during his previous stops, and I would like nothing more to see him land another gig as an assistant… but for the sake of this piece, the relationship between he and the Browns does not seem ideal.
Lets just remember a breakup means one party loses a job…
---
If you've read my views on coaches in the past, I am very much in the camp where I believe if a GM hires a coach, they should get a chance to figure it out and develop, similar to a player.
Cleveland is becoming an exception.
After going 7-8-1 in 2018, expectations were high for the Browns for the first time in years.
They had finished the season by winning 5 of their final 7 games, and they looked like had finally found a franchise QB in Baker Mayfield.
The team continued to improve its roster, trading for star WR Odell Beckham Jr., adding to an offense that already had his former college teammate (Jarvis Landry), as well as RB Nick Chubb, and TE David Njoku.
The defense was centered by DE Myles Garrett and CB Denzel Ward, two extremely talented players under rookie contracts.
They were building depth and a talent base after years of futility and bad roster management; it finally seemed to be coming together.
However, it is becoming more evident that they swung and missed on a huge decision: head coach.
Hue Jackson had been the head coach of the Browns since 2016, going 1-31 his first two seasons in town.
The Browns were 2-2-1 through 5 games in 2018, and things were looking up. However, after three straight losses, Jackson was fired, and defensive coordinator Gregg Williams was named the interim head coach.
The Browns went 5-3 under Williams, but during the offseason they decided not to make his appointment permanent.
Instead, they promoted the offensive coordinator during his time as interim head coach… Freddie Kitchens.
During the 2018 offseason, Cleveland hired Kitchens as their RBs coach. When Hue Jackson was fired, so was offensive coordinator Todd Haley, and it was Kitchens who was named his replacement. This was the first time the 43-year-old had ever been an offensive coordinator, either in the NFL or college.
To his credit, the Browns offense looked great under his play-calling.
During these 8 games, Baker Mayfield threw for 2254 yards, 19 TDs & 8 INTs (106.2 passer rating). That is an extremely efficient and productive stretch, especially for a rookie.
If things went so good under Kitchens play-calling in 2018, what's wrong this season.
Well, Kitchens is now in charge of the entire team.
This is his first season as a head coach at any level, and we have to remember he only had those 8 games as an offensive coordinator under his belt, and prior to that, he had been a position coach since 1999.
When you're the head coach, your job is to coach your coaches and delegate your goals and chunks of responsibilities to them.
Sure, some rookie coaches hire veteran coordinators who can handle one side of the ball better (i.e. Wade Phillips), or veteran coaches feel comfortable enough calling plays on one side of the ball and feel they can still manage their duties as a head coach (i.e. Bill Belichick), but as a rookie head coach, it is a dangerous game when you're still calling plays.
Kitchens might feel comfortable with his defense under the direction of Steve Wilks, but as someone beginning their career as a head coach, they should not be so directly involved in the offense.
Yes, the head coach has final say over any play if they desire, but Kichens seems to have his head in his play sheet too often, and it seems to be leading to a lack of awareness of the finer details of his team.
On a larger scale, the Browns seem extremely undisciplined this season.
They have been the most penalized team in the NFL thus far, and it has cost them.
The players should know better, but it is on the head coach to crack down on self-inflicted mistakes that hurt the team, and Kitchens has failed to do that.
Another example of this was Sunday against the Broncos when receivers Odell Beckham Jr. and Jarvis Landry wore illegal cleats during the game (This is a stupid rule, but I'll go out on a limb and say this is not the type of unjust rule that needs to be broken).
This is another example of where players should know better, but it is on Kichens to set a culture where it is known this type of behavior should not be tolerated, and that players should not be toeing the line in the manner they have been under his leadership.
My third point is something I noticed on Twitter during the Browns-Patriots game.
As Patriots beat reporter Tom E. Curran notes, many members of the Browns were across the yellow-dotted line on the sidelines, which players are technically not supposed to be. If you look to the Patriots sideline, the operation looks clean and organized.
I'll be honest, I have no clue if this is something solely the Browns are guilty of; for all I know, it could be common across the NFL. Plus, I don't want to sound like a boomer… However, I'll trust Curran's analysis here, and agree this is an example of a team being undisciplined and proof that the "little things" don't seem to matter in Cleveland.
If you want to look at the numbers, the Browns are clearly not succeeding this season.
Baker Mayfield looks like he has flat out regressed.
In 8 games, he has thrown for 1963 yards, 7 TDs & 12 INTs (71.3 passer rating).  This is night and day to how he finished 2018; now he looks like one of the worst QBs in the league.
The Browns running game has looked good due to the play of Nick Chubb, but the offensive unit as a whole is 4th in turnover percentage in the NFL. Overall, the unit ranks 25th in points, and 19th in yards.
The secondary for the Browns is very good in yards allowed (6th overall), but 25th overall in touchdowns allowed, and 24th in turnovers. Their rush defense is 30th overall in yards allowed, and the defense as a whole has had a tough time creating turnovers. They rank 23rd in points allowed and 18th in yards.
To me, it seems like the offense makes mistakes, and the defense is having a challenging time being able to make up for it since they are being put in a disadvantage so often.
The Browns have had good moments.
They had a huge win against the Ravens on the road in Week 4, and have played good teams such as the Rams and Seahawks close… but close doesn't win you games in the NFL.
Cleveland was winning 20-6 against the Seahawks at home early in the second quarter, but two Baker Mayfield interceptions later that quarter helped the Seahawks get back into the game.
A fumble by Nick Chubb in the third quarter allowed Seattle to proceed to score and take the lead, then a Baker Mayfield INT in the 4th quarter sealed a win for Seattle.
Cleveland should have won.
Against the Rams, Cleveland was close throughout, but awful play-calling, such as an HB draw on 4th & 9, as well as bland play-calling in the red zone, were key decisions made by Freddie Kitchens that led to a loss.
Another game Cleveland could have won.
Add in their 30-point loss at home in Week 1 to the Titans, and Cleveland is 0-3 at home this season.
They have had a tough first 7 games this season, there is no denying that. The Rams, Ravens, 49ers, Seahawks, and Patriots are good teams. Cleveland beat the Ravens, played the Rams and Seahawks very close, and New England somewhat close. However, undisciplined play and costly mistakes led to a 1-4 record versus these teams, when they justifiably could have been 3-2 (or at least 2-3). If that was the case, the Browns would have been 4-3 (or 3-4) going into their Week 9 game against the Broncos.
This was when things were supposed to change for the better.
The schedule was easing up, Cleveland could put their rough stretch to start 2019 behind them, and win some games and try to rally for a playoff spot.
Instead, they lost to a team with a QB making his first NFL start.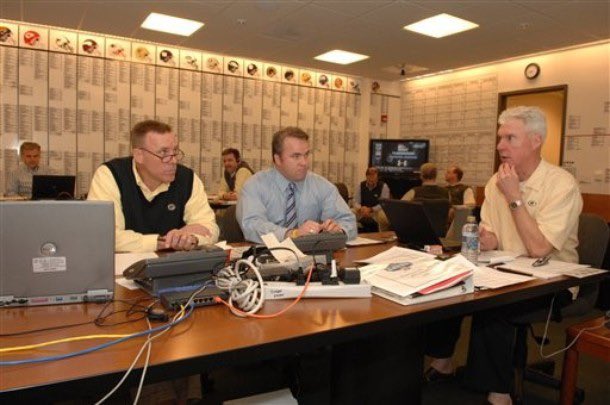 I was rooting for Mike McCarthy to get this job this offseason.
He and Browns GM John Dorsey had a previous working relationship from their days in Green Bay (7 years together). I viewed this as a potentially similar relationship to the one Dorsey had with Andy Reid in KC, as Reid had worked in Green Bay between 1992 and 1998 with Dorsey. Dorsey did not hire Reid (something to keep in mind now), but their relationship seemed to work well in KC, and I believed the Green Bay roots could have led to McCarthy working well with Dorsey in Cleveland.
A veteran head coach with experience coaching a great QB helping develop a young QB. More importantly, some stability, as McCarthy had been in Green Bay for 12+ seasons.
Since Paul Brown stopped coaching the Browns in 1962, the franchise has had only 3 head coaches stay in that role for at least 5 full seasons: Blanton Collier (1963-1970), Sam Rutigliano (1978-1984)… and Bill Belichick (1991-1995).
However, Dorsey chose to promote the inexperienced first-time offensive coordinator to head coach.
Sources have said Baker Mayfield was pulling for this, and it very well could have been his say that helped Cleveland chose Kitchens instead of the current offensive coordinator of the Minnesota Vikings, Kevin Stefanski.
One could say hiring Steanski would have been similar to hiring Kitchens in that Stefanski had limited experience as a play-caller (he too first became an offensive coordinator during the 2018 season), but he at least had some experience working directly with QBs (see: Case Keenum in 2017), and had seemed to be earning his way towards promotions in Minnesota over the years (Kitchens shifted around more in Arizona, but he did good work).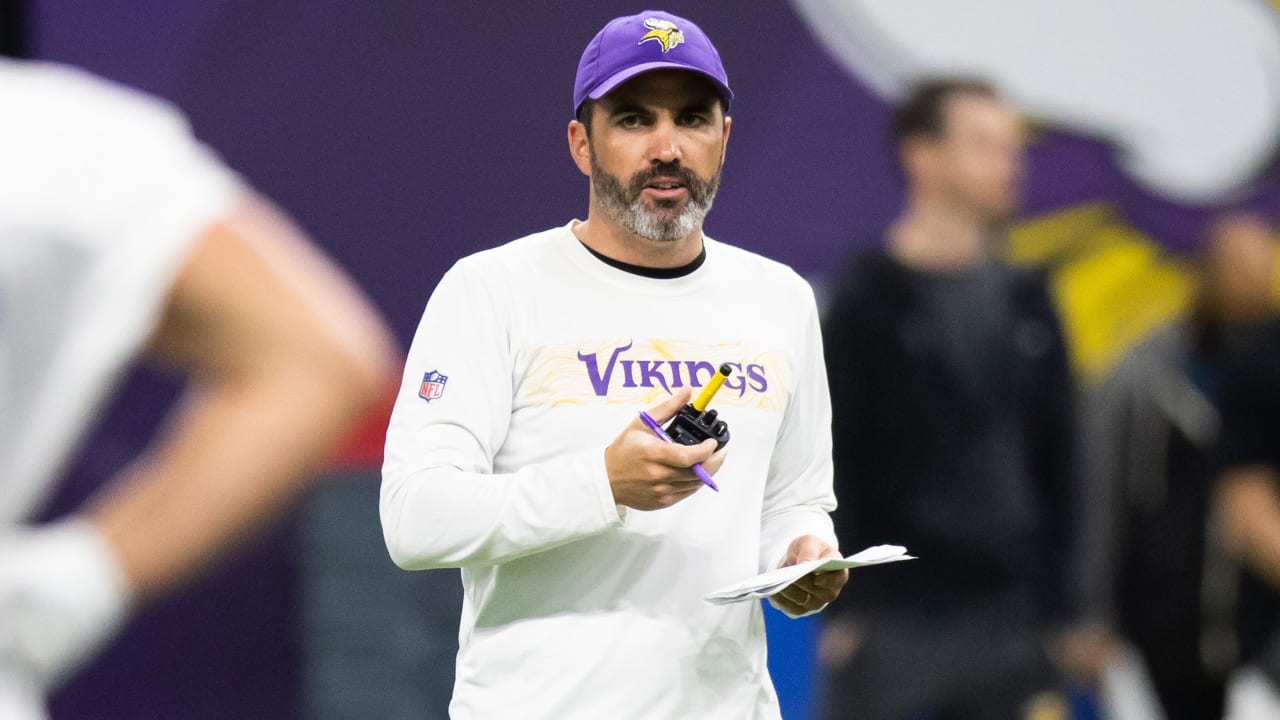 A young, first-time head coach was not the right choice for the Browns, and Kitchens very well may have been the worst choice.
I think he had potential as an offensive coordinator, and I understand in this day in age the pull of keeping QBs in a system that works (it's why the Buccaneers fired Lovie Smith in 2015, they wanted Jameis Winston to continue to work with Dirk Koetter), but it's a dangerous game when it leads to promoting a coach with such a clear lack of executive experience.
The alternative reality to keep in mind is someone like Marcus Mariota, who has had 4 offensive coordinators and 3 head coaches since he entered the NFL, and is now at the point where he seems like a bust and has been benched.
The relationship between the QB and coach has always been important, but more than ever that coach is the offensive coach, even if they aren't the head coach.
This is why so many offensive-minded coaches were named head coaches going into 2019, as teams such as the Browns, Jets, and Cardinals had young QBs they were looking to develop.
There needs to be a synergy between the GM and head coach in order for the team to be successful, and the head coach must have full command of the team.
The decision to hire Freddie Kitchens appears to have been short-sighted, and an outright mistake.
For a team with so much talent, and a QB who's career they could risk ruining, the Browns need to act fast and move on from Kitchens (who deserves a chance as a offensive coordinator elsewhere, something he proved he can excel at).
Cleveland needs a veteran coach who can instill a system to help Baker Mayfield succeed, and implement a winning culture for the organization as a whole.
It is unfair to expect a rookie head coach to fix the Cleveland Browns when literally no one has seemed to have been able to for over 20 years.
Go back to the drawing board Cleveland. Start over before it's too late.
---
Follow Nick on Twitter (@Nick_Collins14)