Welcome to the divisional round!
Fredy and I will take another attempt at picking the playoff games slated for this weekend. Fredy went 2-2 last week, as opposed to me… I don't want to talk about it (fine, I was 0-4, stop laughing). Hopefully things go better.
This will be the first divisional round in the AFC not to feature Ben Roethlisberger, Peyton Manning, or Tom Brady since 2002. We'll get to see the future of the position in full swing, as Patrick Mahomes (24), Deshaun Watson (24), and Lamar Jackson (23) will each be playing. In the NFC, Jimmy Garoppolo will be making his first playoff start, and Kirk Cousins will be appearing in the divisional round for the first time. Russell Wilson and Aaron Rodgers are the old-heads of the group, as each has won a Super Bowl as a starting QB.
It should be a lot of fun, possibly the first of many times we see these QBs and teams during this time of year. Enjoy!
Saturday, January 11
(6) Minnesota Vikings vs. (1) San Francisco 49ers, 4:35 PM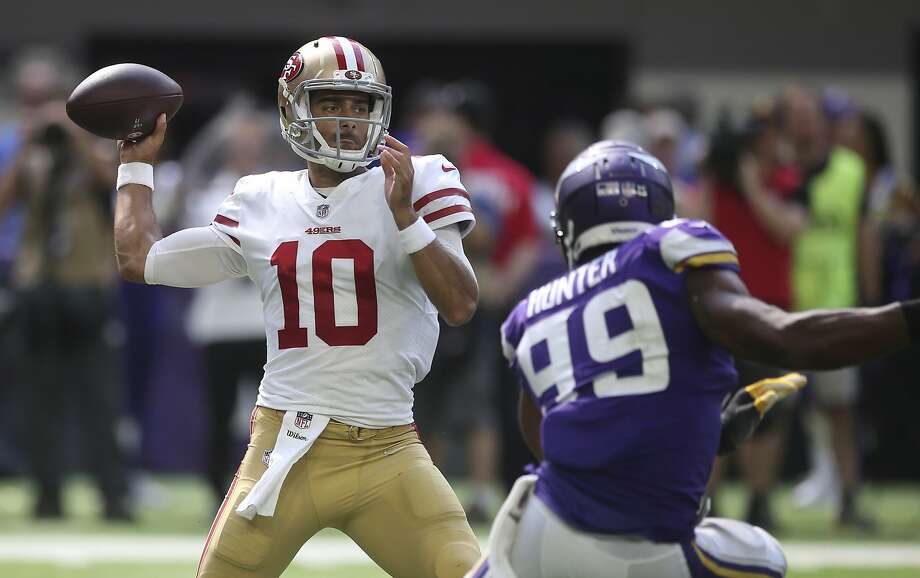 Fredy: 49ers Baby!
I've got the 49ers simply because throughout the season, they've faced all the good teams the NFL has to offer and still somehow came out as the #1 seed. Their defense is one of the top in the league, as well as their offense being in sync the entire season, giving the defense a cushion. Minnesota has the weapons on offense to keep up, but they go as QB Kirk Cousins go. Hopefully we see a shootout!
Nick: San Francisco
Minnesota stunned me last week. I did not think they had that type of performance in them, nor did I believe the Saints would wilt under pressure yet again; I was wrong. The 49ers are likely the least experienced team on this stage, but that does not mean they are not prepared. Jimmy G was a Patriot for 3.5 seasons, meaning 2 Super Bowl runs. Kyle Shanahan has coached in a Super Bowl, and Richard Sherman has won one. Still, there are many young players on the 49ers, which makes this more intriguing. However, the 49ers have been one of the most impressive teams in the NFL all season, and I think they're up for the task. This will be a fun game.
(6) Tennessee Titans vs. (1) Baltimore Ravens, 8:15 PM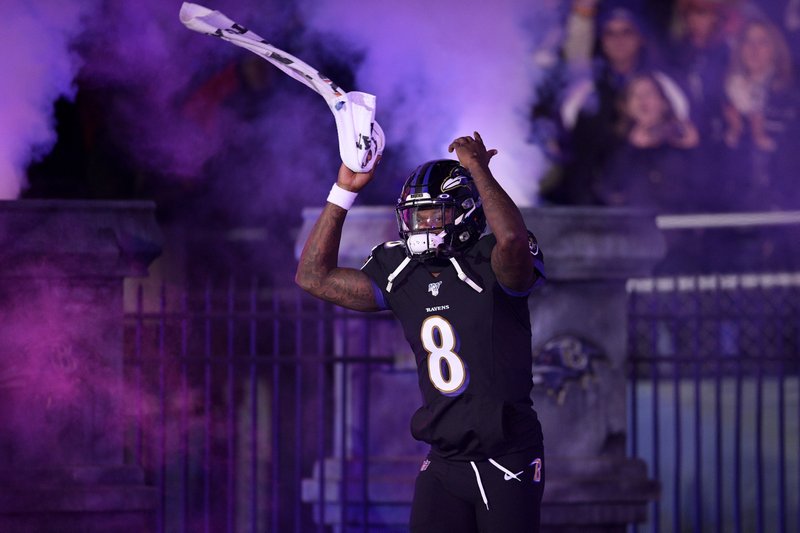 Fredy: Baltimore
David vs. Goliath. The Titans aren't afraid of anybody. Don't underestimate momentum, we've seen it carry teams to a Super Bowl before… But this Ravens team looks unstoppable. Hell, they've even made Marcus Peters look good. The Ravens gritty play and confidence resembles their coach and what he's been able to do with this team. The Ravens will have a tough match, but they'll pull ahead and never look back, as usual!
Nick: Baltimore
The Titans have been on a roll for months now, and come into this game with a ton of momentum. However, the Ravens have been on a bigger roll even longer, the winners of 12 straight games. This will be a close game, but the Ravens are simply too well-rounded, and were 5-0 versus playoff teams during their winning streak (5-1 on the season). There's no reason they should lose this game.
Sunday, January 12
(3) Houston Texans vs. (2) Kansas City Chiefs, 3:05 PM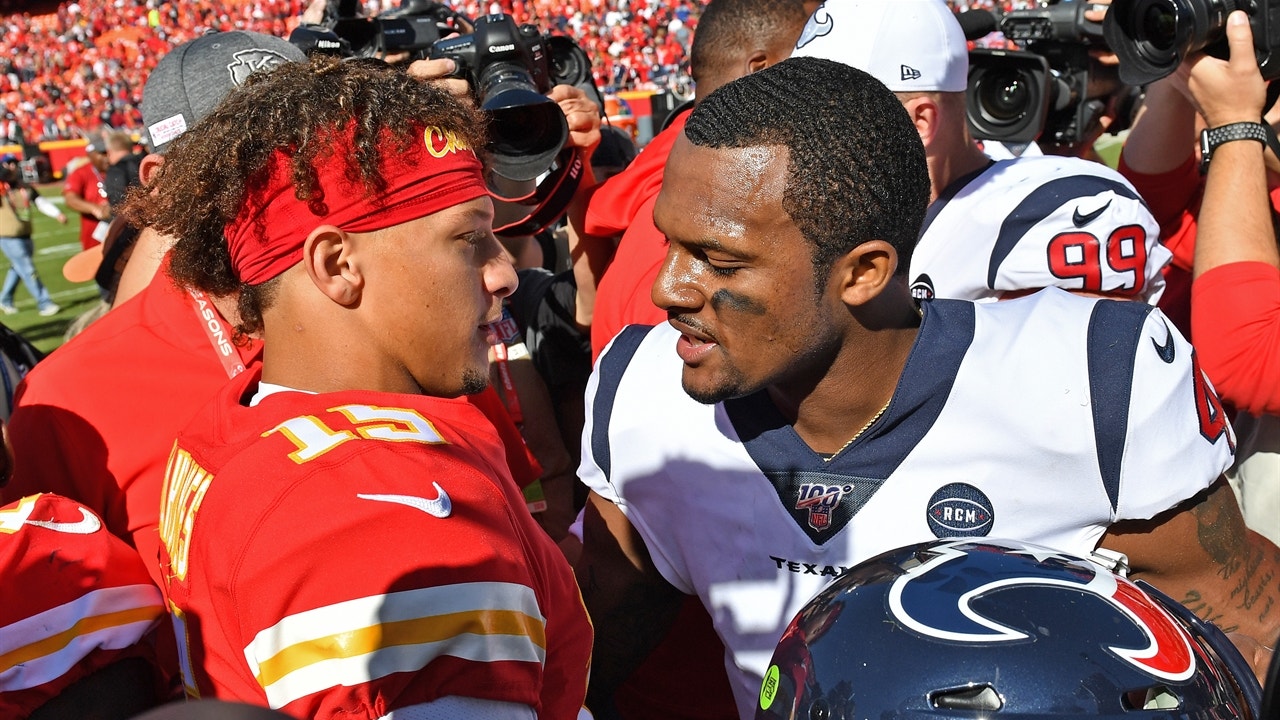 Fredy: Chiefs by a million
Texans have no balls and their coach is a puss. Chiefs by 20.
Nick: Kansas City
This is the easiest pick for me. The Chiefs have become a more complete team as the season progressed, and that goes for both sides of the ball. The biggest difference has been their defense, which can hold it's own, giving Patrick Mahomes and the offense the assurance they do not need to score 30 in order to have a chance. They're a different team than they were in Week 6, and although Houston is as well, I believe they have become worse off. There will be upsets this week, but there won't be one in Kansas City.
(5) Seattle Seahawks vs. (2) Green Bay Packers, 6:40 PM
Fredy: Seattle
Rodgers hasn't been the amazing showman we've seen in years past. He looks a bit human. The Packers are unimpressive and the Seahawks have shown that no matter what injuries may strike their team, they'll be competing with anyone.
Nick: Seattle
The Seahawks have not been impressive to me the second half of 2019, but Green Bay has not been impressive to me for most of 2019. Although they end up in all close games, Seattle can at least win a lot of them. Green Bay seems much more vulnerable to exposure, and I believe this has a chance for Matt LaFleur to be out-coached by Pete Carroll. Seattle is 8-1 on the road this season, and has what it takes to be the first non-division winner to make a conference championship game in 6 years.
---