Prior to the suspension of the NBA, the Boston Celtics were 43-21, good for 3rd in the Eastern Conference.
They were playing with an ease and chemistry that they desperately lacked a year ago, which can be attributed to the departure of players like Kyrie Irving, Al Horford, Marcus Morris and Terry Rozier.
Now? Kemba Walker has replaced Kyrie, and Jayson Tatum and Jaylen Brown have stepped up. Gordon Hayward looks like the player Boston signed from Utah, albeit lower in the pecking order. Marcus Smart has continued to make winning plays, and Daniel Theis has stepped in admirably into the starting lineup, filling in the hole that Horford left behind.
The rest of the roster? Well, as has been seen during the team's first 4 games in The Bubble, it's a work in progress.
With 4 games remaining before the playoffs begin, the Celtics are in position to secure the 3rd seed in the East, but can they make a deep run?
Lets explore.
The Case FOR Boston Going Far
If you look back at the teams that have made the NBA Finals in recent memory, they either have multiple superstars and complimentary pieces, or at least one superstar and a bunch of really good players (the only exception I can think of are the 2018 Cleveland Cavaliers, but any team with LeBron should have a chance).
Where does Boston fit in that category?
This season the Celtics had two All-Stars: Kemba Walker and Jayson Tatum.
Walker, 30, is an established All-Star, but has only made one All-NBA team during his career (Third Team a year ago). He's averaging 20.8 PPG this season, shooting .425 from the field and .384 from three, taking 16.2 shots per game. Walker has been on a minutes restriction since the Celtics have returned, recovering from a knee injury he suffered prior to the suspension of the season. The restriction should be over by the beginning of the playoffs, and in three games in The Bubble, Kemba is averaging 15 PPG in efficient fashion while playing 22.6 MPG.
Jayson Tatum has taken a huge leap this season, taking place almost overnight. Through his first 39 games of the season, Tatum was averaging 21.2 PPG, but during his most recent 24 games his game has gone to another level, and he's averaging 26.8 PPG in that span.
In the month of February (12 games), Tatum averaged 30.7 PPG while shooting .494 from the field and .481 from three, taking 20.8 shots per game. For his efforts, he earned Eastern Conference Player of the Month.
Tatum is just 22 years old, and in his third year he has taken a clear step towards superstardom. His shot profile has improved, he has taken a bigger share of the offense, and has not seen a dip in his efficiency (if anything, it has slightly improved). He has also shown he is a very good defender, good enough to possibly make an All-Defensive team this season.
Is this enough to carry Boston in the playoffs?
I'm not sure yet.
Tatum will get there soon, but I'm not sure he's ready this season. This is nothing against him, but there are still nights he is inconsistent (i.e. going 2 for 18 against Milwaukee), although the are becoming exceedingly rare. Although he boasts 28 games of playoff experience, he has never been in a series where a team has put all their resources to stop him. Is he ready to adjust on a game-to-game basis as the true top option in a playoff setting, where he will be relied upon to lead his team to victory?
Maybe… but he might not need to be.
Don't forget Boston has two additional All-Star caliber players: Jaylen Brown and Gordon Hayward.
In his 4th season, Jaylen Brown has stepped up his game, being asked to do more than he has during his entire career, and delivering. He's averaging 20.6 PPG, and has had the highest shooting efficiency of his career while taking 15.6 shots per game (a career-high). He has arguably been the Celtics best player in The Bubble, scoring 22.8 PPG, and even more impressively, shooting .438 from three on 8 attempts per game.
Gordon Hayward, in his third year in Boston, is finally performing like we saw in Utah, but in a more limited role. Still, he has been strong in the role of secondary playmaker, and can be relied on as an additional scoring threat. Consistency has been an issue for Hayward during the season, and Boston will face a problem soon, as Hayward's wife is due to give birth at some point during the playoffs, so he will miss time.
With a strong top 4 of players averaging 17+ PPG, and two playmakers in Walker and Hayward, Boston has more than enough on offense to succeed. Each has the potential to carry the team on a given night, and if they can replicate what they did against Portland, they'll be nearly impossible to stop.
---
This allows Boston to compete with anyone on a nightly basis, but is it enough to win more than one playoff series? To me, it depends on how much confidence you have in the bench
The Case AGAINST Boston Going Far
Boston has a strong top 6 in Jayson Tatum, Kemba Walker, Jaylen Brown, Gordon Hayward, Daniel Theis and Marcus Smart, but the remainder of the roster begins to seed more doubt than confidence.
The past 2 postseasons the Celtics have had playoff rotations mainly consisting of 7-8 players, but in 2017 the team was a bit more liberal in trying different players in said rotation on a nightly basis, mostly due to there not being a large talent gap on the majority of the roster (other than Isaiah Thomas).
You can expect the first 6 players I mentioned to be mainstays in the playoff rotation, but there is a fight for consistent minutes in those final few spots.
The players fighting for those spots?
Enes Kanter, Brad Wanamaker, Grant Williams, Semi Ojeleye, Romeo Langford, Robert Williams, Javonte Green, Carsen Edwards, and Tremont Waters.
Enes Kanter is a 9-year NBA veteran with playoff experience (including last season in Portland), while Brad Wanamaker is a journeyman with experience internationally, but little NBA playoff experience. Out of the remaining players vying for playoff minutes, only Robert Williams and Semi Ojeleye are not rookies.
The most glaring issue off the bench is scoring ability. Boston will have a strong offense with their top 4 players, but it is a top heavy formula.
Enes Kanter is probably the most reliable scorer off the bench, but his playing style does not compliment the strengths of this team, especially if he is to be relied on as a key scoring option on the second unit.
Brad Wanamaker might have the best free throw shooting percentage in NBA history, but he is not a creator on offense, nor can he be relied on as a spot up shooter in a crunch.
Grant Williams has a future as a swiss army knife type role player, but has yet to prove he can stretch the floor as a big. He can be a valuable versatile defender, but needs to provide more on offense to earn minutes in the playoffs.
Semi Ojeleye came onto the scene as the "Giannis Stopper" in 2018, but has been in the league for 3 years now, and although he is shooting better from three and the free throw line this season, he has not progressed in a way some thought he would given the departure of talent from a year ago. I was expecting more and I haven't seen it.
Robert Williams has been injury-prone during his young career, but he oozes potential. Just look at his most recent game versus Brooklyn where he scored 18 points, made each  of his 7 shots from the field and was 4-4 from the free throw line. He has the potential to open up the offense off the bench in a way Enes Kanter does not, and he should be a better defender than Kanter, but his playstyle on that end is risk prone.
Romeo Langford is another player oozing of potential who fell in his respective draft. He did not receive consistent minutes during the season, but it seemed like as he got more opportunity as the year went on, he showed flashes on both ends of the court. Romeo, like Timelord, was excellent against Brooklyn, and if the Celtics go far enough where Hayward misses time and Semi cannot be relied upon as a wing player, Romeo could see extended playing time.
I do not expect any of the remaining players on the team to be in the running for those precious playoff rotation spots.
Boston has seen big leads vanish this season, and part of that has been due to the lack of ability for anyone on the bench to score. Marcus Smart and Gordon Hayward have been the secondary playmakers for the second unit, but there has not been anyone reliable enough to compliment their games when they are the main drivers of the offense. Enes Kanter and Robert Williams provide pick & roll potential, but neither can be relied upon to possible stretch the floor on a pick & pop in the way Daniel Theis can. Again, Grant can do a lot of little things to help the group, but his offensive game is a work in progress.
Smart has his shooting moments, but is not a consistent off ball player, especially if playing off Brad Wanamaker. Reverse the roles, and the same holds true for Wanamaker. Romeo has the most potential as an off ball player on offense, and I think next season you'll see him have a big role off the bench because of this. The only thing Semi can do on offense is spot up from three, and he's just not good enough.
All players mentioned provide good defense (except Kanter), but they'll need to step up on offense to help this team. I worry if there is enough experience here, and enough time for someone to step up. The top 4 players are good enough to compensate for a lack of scoring most nights, but in the Portland game, where they all rocked, it still came down to the final few minutes due to no one else really doing anything (and although I said they defend, the Celtics defense as a whole needs improvement moving forward).
Brad Stevens needs to give his younger players a chance to play these final 4 games to gain confidence for the playoffs, because it is more than likely a rookie (or second year player like Timelord) will be called upon to provide in the postseason. Teams lacking superstar talent like Toronto, Miami or OKC, rely on their depth to power them through a game.  This is not to say those teams don't have excellent top players, but they also have crucial role players who can be relied on any given night, an argument that is not as strong for Boston.
---
Any extended playoff run will mean Gordon Hayward will miss some games (how much, I'm not sure), and it will be CRUCIAL during that time for someone to fill in the 30+ minutes he will leave behind. Surely the starters and Smart will take some of those minutes, but not all of them. This team needs an unsung hero, otherwise their bench will hold them back from a deep playoff run.
What Does It All Mean?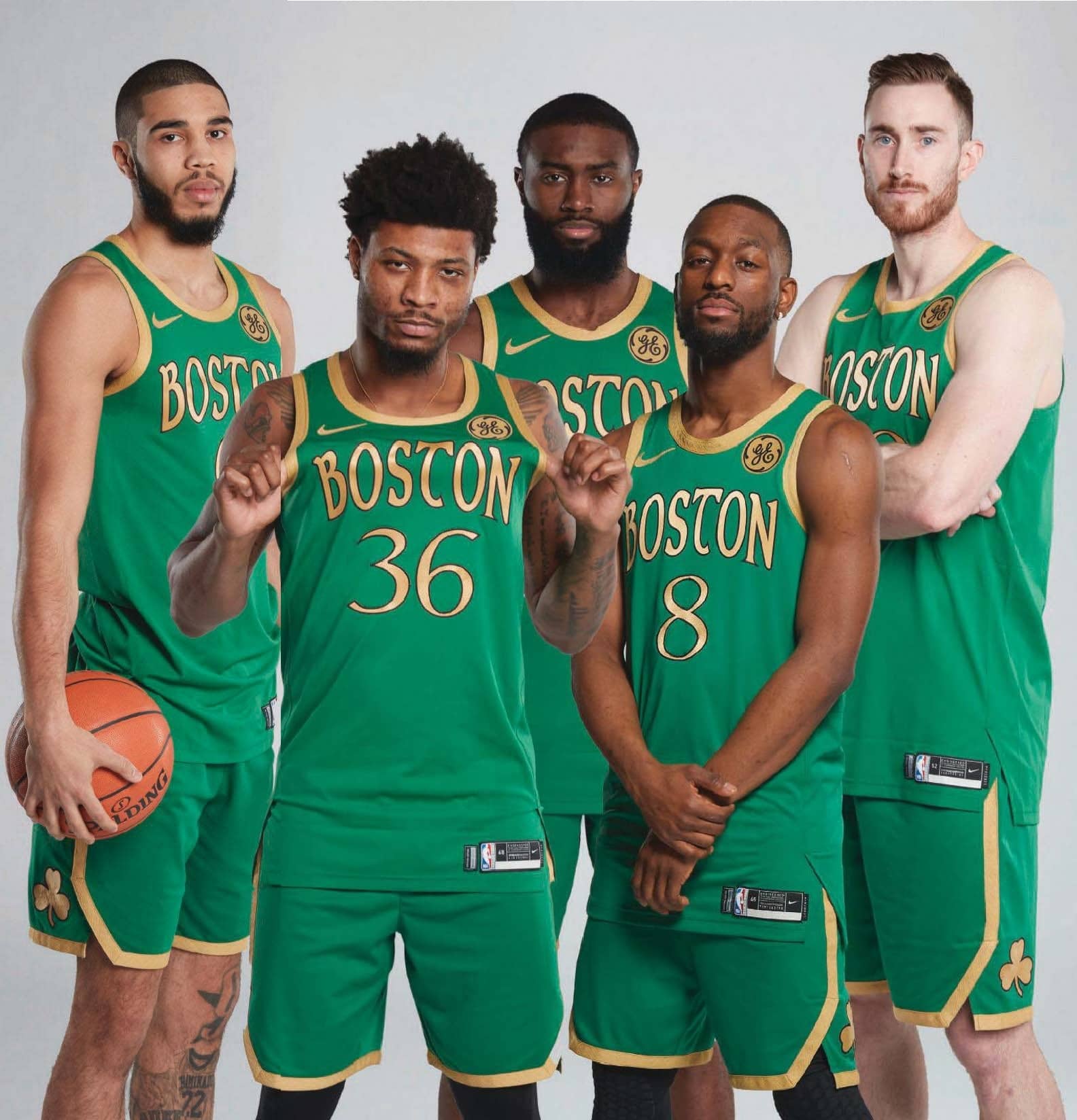 Boston boasts a remarkably strong top 4 that can compete with any team in the league. If at least one of them is out, or more than one is having a down night, Boston's chances of winning against playoff competition shrink. These players will need to be ready every game, especially when Gordon Hayward departs The Bubble. In order to be a true contender, we need to see Jayson Tatum play at the level he was in February, as well as Kemba Walker and Jaylen Brown playing at the efficiency they have in The Bubble thus far. Walker's health could be a question mark, putting even more responsibility on Boston's young wings to grow up and carry this team. Furthermore, we need to see more on offense from Smart, who has not been as dependable as he can be since the season continued.
If Jaylen and Jayson are just good, and not great, this team might not advance more than one round. They are more than likely to face Toronto in the second round, a team with championship experience and a well-rounded roster boasting a very strong defense. If they advance, Boston will likely need to solve the Milwaukee Bucks, a team they have played close this season, but a team that held Jayson Tatum to 2-18 from the field just last week. That might be an outlier, but Milwaukee has limited Tatum in the past, which is something to keep in mind.
I would not call Boston the favorites in the East, but they are in that contention territory. They are 5-5 against the Lakers, Clippers, Bucks and Raptors this season, with only one of those losses coming by more than 7 points (versus Toronto). Each of those teams either have players that have led their teams to a title (each LA team), recently won a championship (Toronto), or been on a deep playoff run (Milwaukee). Jayson Tatum, Jaylen Brown and Marcus Smart played a key role in getting Boston within a game of the NBA Finals in 2018, but would need to take on a bigger role against stiffer competition this season than 2 years ago if they want to replicate that magic.
The top 2 teams in the East have an edge over Boston, but Boston can challenge them. I give Boston the edge over Miami and Indiana if they played in a series, but Philly (if Ben Simmons is healthy by then) poses a bad matchup.
Boston should make it to the second round, and is better positioned to advance to the Eastern Conference Finals than a year ago, but it will involve players stepping up in ways they have either not been asked to in their careers, or simply have not done in the NBA.
The Celtics have a bright future, and if things roll right, we might see big things come to fruition this season, but the road is daunting… which does not mean it is impossible.
---
Follow Hold My Drink Sports on Twitter (@holdmysporttake) and Instagram (@holdmydrinksports)