The NBA announced the three finalists for each of their premier awards on August 8, giving us a glimpse into who will come home with some individual hardware. In addition, we will hear who made All-NBA, All-Defensive, and All-Rookie Teams in the coming days.
This was a season like no other due to the COVID-19 pandemic. The season as we know it halted play on March 11, and the NBA announced on July 21 that voting for NBA awards would begin that day, and all awards would be voted on based on games played through March 11 (meaning seeding games were given no consideration in deciding awards or any of the three sets of teams). Sadly for T.J. Warren, he will not be a candidate for MVP.
With this in mind, I'm going to give my predictions for awards season based on the given criteria (and finalists).

MVP: Giannis Antetokounmpo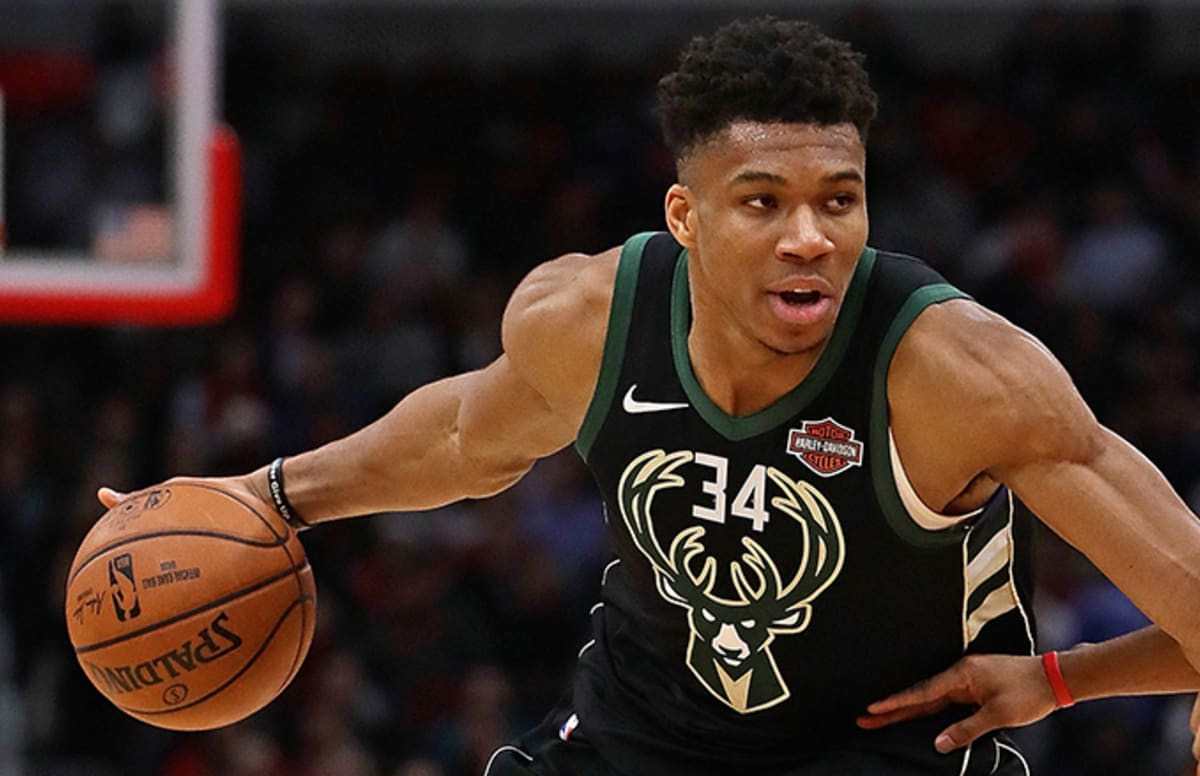 Season Stats:  29.5 PPG, 13.6 RPG, 5.6 APG, 1 SPG, 1 BPG
.553 FG%/.304 3P%/.633 FT%
---
James Harden is having yet another magical season on offense, and a narrative has been in place for LeBron with the Lakers success this season (and I think the death of Kobe Bryant has had a part in that narrative), but Giannis has been the best player on both ends of the floor this season on the team with the best record in the NBA. He's BETTER than last season, as are the Bucks; this is his award to lose.
Other Finalists: James Harden, LeBron James
Defensive Player of the Year: Giannis Antetokounmpo
Season Stats: 1.5 STL%, 3.0 BLK%, 97.4 Defensive Rating, 5.0 Defensive Win Shares
---
I had Giannis here last season (in part because I fell for Harden's historic offensive surge and chose him for MVP), but Giannis deserves this award. I'm sick of giving it to old school centers who's value drops in the playoffs, therefore not reflecting the defenders who truly do the most for their team. Giannis can guard anyone, and has phenomenal advanced numbers (yet again), leading one of the top defenses in the NBA; that's enough for me.
Other Finalists: Anthony Davis, Rudy Gobert
Coach of the Year: Billy Donovan
Team Stats: 44-28 record (5th in West), 110.8 Offensive Rating (16th in NBA),  108.8 Defensive Rating (7th in NBA)
---
No one thought the Thunder would make the playoffs (except Kendrick Perkins I guess). I did not expect Chris Paul be there this season, let alone have this much of an impact. They were the surprise of the season by far, and the coach who got these guys to buy in and helped them succeed as well as they did (especially after Thanksgiving) deserves this award. Similar to when the coaches chose their coach of the year, the voting here will be very close.
Other Finalists: Mike Budenholzer, Nick Nurse
Most Improved Player: Luka Doncic
Season Stats: 28.8 PPG, 9.4 RPG, 8.8 APG, 1.0 SPG, 0.2 BPG
.463 FG%/.316 3P%/.758 FT%
---
The fact Devonte Graham isn't a finalist here (as Luka Doncic said) is a disgrace. The last time a second year player won this award was Monta Ellis in 2007, meaning voters typically don't give this to the person who makes the expected second year leap. Even if the odds are against Doncic in that respect, the jump he made was remarkable. He had one of the best rookie seasons in NBA history, and only got better, becoming a superstar level player leading Dallas to a historic output on offense, leading the team back to the playoffs. That has to matter for something in terms of improvement, even if expected.
Other Finalists: Bam Adebayo, Brandon Ingram
Rookie of the Year: Ja Morant
Season Stats: 17.8 PPG, 3.9 RPG, 7.3 APG, 0.9 SPG, 0.3 BPG
.477 FG%/.335 3P%/.776 FT%
---
If Zion played a full season, yeah he wins this award. However, this is not to disrespect Ja Morant, who helped lead Memphis to unexpected success and season-long playoff contention. I don't remember anyone predicting the Grizzlies would do this well. Nunn had a good season and Miami had a better record, but he was not the leader of his team like Morant was.
Other Finalists: Kendrick Nunn, Zion Williamson
6th Man of the Year: Dennis Schroder
Season Stats: 18.9 PPG, 3.6 RPG, 4.0 APG, 0.7 SPG, 0.2 BPG
.469 FG%/.385 3P%/.839 FT%
---
I could see a case for each player here, but I think Harrell and Williams will cancel each other out (although I believe Harrell was more valuable off the bench this season for the Clippers). Schroder was a crucial piece for a Thunder team that, once again, no one expected to do so well. The role he had in their success is larger than the impact Harrell and Williams had to the Clippers success this season, therefore he's my pick.
Other Finalists: Montrezl Harrell, Lou Williams
---
Note: the position distinctions for All-NBA teams this season were funky. Jayson Tatum could have been selected as a guard (where he never plays) in addition to a forward, and Nikola Jokic was listed as a forward in addition to center. I think we're reaching the point where All-NBA teams should just be picked like the All-Rookie Teams, meaning just rank players 1 through 15 with a respective point structure and make the teams based on the final ranking of those players based on the votes they received.
All-NBA First Team
G: LeBron James, Lakers
G: James Harden, Rockets
F: Kawhi Leonard, Clippers
F: Giannis Antetokounmpo, Bucks
C: Anthony Davis, Lakers
All-NBA Second Team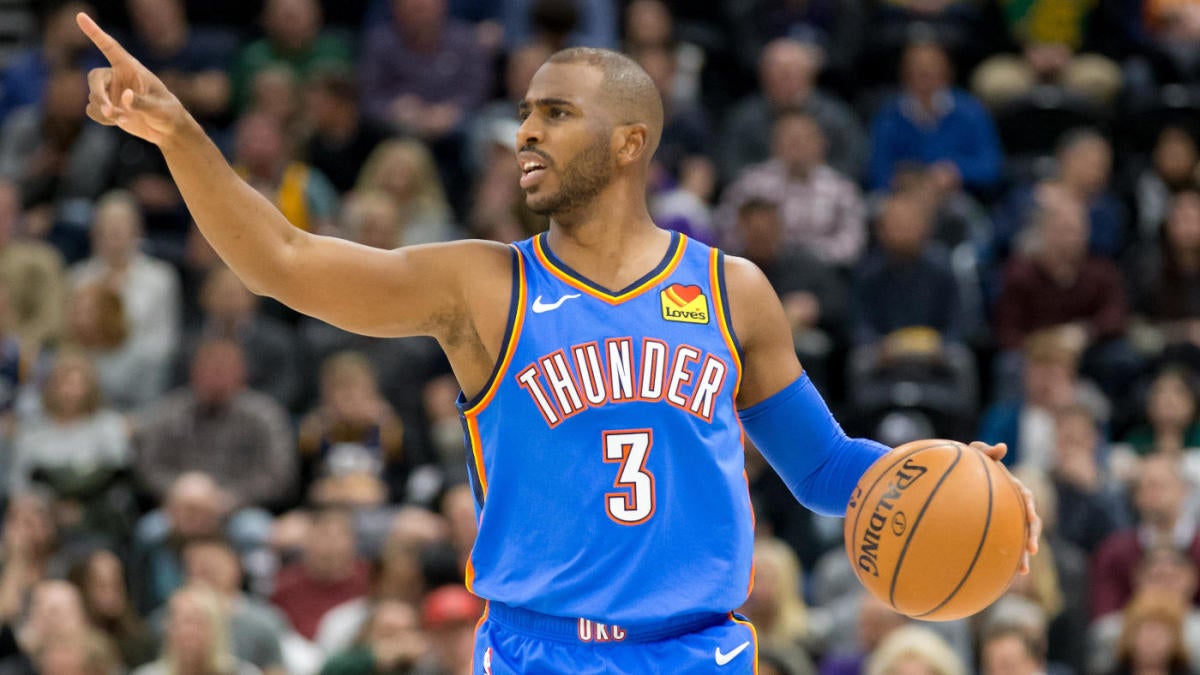 G: Damian Lillard, Trail Blazers
G: Chris Paul, Thunder
F: Luka Doncic, Mavericks
F: Jimmy Butler, Heat
C: Nikola Jokic, Nuggets
All-NBA Third Team
G: Ben Simmons, Sixers
G: Kyle Lowry, Raptors
F: Jayson Tatum, Celtics
F: Pascal Siakam, Raptors
C: Joel Embiid, Sixers
---
All-Defensive First Team
G: Ben Simmons, Sixers
G: Kawhi Leonard, Clippers
F: Giannis Antetokounmpo, Bucks
F: Anthony Davis, Lakers
C: Rudy Gobert, Jazz
All-Defensive Second Team
G: Kyle Lowry, Raptors
G: Marcus Smart, Celtics
F: Jayson Tatum, Celtics
F: Pascal Siakam, Raptors
C: Brook Lopez, Bucks
---
All-Rookie First Team
Ja Morant, Grizzlies
Zion Williamson, Pelicans
Kendrick Nunn, Heat
Brandon Clarke, Grizzlies
Eric Paschall, Warriors
All-Rookie Second Team
Matisse Thybulle, Sixers
Terrence Davis, Raptors
P.J. Washington, Hornets
Rui Hachimura, Wizards
Tyler Herro, Heat
---
Top image via My Khel
Follow Hold My Drink Sports on Twitter (@holdmysporttake) and Instagram (@holdmydrinksports)