As the NBA enters a postseason unlike we've ever seen, there are plenty of compelling storylines.
Coming into the season, many thought there would be as much parity in the NBA as ever with the end of the Warriors dynasty, Kawhi Leonard and Paul George joining forces on the Clippers, and Anthony Davis going to the Lakers to play with LeBron. The LA teams were strong, but certainly not superteams.
You could make a case for a handful of teams winning.
How did things play out during the season?
Milwaukee was historically good most of 2019-2020, while the Lakers were on a 60 plus win pace. The suspension of the season changed everything, but these were the clear best teams in each conference. Other teams were not SIGNIFICANTLY behind, but there was a bit of separation. Still, you could make an argument for some other teams.
If you don't already follow @prime_del on Twitter, you should! He set the scene really well for this upcoming postseason in a tweet late last week. We have more parity in the NBA compared to the past few seasons, but it's more of a regression to the pre-2016 postseason norm (which was fun!)
This year's playoffs should be exciting.
Here are the storylines that I think will further tell the story:
How will the Playoffs look in The Bubble?
We've had legitimate basketball in Orlando since July 30, and it's taken some time to get used to. Homecourt advantage is completely eliminated in this neutral site, and there are no *real* fans in attendance due to COVID-19 (although NBA players not playing can attend the games).
This, in addition to only the top 22 teams being in Orlando made for some really close games to close out the regular season. How will this translate into the playoffs?
Will things be more even throughout a series without the benefit of homecourt? I could see this, but consider this:
It's going to boil down to who the better team is, and who comes out harder on a given night. That seems cliché, but it really will be harder for momentum swings that come with changing venues when that will not exist in Orlando. Things could be closer game-to-game, but if things trend in the wrong direction quickly, deficits could become more insurmountable than in the past.
LeBron's First Postseason as a Laker
Fredy mentioned this point in our playoff matchup ranking piece, and it's a great point. Some (including me) doubted whether or not we'd see LeBron with a chance to compete for a title again after the end of last season, but here we are. He and Anthony Davis have been a phenomenal duo, and the complimentary pieces of the Lakers were solid all season.
There's still a learning curve going on for this group with Avery Bradley not in Orlando and Rajon Rondo still out with injury, while JR Smith and Dion Waiters have been brought into the fold. The overall competition is tougher than LeBron has experienced in the postseason for a long time, maybe ever, but he's also got more to work with than he did in a year like 2018, so I'm sure he'll take that compromise.
He'll be on a mission to prove he can win in the West.
Also: this is the Lakers first postseason since 2013, and they have not won a playoff game since 2012.
Major Changes for Houston and Philly?
Houston and Philadelphia might have more in common right now than they would prefer. Really talented rosters, stars out due to injury, "what have you done for me lately" types of questions, and coaches potentially on the way out if they lose in the first round.
James Harden is far too good to have accomplished as little as he has in the postseason during his career. To his defense, he's been stopped by the Warriors dynasty 4 of the past 5 seasons, and the one time Houston was close to beating them Chris Paul got hurt. For the sake of his legacy he needs to win sooner or later. Westbrook being out for potentially the first round makes things harder, while Mike D'Antoni's fate as head coach could hinge on how this season finishes. How far can Houston go, and if they lose early, how much louder will the critics get for Harden?
Philly is in an unfair spot without Ben Simmons, and Brett Brown could lose his job because of it, but this group as a whole hasn't clicked this season. Management is to blame for not assembling better pieces around Embiid and Simmons, but Brett Brown also plays a role in not better utilizing the duo on the court. Either way, major change is likely in store for this team. Could that mean a trade of Simmons or Embiid?
Was Kawhi Right?
When Kawhi Leonard chose to go to the Clippers, some were surprised because if he had stayed in Toronto, the team would have remained largely intact and been a title favorite. Instead, the Clippers are contenders… but so are the Raptors. Kawhi had his heart set on going home to Los Angeles no matter what (as is his right), so I won't say he made a mistake. However, if Toronto goes further than the Clippers in the postseason (or possible beats them in the Finals), do you think from a pure basketball standpoint Kawhi will have any regrets?
The Raptors have been determined to prove last season was not a fluke, and Kawhi could make his own history winning another title with a third team.
Also, how awesome would a Clippers-Raptors Finals be!?
Redemption for Milwaukee & Giannis' Future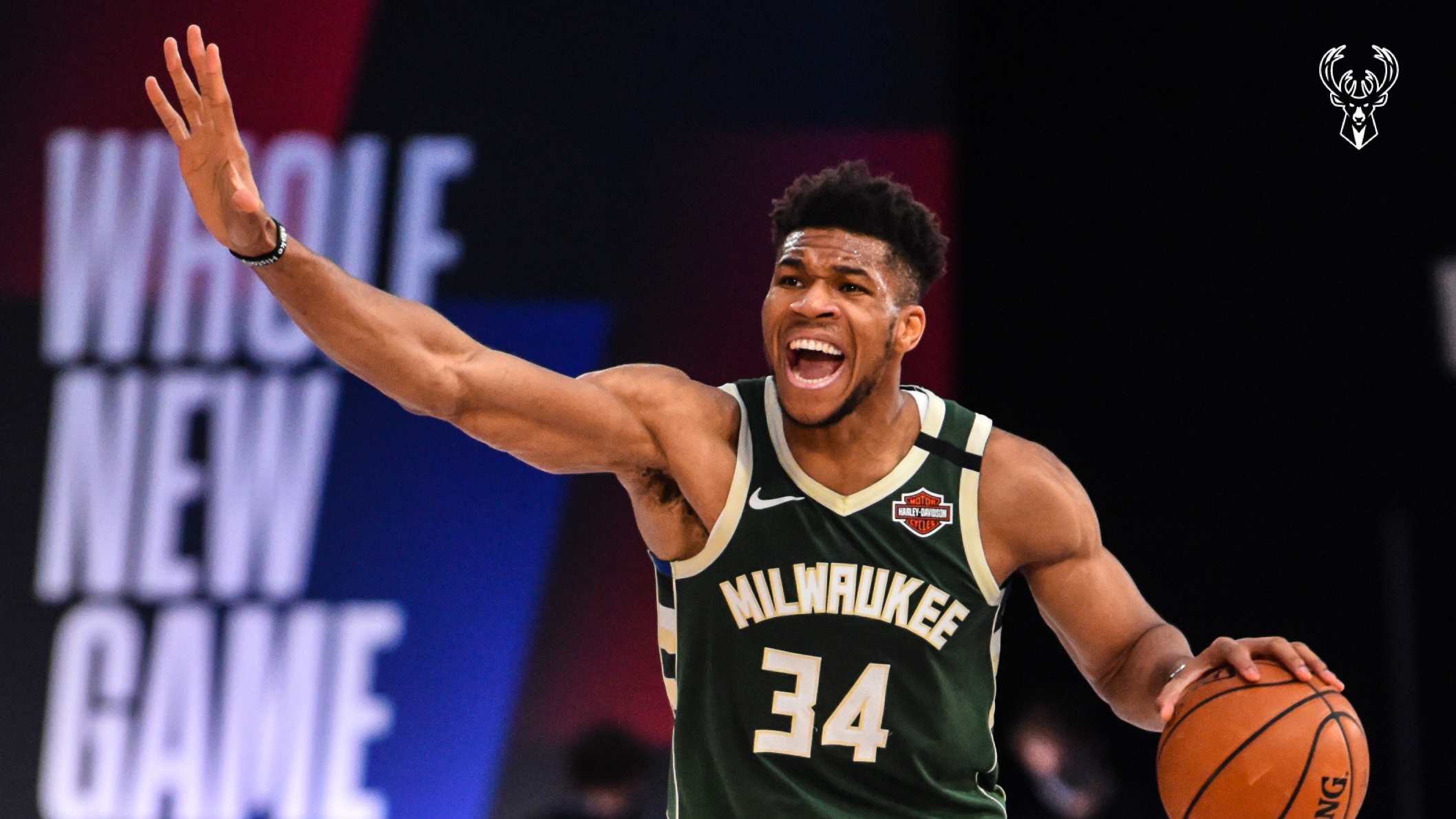 Last season the Bucks seemed to be steamrolling their way through the postseason. They swept the Pistons, then after a bad Game 1 they beat the Celtics in 5. In the Eastern Conference Finals, Milwaukee won Games 1 and 2, then went to double OT in Game 3 before losing the game to the Raptors. As we know, Toronto won the series in 6 games, but if the Bucks had won Game 3, it would have been nearly impossible for them not to have advanced to the Finals.
This season Milwaukee was even better, as Giannis is set to win another MVP. The team didn't do great in the re-seeding games, but they didn't need to. Milwaukee is set for a deep playoff run yet again.
Keep in mind Giannis will be a free agent after next season, and if the Bucks fall short this year, the noise will only get louder about his future. I find it extremely unlikely he would get traded this offseason if he does not sign a supermax extension given the Bucks should be set to compete in 2021, but that will be in the background as well if this team doesn't win this year.
Young Stars on the Big Stage
How could I get this far without mentioning the Celtics!?
Jayson Tatum is set to lead the Celtics on a playoff run, and he'll be assisted by Jaylen Brown. These two aren't new to this stage, having had key roles during the team's 2018 postseason run, but now they have a much larger responsibility and spotlight on them. How will they respond, and will this be the first of many deep playoff runs for the duo moving forward?
Luka Doncic will be making his first postseason appearance, and although I expect him to get bounced by the Clippers, seeing how he plays on this stage will be intriguing. The Mavericks should be mainstays in the playoffs with Luka in the years to come, but seeing how things go this year will dictate how the team builds for those future years to compliment Doncic and Kristaps Porzingins (also making his first postseason apperance).
The Battle for Los Angeles
Coming into the season, it appeared the best basketball teams in the league were each in Lost Angeles. The Clippers and Lakers gave us four great games this season, and as the top two seeds in the Western Conference, odds are we get a Western Conference Finals featuring the two.
LeBron against the reigning Finals MVP.
AD and Paul George vying for playoff legitimacy.
A battle for who's the best team in town.
Although we all wish this series could take place in Los Angeles, we'd all be happy to see it at all.
Bragging rights are on the line.
---
Top image via CBS Sports
Follow Hold My Drink Sports on Twitter (@holdmysporttake) and Instagram (@holdmydrinksports)