Hello football fans!
The NFL is back, and… I'm still getting used to it as a fan.
Maybe it's because there's still basketball on, or the fact there wasn't a preseason, but it doesn't feel right yet… hey, it's better than nothing.
I'll begin to write more about the league in the coming weeks, and expect to see my world famous power rankings return very soon!
I also might do a weekly edition of thoughts/takeaways (similar to what Fredy has done in the past) too.
Anyway, here's how I've felt about the season so far…
CAM NEWTON!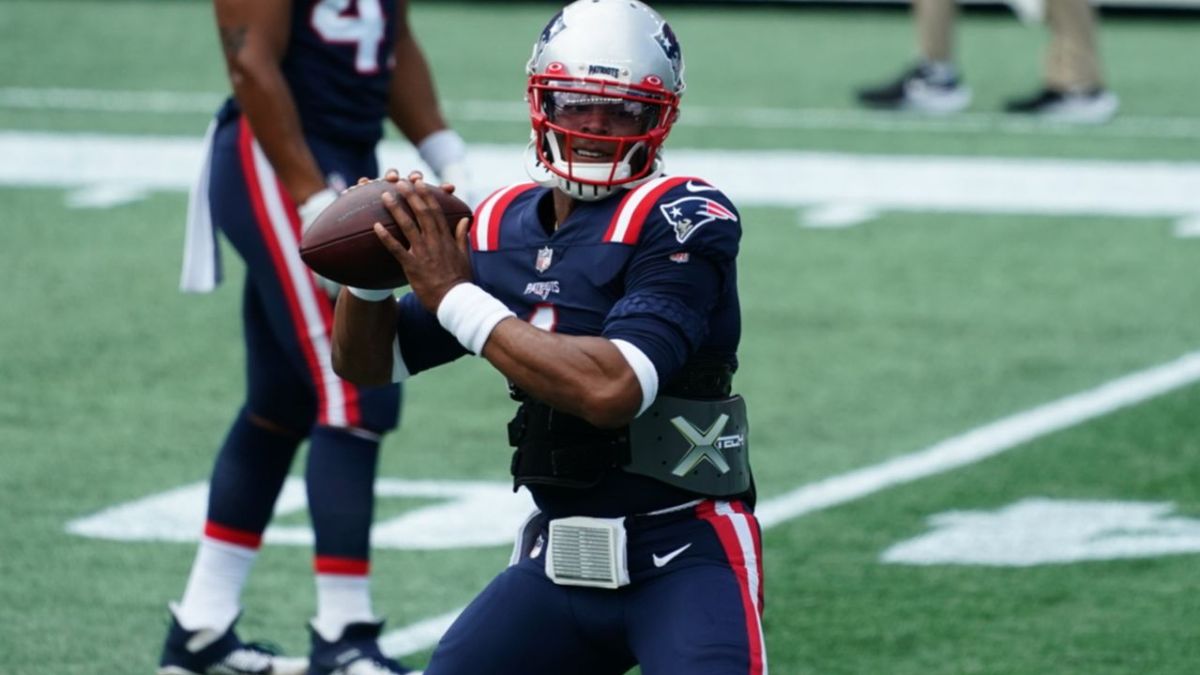 As a Patriots fan I have to start here.
I mean… holy crap.
Through 2 games, Newton has passed for 552 yards with a passer rating of 96.8, completing 71.4% of said passes, while rushing for 122 yards and 4 TD on 26 carries.
I never thought we'd see this Cam Newton again. I know it's early, but the most impressive part to me has been the passes he's making. Clearly the time off last season helped his persistent shoulder injury heal.
Cam and the Patriots seem like a perfect match for this moment, and he's gonna make a lot of people regret not signing him.
Injuries Galore
I can't talk about this season without the injuries, which came out in flying colors this past week.
The following players suffered season-ending injuries: Saquon Barkley, Nick Bosa, Courtland Sutton, Malik Hooker and Tavon Young. Bruce Irvin and Solomon Thomas may join them.
Jimmy G got hurt, as did Raheem Mostert, Tevin Coleman, and George Kittle; Bruce Irvin may have torn his ACL; Drew Lock injured his rotator cuff and will miss some time; Christian McCaffery will miss 4-6 weeks.
These are the consequences of not having a preseason, and someone needs to examine the turf at MetLife Stadium
Early MVP Impressions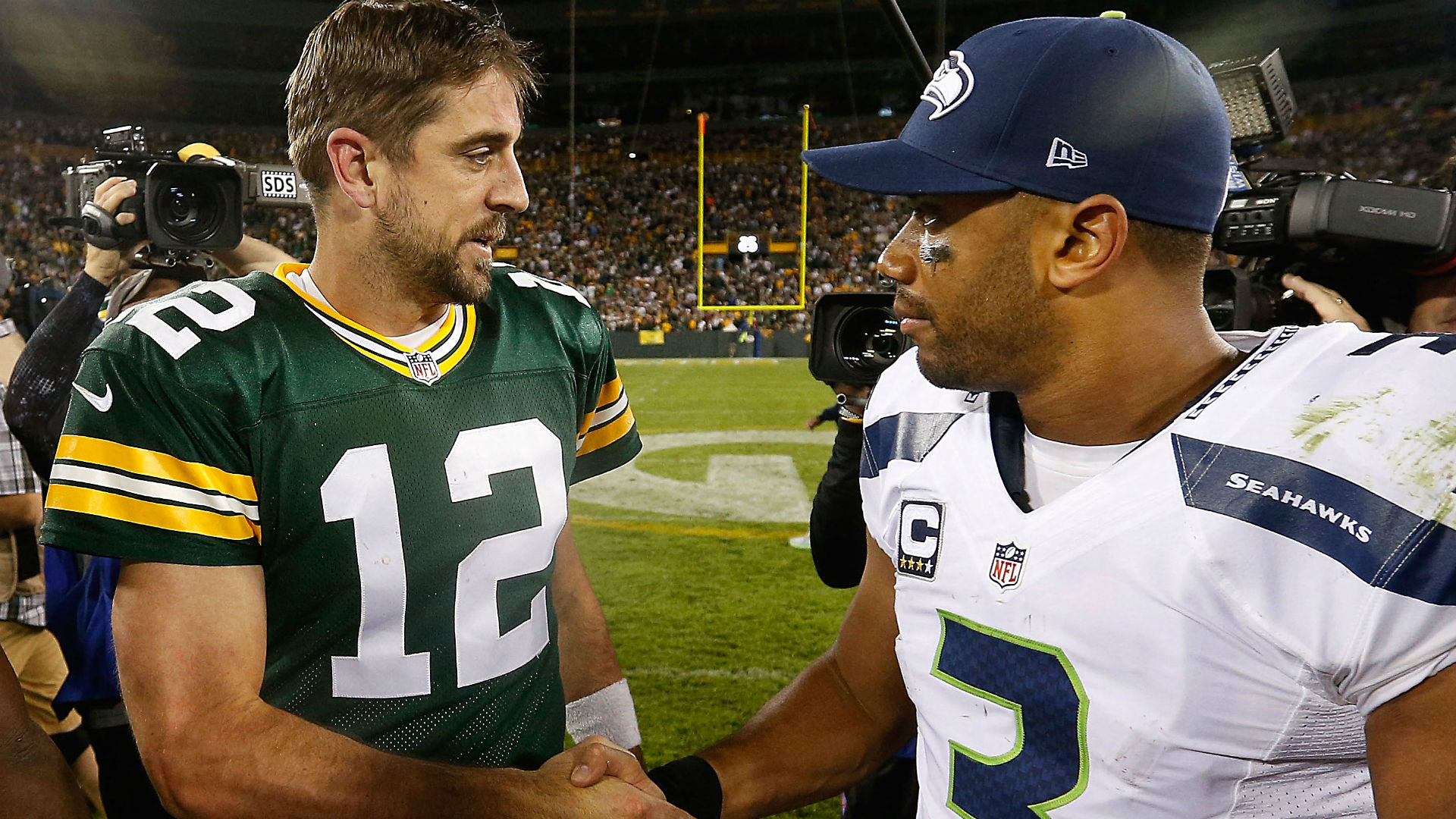 Two players have jumped off the page as early-season MVP candidates to me: Aaron Rodgers and Russell Wilson.
In 2 games, Rodgers has passed for 604 yards, with 6 TD and 0 INT (119.4 passer rating). I'm seeing shades of the Rodgers of old, someone trying to prove he's not done yet to a team that picked a QB in the first round during the draft.
Now imagine someone starting even hotter than that… someone like Russell Wilson.
Wilson has passed for 610 yards, with 9 TD and 1 INT (140.0 passer rating). He's completed 82.5% of his passes and just threw 5 TD against arguably one of the best secondaries in the NFL. If he can sustain this through 16 games (which he couldn't last season), this could be his year to win MVP.
Some other early-season contenders for MVP include Lamar Jackson, Kyler Murray and Josh Allen.
Poor Atlanta
After losing in Week 1, the Falcons looked like they had bounced back against Dallas… only to give it all away late in the 4th quarter. They led 39-24 in the quarter, only to give up two touchdowns to make it 39-37, bizarrely fail to receive an onside kick, which gave Dallas back the ball, then lost on a field goal.
Nothing has gone right for this team since leading 28-3 in Super Bowl LI.
Break up the Arizona Cardinals!
Arizona seemed like a potential playoff team to me prior to the season, and they've only solidified that belief for me thus far.
Kyler Murray has looked awesome, DeAndre Hopkins is thriving, Chandler Jones keeps wreaking havoc, and they're winning.
In a division featuring three 2-0 teams, the Cardinals will have to earn a playoff spot, but they have all the talent to get there.
Is Mitch Trubisky… Good?
The Chicago Bears are off to a 2-0 start, one of which was due to a huge 4th quarter comeback against the Detroit Lions where Mitch Trubisky looked really good. He's not putting up stellar numbers, but he's doing enough to keep the offense moving, and allow the defense to thrive.
That was the formula in 2018, and it led the Bears to the playoffs.
Who's on the Hot Seat?
Finally, there's two coaches at minimum I think will get fired during the season: Adam Gase and Dan Quinn.
We already covered the Falcons woes, continuing a trend for Atlanta starting seasons slow; at some point enough is enough, and Arthur Blank needs to realize that.
The Jets look awful. A-W-F-U-L. You can argue they lost to 2 playoff-caliber teams in Buffalo and San Francisco, but at least show some effort. They still have to face the Bills again, travel to Kansas City, Seattle and Los Angeles (twice, Rams and Chargers), face the Patriots twice, and host the Cardinals. It's gonna be a long season.
Another coach in a bad spot: Matt Patricia. The Lions have lost 14 of their last 15 games dating back to last season.
Last offseason saw just 5 coaches get fired, a rather low number compared to previous years. Don't be surprised to see a regression back to the mean.
What to Watch for in Week 3
Tom Brady and the Buccaneers continuing to find chemistry on offense…
How will teams such as San Francisco and Denver respond to injuries…
Teams trying to avoid falling to 0-3: Atlanta, Carolina, Cincinnati, Denver, Detroit, Houston, Miami, Minnesota, New York (Giants and Jets), and Philadelphia; the Bengals go to Philly on Sunday, so one of those teams will be 0-3 (unless there's a tie).
Teams trying to get to 3-0: Arizona, Baltimore, Buffalo, Chicago, Green Bay, Kansas City, Las Vegas, Los Angeles Rams, Pittsburgh, Seattle, and Tennessee. There will be two games featuring 2-0 teams facing each other…
Two great primetime games are on deck: Green Bay at New Orleans on Sunday night (9/27), and Baltimore at Kansas City on Monday night (9/28).
---
Photo above from NBC Sports Boston
Follow Hold My Drink Sports on Twitter (@holdmysporttake) and Instagram (@holdmydrinksports)