The Celtics season is over.
A season which officially kicked off when training camp began on October 1, 2019 has found its end, some 362 days later.
For a team that lost Kyrie Irving, Al Horford, Terry Rozier, Marcus Morris, and Aron Baynes the season prior, there was a lot of doubt about what the future would entail. It was seen as a major disappointment Kyrie came and went with nothing to show for it, and that the Celtics never traded for players such as Anthony Davis and Kawhi Leonard. There were doubts over if Jayson Tatum and Jaylen Brown were franchise cornerstones. Had the team squandered it's best chances at success?
To me, this season proved that does not have to be the case.
I will admit this past Eastern Conference Finals was a disappointment. The Celtics had a 4th quarter lead in every game they lost. In 2 of those games the lead was at least 6 points. To lose games in that manner is a disappointment, whether it be the first round or the NBA Finals, but it does not change what this season was, and what it means for the team moving forward.
We learned a lot about this group, a lot about Tatum and Brown, as well as Brad Stevens, and I think the takeaway should be hope and optimism.
Don't Let Past Overachievements Hurt Your View of the Future
I can't say this enough: this current group is being penalized for the Eastern Conference Finals runs of years past.
Consider this: during Kevin Durant's time as a Warrior, the team made the NBA Finals three consecutive seasons. The following players were on the team each year: Durant, Steph Curry, Klay Thompson, Draymond Green, Andre Iguodala, Shaun Livingston, Kevon Looney and Damian Jones.
That is one core that made those runs.
Now consider the Celtics: Only 2 players from this season's team were with Boston in 2017 when they made the Eastern Conference Finals: Marcus Smart and Jaylen Brown. Smart was a key role player in 2017, while Jaylen Brown was a rookie who played the 9th most MPG that postseason (12.6 MPG).
Only 4 players returned from that group the next season: Smart, Brown, Al Horford and Terry Rozier.
The team that made the Eastern Conference Finals this season is comprised of a different core than 2018, and certainly 2017.
In 2017 Isaiah Thomas and Al Horford were the best players on the team. In 2018 Kyrie Irving, Gordon Hayward and Horford were supposed to lead you to postseason success (the basketball gods had different plans).
This season, Kemba Walker was brought in, but the hope was for Jayson Tatum and Jaylen Brown to be the leaders of the team from Day 1 and hopefully take you on a deep postseason run… which they did. It was the first time the team was built to do this, it was Year 1 for them, not Year 4.
Continuing to say 'how many more times can this team come up short?' fails to acknowledge it's essentially been a different core each time, and I'm sorry, this core isn't going anywhere after this introduction.
Boston Has Star Power
Jayson Tatum will be a superstar. He is the franchise. He is worthy of the title "franchise player" and the expectations that come with it.
I detailed recently the list of players he joined by making an All-NBA team before his 4th season AND before turning 23. Even if you take the age qualifier out, it widens the list (yo go from 22 players to 50+), but you'll see names like David Robinson, Patrick Ewing, Karl Malone, Pete Maravich, Charles Barkley, Joel Embiid, Allen Iverson, Penny Hardaway, and others.
However you slice it, what he's doing this early in his career puts him in great company.
He finished this postseason averaging 25.7 PPG, 10.0 RPG and 5.0 APG. His shooting percentages dipped as the playoffs progressed, culminating with a .434 FG%, .373 3P%, and .813 FT% (FT% was better than regular season, but only by 0.1%).
His assist percentage might be the biggest takeaway, as it went from 14.5% in the regular season to 21.3% in the playoffs. That AST% this regular season would have put him just ahead of Paul George and Marcus Smart, and right behind Donovan Mitchell.
This was Tatum's first season as a true number 1 option, and he seemed to progress at every turn. He had a scoring surge midway through the season, and sustained it in Orlando through the seeding games and into the postseason. He learned how to become effective when his shot wasn't falling, as evidenced by the increase in assists this postseason (even the passes that didn't lead to assists showed his progress in making proper reads). His defense continues to be excellent, and he will make an All-Defensive team in the years to come.
People will point to this past series against Miami as evidence he isn't a closer, or that his inability to get going early is a concern long term. I agree he needs to be more consistent at times, but it's not cause for major concern.
At the end of the day, it was his 3rd season, and first as "the guy."
He progressed wonderfully, and there are things he will need to work on, but that's normal for anyone at this stage of their career.
He is all but certain to sign a rookie scale maximum extension this offseason that will keep him tied to Boston through 2026.
He is their championship window, which means at minimum the Celtics have six more runs at a title with him.
But Wait, There's More
Jaylen Brown, I did not forget about you.
Jaylen is my favorite person on the Celtics, he has been for awhile now. I love that guy.
As a player, he'll give me some headaches, but don't let the leap Jayson Tatum made this season make you forget that Jaylen ultimately made one too.
Early on last season he ended up on the bench, and through the All-Star Break his numbers were not pretty.
During his first 53 games of 2018-2019, he averaged 12.7 PPG, shooting 45% from the field, 31.7% from three and 68.1% from the line.
However, during his final 30 games of the year (including postseason), he averaged 13.8 PPG, shooting 50.3% from the field, 39.2% from three and 65.9% from the line.
Jaylen found his former efficiency on offense at the end of last season, and it stayed with him throughout this past season as his responsibilities increased that side of the ball. He became a 20 PPG scorer and improved at the line as his bag began to grow.
Jaylen found himself becoming a scapegoat starting in the second round, and his off-ball defense is an area he must improve at, but after Game 4 versus Toronto, Brown averaged 24.2 PPG the final 9 games of the playoffs, shooting above 50% from the field, above 40% from 3 and above 77% from the line. And speaking of defense, he deserves credit for locking down Pascal Siakam, who was a shell of himself all series.
Jaylen, like his teammate Jayson Tatum, is young, and this was also his first season with a larger role on the team. He thrived, and at points early in the season some wondered if it should be he or Tatum making the All-Star team. We can all agree the right choice was made with JT, but JB was close, and he seems primed to make it in the years to come.
He is signed through 2024, meaning he and Jayson Tatum will be together for four more seasons. In other words, this duo will have a chance at four more postseason runs together.
He might not have the same superstar trajectory as Tatum, but he's still a very good player to have next to Tatum and to build your team around.
Building Around Tatum and Brown
Next season will most likely see largely the same roster. Jayson Tatum and Jaylen Brown should be teammates for a minimum of four more seasons. That is the foundation of this franchise.
For the next 2 seasons the following players are under team control: Kemba Walker, Marcus Smart, Romeo Langford, Grant Williams, Robert Williams and Carsen Edwards.
Boston has three first round draft picks this year (14, 26 and 30), but the team already has too many young players and is bringing back too many people next season, so expect a trade. It might be in the form of consolidating the picks to move up in the draft, or using them in a trade for another player, but do not expect each pick to be made.
There's been a ton of trade rumors thrown around already, and people seem to have a hankering for a blockbuster, but I'm sorry, the pieces aren't there for one, and it's not necessary.
First and foremost, Boston will not have adequate cap space this offseason to sign a big money free agent. Their avenues to improvement will be in the form of exceptions (specifically the taxpayer mid-level exception). You can find value there, but not a superstar.
Expect bench pieces to be signed in FA, a modest addition at best.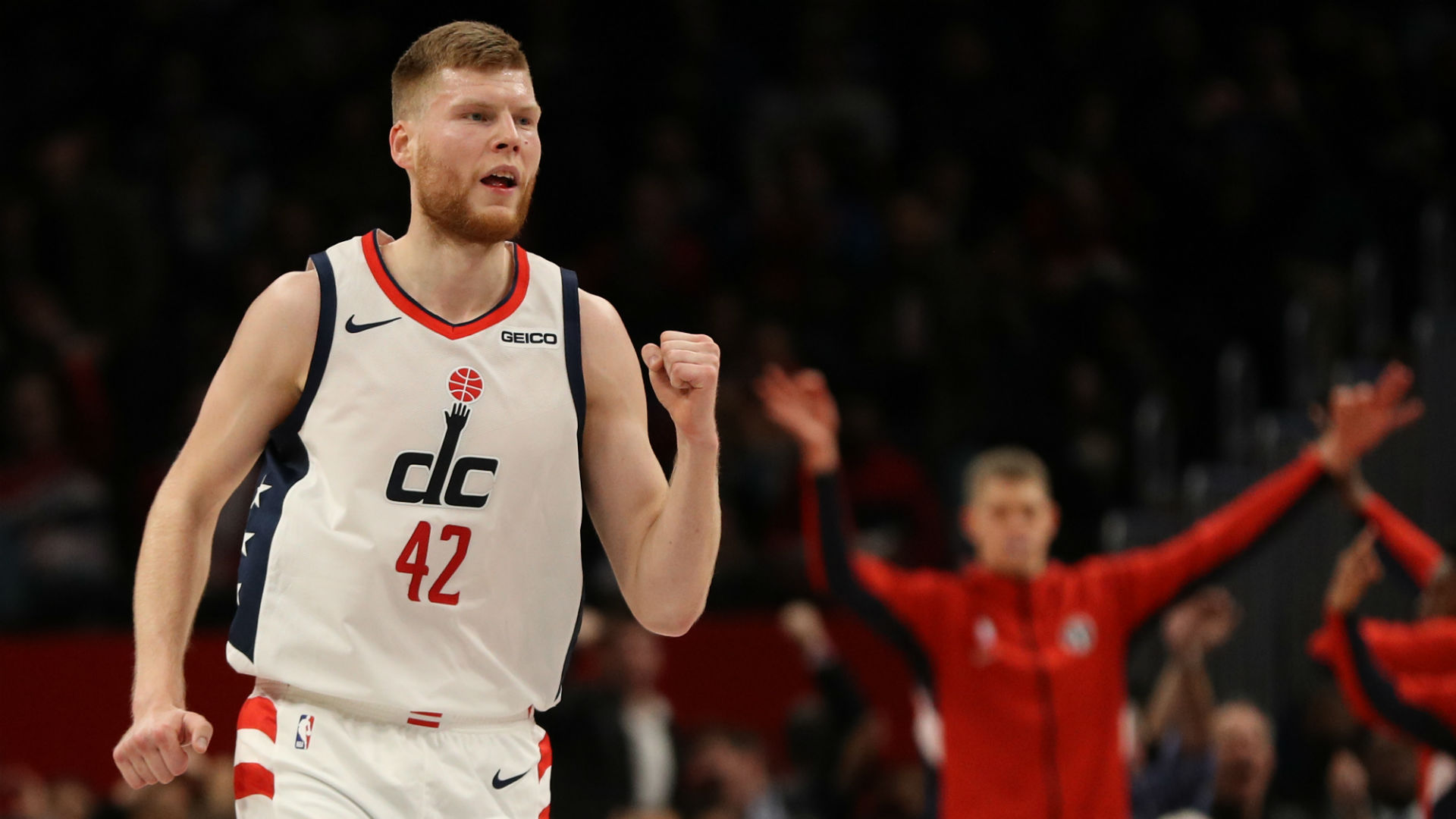 In terms of trades, Tatum, Brown and Walker are not going anywhere. The bench is largely comprised of players on rookie contracts you want to keep around and continue to develop. Daniel Theis is still a great value going into next season. There's only two players I can possibly envision being the centerpiece of a deal this offseason that would be significant: Gordon Hayward and Marcus Smart.
Hayward has a player option for next year that he will probably exercise, so he'll be back for one more season.
He hasn't had the career in Boston many envisioned due to bad injury luck. He had a solid season and looked similar to his Utah self in a more limited role, but teams will be weary of giving up anything major for him as a one-year rental. If the right offer presented itself, I wouldn't be opposed to it, and I do worry of losing him for nothing in free agency because he won't open up cap space given the current financial obligations of the team, but he shouldn't just be traded for the sake of being traded.
Smart's contract has proved time and time again to be a bargain (he's signed through 2022).
He's just an awesome player. He gets flack for when he starts doing a lot on offense, but he did so this postseason because he was filling in for Hayward and the offense needed another initiator. He's still one of the best defenders in the entire league, and his offensive game has made a ton of progress over the years. Given what he means to this team, it would have to take an exceptional upgrade for Boston to ever consider letting him go. I cannot see it happening.
Theoretically Jayson Tatum is the only untouchable player in a trade, but I don't think there's any need for an overhaul with this group. There are avenues to improving the bench, like packaging the draft picks into acquiring a veteran or getting a higher draft pick, signing vet(s) in free agency (Davis Bertans anyone?), and having players like Grant + Robert Williams and Romeo Langford continue to grow (players with talent on rookie contracts).
Improvements on the margins of the roster is all that's needed right now. Fostering the continued growth of Jayson Tatum and Jaylen Brown, which is more than just wishful thinking, will ultimately raise the ceiling of this group.
This core has the talent to win, they just need to do it. Obviously that's easier said than done, but there's no reason not to have faith they can't after one bad series loss.
Does Boston Have the Right Coach?
I wrote about this when Brad Stevens got his contract extension last month, but after this season, the honeymoon is over with Brad, because there's no magic move(s) to hope for, and the group here will largely be set. No more excuses starting now.
Clearly I underestimated him getting penalized for his early success and overachievements with Boston, groups (yet again) different from this one, but no one should be asking for him to be fired.
Again, this series was a disappointment, and you can argue decisions such as not using Grant Williams more cost Boston in the end, but the largely issue of 4th quarter execution from this group is a problem for the players more than him. Boston had trouble with Miami's zone defense early on, but I think that narrative became largely overblown, as Boston was scoring plenty against it.
What seemed to be their kryptonite was turning the ball over (especially late), while Miami would play nearly flawless basketball in the 4th quarter. Marcus Smart had some costly turnovers in Game 4, but you can't take him out in a game that crucial, he's simply too good compared to the alternatives.
Stevens isn't safe from criticism, and I still think in the years to come if this group cannot adjust in situations like they were in against Miami or simply fails to reach the Finals, he'll be in a tough spot, but in his first 7 seasons here, he's done more than was expected 6 times. From getting to the playoffs in 2015 to winning 48 games in 2016, to even reaching the Eastern Conference Finals in 2017 to getting there without Kyrie and Hayward in 2018, and finally taking this young core back there this season, Brad has done a lot of good.
You can define the expectations for this team from whatever dates you want, but at the end of the day he's shown an ability to get groups of players far. However, moving forward, the expectation will be championships, there's no way around it. He will need to show he can improve and get the group there, because the roster should be good enough to warrant the label of a contender.
He's not on the hot seat at this time.
Final Thoughts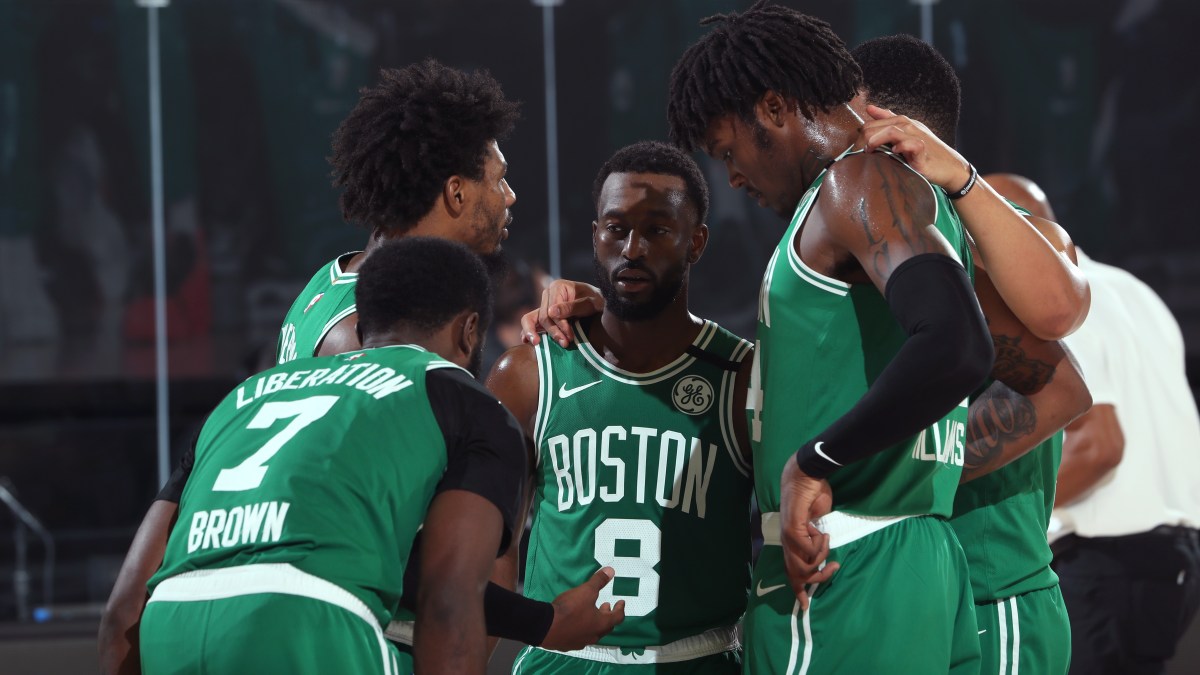 After last season ended, things seemed really bleak. Kyrie didn't pan out, Horford was leaving, and everything we had hoped for after the surprising run in 2018 was going out the window. It sucked.
The fate of the team moving forward hinged on Jayson Tatum and Jaylen Brown, and moves to help them centered around players like Clint Capela and Malcolm Brogdon… Danny Ainge had another card up his sleeve.
Ainge pulled of a move that does not get nearly enough credit considering the circumstances Boston was in after last season: signing Kemba Walker. No one thought there would be cap space to sign someone to replace Kyrie, and even with Horford surprisingly deciding to leave, the team still needed to trade Aron Baynes to even have enough cap space to pull it off (no, they didn't trade him 'just because' then sign Kanter, it had to be done or else no Kemba).
It was cool to dump on Boston after last season, and some of it was justified considering the title aspirations that came with having Kyrie and the collapse that ensued.
Despite all of that, Boston came back this season and had a .667 winning percentage, which would be the equivalent to 54.7 wins in an 82-game season. They were better than last season, and nearly as good as the 2017-2018 team which had Kyrie for 60 games and finished 2nd in the conference with 55 wins.
They weren't supposed to get better without Kyrie and Horford.
Jayson Tatum proved he was a franchise player, and Jaylen Brown proved he was an All-Star caliber player. That was huge considering the seasons they had in 2018-2019, steps down from 2017-2018 for each.
Year 1 with this group, they made it to the Eastern Conference Finals, winning 5 more playoff games and one more playoff series than they did the season prior with a healthy Kyrie (and Hayward).
Through that lens, I can't view this season as anything else but a success. It didn't end well, the team could have made the Finals, but on paper there's nothing that makes me think this group cannot come back better.
The window isn't closing.
Why is this team's expectations different that Denver in the national media? Denver fought through more adversity to reach the Conference Finals, it's undeniable, but they have a similar window as Boston due to having Nikola Jokic and Jamal Murray. They will be together for at least 3 more seasons, similar to how Tatum and Brown will be together for at least 4 more seasons.
People keep saying other teams (like Miami) will get better and Boston is in trouble, but next season the Warriors will be back in the picture, the Lakers will be back, the Mavericks will have Luka and Porzingis yet again, the Clippers will still have Kawhi… just like Boston, Denver will have to come back and get better to get to where they want to get; they can't control the teams around them.
Boston will have to show they can thrive with their backs against the wall like Denver did this postseason, but because they didn't against Miami doesn't close their title window.
As a fan, I had a blast watching Boston this season. Through my old job I was lucky enough to watch 5 games in-person this season (back when that was allowed), including the Celtics-Clippers 2OT game in February. It was by far the best game I've ever seen in-person. Watching Tatum go punch-for-punch with Kawhi Leonard was amazing. He really is a star, and he's just getting started.
The future is here, and this team has a lot of good basketball ahead of them. It will be defined by whether or not they reach the Finals and win at that level, but I can sit here and say my favorite team has a superstar franchise player accompanied by an awesome All-Star for years to come. That's a formula for winning, but also a formula to enjoy what you're watching.
I trust Danny Ainge to keep putting this group in the best position to win, and I expect this to continue to be a group worth rooting for.
I look forward to what's coming next.
---
Photo above via Kim Klement of USA TODAY Sports
Follow Hold My Drink Sports on Twitter (@holdmysporttake) and Instagram (@holdmydrinksports)