Hello Football Fans!
I had a bit of a delay last week due to the Celtics season ending, but we're back, and this will become a weekly post… as long as the NFL season lasts (more on that shortly).
One month in and some things are becoming clear: Kansas City, Baltimore and Buffalo are the best of the best in the AFC, while Green Bay and Seattle are the teams to beat in the NFC. Some may join this group, some may leave, but that's how I see it so far.
We saw our first head coach get fired, the return of classic Brady, and more last week.
Here are my thoughts:
COVID
The whole world revolves around it, but it must be discussed here. The Titans outbreak. Cam Newton. The league is not respecting the virus in my opinion. Potentially penalizing teams if games get disrupted in the future, yet the outbreak for the Titans very well may have occurred due to there being no gameday testing mandated by the league. It's pathetic. The league had loopholes in their policy, did not implement bubbles, and did not accommodate for the likelihood of missed games. We're all learning to figure this out, but it is not fair to place the blame on the teams and players when the environment they have created has flaws (I don't care how many tests have been conducted, Roger).
The G.O.A.T. is Back

Tom f'ing Brady. The Bucs were down 24-7 and Tom had thrown a pick 6 against the Chargers early on. He was getting outplayed by a rookie… then the guy we've seen for 20 years roared back. After that pick 6, Brady completed 22 of his next 36 passes, throwing for 296 yards and 4 TDs (124.31 passer rating). He finished the game with 369 yards passing and 5 TDs, his first five touchdown game since Week 3 in 2017 (8th overall). This is a game Tampa loses last season with Jameis. Tom is still that guy.
Bye Bye B.O.B.

I'll admit, I did not see Bill O'Brien being the first coach to get a pink slip this season. The Texans had a brutal schedule to start 2020, facing KC, BAL, PIT and MIN, so I don't what was expected by ownership there. If he was this close to being fired to start the season, why did they give him GM duties in the offseason and allow him to do so much damage? With their first and second round picks belonging to Miami in next year's draft, things could take awhile to repair (but Deshaun Watson makes the gig appealing).
What's up, Dallas?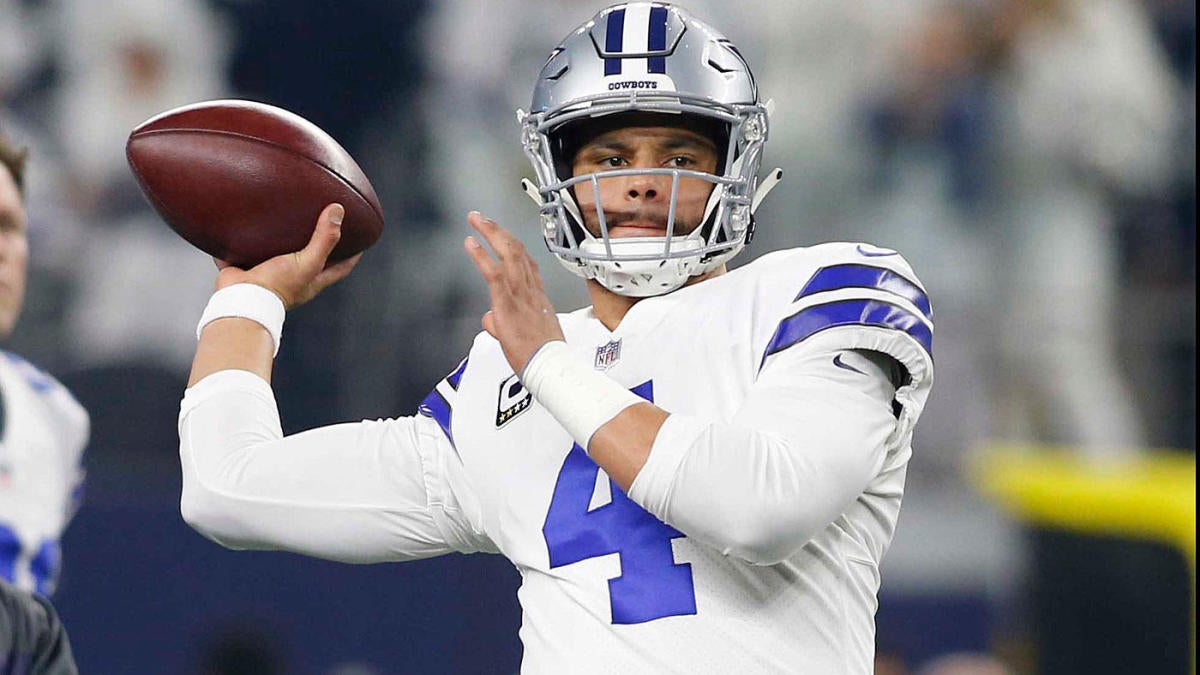 Poor Dak Prescott. He'll have all the stats this season, and they'll be necessary to even keep the Cowboys in games. He's on pace for over 6700 passing yards after 4 games, and honestly… I think he gets above 5000 at this rate. Things were supposed to get better under Mike McCarthy, and maybe they still will, but the reality is if Dallas doesn't pull of a miracle against Atlanta, they're 0-4 this season. They have to get their act together.
Break up the Buffalo Bills!
There are four teams in the NFL who are currently 4-0*: Kansas City, Green Bay, Seattle… and BUFFALO. Josh Allen has looked spectacular, there's no other way around it. He's behind the QBs of the 4-0 teams in the MVP race but… the fact he's even in the discussion is remarkable given what we've seen from him in the past. For Buffalo, they have two game lead on the Patriots in the AFC East… never thought I'd see the day, even this early in a season.
*Tennessee and Pittsburgh are 3-0
Back to Reality
Some teams give you hope early, while others take some time to get going… then things get back to normal. In that first category, we have the Arizona Cardinals and Chicago Bears. Arizona is now 2-2, and although Kyler Murray has been good this season, the team hasn't sustained the hot start they had through Week 2. Chicago made the switch from Mitch Trubisky to Nick Foles during their game against Atlanta in Week 3, but Foles first start against Indy was less than ideal. Even at 3-1, their point differential is just +4, the second worst of any team above .500 (Cleveland is -2).
The Saints seemed to have found some normalcy this past week in Detroit, winning their second game of the season. The Ravens got back to their winning ways, defeating Washington in the Battle of the Beltway. Did you know Lamar Jackson is 0-3 as a starter in the regular season against KC, but 22-1 against the rest of the NFL?
Rookie QBs Shine
We had some great QB play last week from Joe Burrow and Justin Herbert. Burrow got his first win in the NFL against Jacksonville, going 25-for-36 with 300 passing yards, 1 TD and 1 INT (92.4 passer rating). He became the first rookie in NFL history to pass for 300+ yards in three straight games.
Justin Herbert *just* missed becoming the second rookie to accomplish that feat, only passing for 290 yards against Tampa Bay (he was over 300 yards his first two career starts). He also threw for 3 TDs and an INT, going toe-to-toe with Tom Brady. The Chargers didn't expect to start Herbert so soon, but they must be impressed with what they've seen.
I hope we get to include Tua Tagovailoa in these discussions before the season is over.
Who's next on the Hot Seat?
We already discussed Bill O'Brien's firing, but who could we see go next? My candidates from Week 2 remain the same: Dan Quinn, Adam Gase and Matt Patricia. Patricia might have some leeway to at least make it through the season, but it shouldn't be any more than that. I could see Joe Judge getting fired too, he is not an NFL head coach in my eyes (he should be in college). Doug Pederson may have been here if Philly had lost. Doug Marrone's time is probably almost over in Jacksonville. Others will emerge and be fired, but Quinn and Gase will be the ones gone before the year is over.
---
Photo above via Tim Heitman, USA TODAY Sports
Follow Hold My Drink Sports on Twitter (@holdmysporttake) and Instagram (@holdmydrinksports)