Over 5 years ago Bleacher Report released an article listing their predictions for who they believed the top 20 players would be in 2020.
There were some good guesses. For example, Giannis was put 11th, which is off of where he is today (top 3 at minimum), but the fact he was in the top 20 at all was good foresight.
Anthony Davis was number 1. KD was 4. Steph Curry and James Harden were in the top 10.
Then there some big misses.
Number 2? Andrew Wiggins.
Number 3? DeMarcus Cousins
Jahlil Okafor and Dragen Bender were in the 11-20 range… oh yeah, and no LeBron, anywhere.
I hope to achieve some semblance of that today, the good and the bad, by picking who I see as the top 10 players by the time the 2025-2026 season comes around.
---
Honorable mentions:
I think they'll be too old: LeBron James (40), Kevin Durant (37), Kawhi Leonard (34), Steph Curry (37), James Harden (36), Damian Lillard (35)
Just missed: Joel Embiid (31), Ben Simmons (29), Karl-Anthony Towns (30), Bam Adebayo (28), Donovan Mitchell (29), Pascal Siakam (31), Jamal Murray (28), Michael Porter Jr (27), Jaylen Brown (29), Ja Morant (26), Shai Gilgeous-Alexander (27)
Future NBA Players: Emoni Bates (21), Jalen Green (23), Ziaire Williams (24), Killian Hayes (24), Onyeka Okongwu (24), Terrence Clarke (24), Jalen Suggs (24)
*ages in parentheses are age on November 1, 2025
---
10. Chet Holmgren (23)
Age today: 18 | 2025-2026 should be his 4th season
There's going to be someone in the top 10 in 5 years who is not in the NBA right now, and my first bet (spoiler, I'm making two) is on Chet.
Chet will likely be drafted in 2022, but his highlights look really good to me. He's a 7-footer who can handle the ball and shoot pretty well from deep. His 7'6 wingspan makes makes him a lethal shot blocker. He has the potential to be special.
9. Trae Young (27)
Age today: 22 | 2025-2026 will be his 8th season
In his second year in the NBA, Trae Young averaged nearly 30 PPG. The goal is to become his generation's Steph Curry. That's asking a lot of him, and the comparison will never fully go away due to his style of play, but it's not impossible.
He's a high usage player, and numbers get inflated because of that, but he's shown he can be an offensive engine. He'll be getting buckets in bunches for years to come.
8. Cade Cunningham (24)
Age today: 19 | 2025-2026 should be his 5th season
Cade is my second bet of someone not currently in the NBA who will be seen as a top 10 player by 2025.
He's the consensus top pick for 2021. He's tall for a PG (6'8 with a 7-foot wingspan!) with strong physical attributes.
I don't know much else about him, but all the smart people I know seem high on his potential, and that's good enough for me.
Read more about what makes Cade special here
7. Devin Booker (29)
Age today: 24 | 2025-2026 will be his 11th season
Booker has been asked to do A LOT for the Suns since a young age, but he seems to be putting it all together, as his numbers and efficiency have increased practically each season. He's putting those empty number allegations to rest.
The best way for Booker to earn his spot here will be to prove he can lead playoff caliber – and ideally championship contending – teams. If his play in The Bubble was not a fluke, he could be on his way to doing that.
6. Nikola Jokic (30)
Age today: 25 | 2025-2026 will be his 11th season
Jokic is so fun to watch. Gregg Popovich called him the reincarnation of Larry Bird this past summer. Sure, that's not exactly right, but the point is capturing the essence of what Big Honey does.
He's an extremely gifted offensive player that makes everyone around him better. We now have two postseasons worth of data to show he elevates his play in the postseason. I don't think he's stopping anytime soon either.
5. Zion Williamson (25)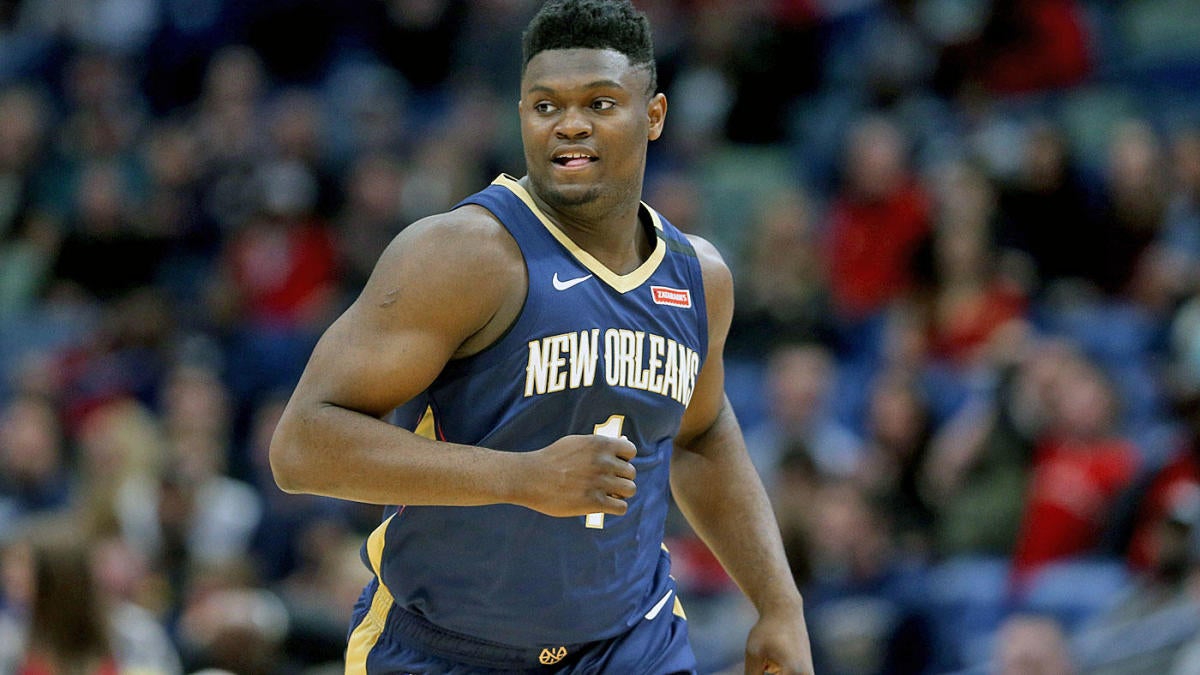 Age today: 26 | 2025-2026 will be his 7th season
Zion Williamson was considered a generational draft pick, and many consider him the future of the NBA. He did not suit up for his first game until January, but in 24 games this season he averaged 22.5 PPG in 27.8 MPG with a .616 TS% (very good!)
The skill is obviously there, he's a special player. The questions for Zion center around conditioning and health. New Orleans has brought him along very slowly (with good reason), but it's on him to get into and sustain top playing shape.
I think he will.
4. Anthony Davis (32)
Age today: 27 | 2025-2026 will be his 14th season
Anthony Davis is now an NBA champ, and could be positioned to own the NBA the next few years. He was fantastic Year 1 in LA with LeBron, and downright dominant in the postseason.
As LeBron (probably) declines over the next 5 years, Davis will be in his prime and on track to lead the Lakers on his own. We still have to see him be the top guy, but this past playoffs proved he's more than capable given the right circumstances.
3. Luka Doncic (26)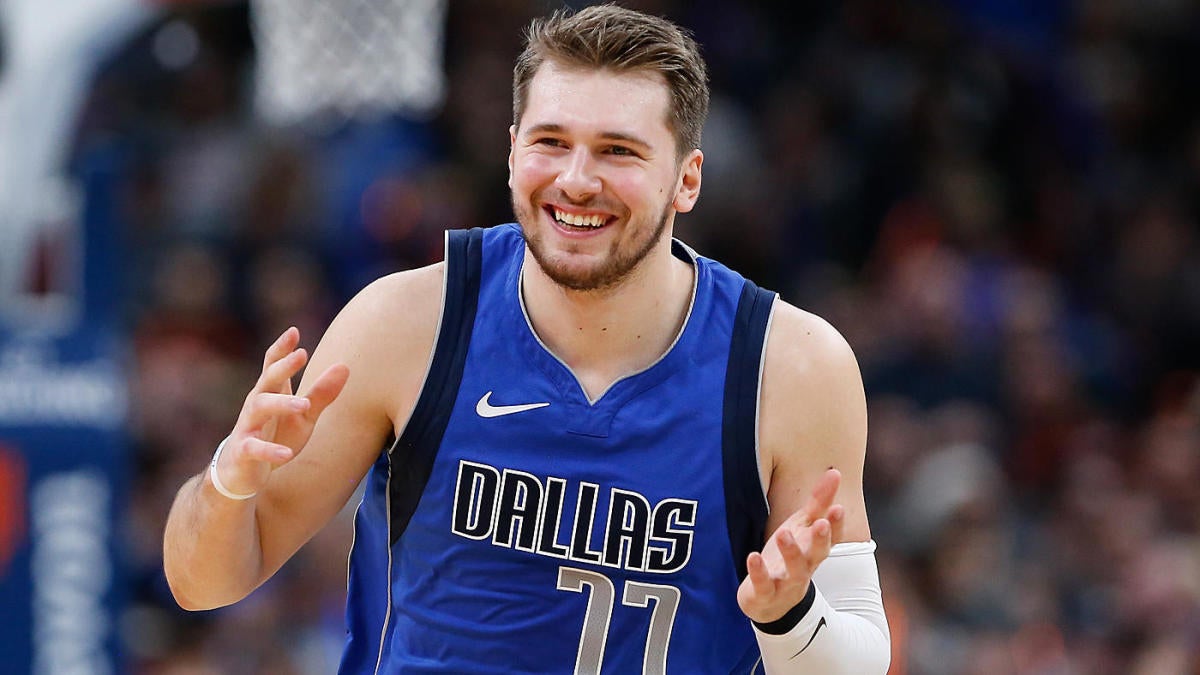 Age today: 21 | 2025-2026 will be his 8th season
Luka Doncic built off a spectacular rookie campaign and became one of the best players in the league in Year 2. For his efforts he was selected to the All-NBA First Team. The last player to make First Team within their first two seasons? Tim Duncan.
Doncic is posed to be the face of the NBA moving forward. He's got areas of his game he can improve, but it does not outweigh all the things he does right on a basketball court.
2. Jayson Tatum (27)
Age today: 22 | 2025-2026 will be his 9th season
Call it Celtics bias, but I have Tatum over Doncic. It's close, but Tatum is an elite two way wing who has not only made a jump to All-NBA player, but has performed well in the playoffs. Aren't those the type of players we view as the best of the best?
Halfway through this past season he decided he was a 27 PPG scorer. In the postseason he decided he was a 5 APG playmaker. His ability to improve as a season progresses is phenomenal. Why can't he be this decade's Kevin Durant? More consistency is needed, but Year 1 as the face of the Celtics was a huge success.
1. Giannis Antetokounmpo (30)
Age today: 26 | 2025-2026 will be his 13th season
At 26, Giannis has already won 2 MVPs, and this past season he won DPOY as well. He had one of the best individual seasons in league history with those accolades. He's a Hall of Famer already, and once he wins a title he'll be in the discussion for top 20 all-time.
He'll need to figure out how to win in the playoffs, but many greats had that problem at his age. He's a legendary talent, and I think the next 5 years are his chance to own an era of basketball.
---
Top image via Sports Illustrated
Follow Hold My Drink Sports on Twitter (@holdmysporttake) and Instagram (@holdmydrinksports)