It feels like the Celtics were playing competitive games just yesterday… well, maybe not YESTERDAY, but their last game of last season was Sunday, September 27.
For perspective, that was Week 3 of the NFL season. The NFL season is about to enter Week 15.
Yeah, not too long ago… yet some things have changed.
Who's on the team? Can they expect to get back to the Eastern Conference Finals (or further)? What does a full season during a pandemic look like?
Lots of questions, but I'll address those – and my expectations as a fan – below.
State of the Roster
Additions: Tristian Thompson (FA), Jeff Teague (FA), Aaron Nesmith (draft), Payton Pritchard (draft), Amile Jefferson (exhibit 10)
Subtractions: Gordon Hayward (FA – S&T), Brad Wanamaker (FA), Enes Kanter (trade), Vincent Poirier (trade)
---
The Celtics will return a roster similar to the team we saw in the postseason. Jayson Tatum, Jaylen Brown, Marcus Smart, Kemba Walker and Daniel Theis are back, as are Grant Williams, Robert Williams, Romeo Langford, Semi Ojeleye, Carsen Edwards, Javonte Green and Tacko Fall.
I say postseason, because last postseason the team was missing one key player for most of that run who will not be back: Gordon Hayward.
Hayward, 30, opted out of the final year of his contract to become a free agent. There were reports he wanted to become a Pacer, but that would have involved a sign-and-trade between the Pacers and Celtics due to Indy not having any cap space to sign him to his desired salary. All parties involved could not come to an understanding to facilitate the move – Myles Turner being seen as the stumbling block – and this led to Hayward signing with the Charlotte Hornets for 4 years, $120 million.
Boston was able to orchestrate a sign-and-trade with Charlotte, sending out Hayward in return for a traded player exception worth $28.5 million, a tantalizing roster building tool.
The Hayward topic has been covered endlessly, so I'll make my say brief: three parties were involved and each needed to agree. No S&T can happen if Hayward doesn't sign. No S&T can happen if Boston doesn't want what Indy is offering.
Could Danny Ainge's uncertainty to agree to what Indy was offering have allowed Hayward a chance to receive another offer? Yes. However, I'm inclined to believe Hayward was holding out for the best offer and Charlotte gave him that.
A lot of things had to go right, and you can't hold a gun to Danny's head and make him take Myles Turner if he doesn't want him and knows he can get Tristian Thompson instead.
Ultimately we can't make a true verdict until we see what happens with the TPE.
Exhale.
The team coming back is still quite talented, and again, the one we saw win two rounds in the playoffs.
I'm concerned about Kemba Walker's knee, and we know he'll miss a few weeks to start the season. If you're Boston, Kemba is a necessary piece you need for a playoff run. Even when his knee was shaky last postseason he still had a respectable performance. Load management will be key.
With Kemba missing time, Jayson Tatum, Jaylen Brown and Marcus Smart will be asked to do even more for this team.
This trio is accustomed to rising to the moment when injuries hit. Marcus Smart is still an imperfect offensive player, but he made positive strides last postseason filling the vacuum left behind by Hayward. Ditto to Jaylen Brown. And of course we know Jayson Tatum is an elite talent.
In addition to these three, Boston will need additional young players to rise to the occasion. Grant Williams should have an opportunity to receive more playing time. First round pick Aaron Nesmith should have chances out the gate to find a role. If he can stay healthy, Romeo Langford will have a chance too.
One thing I think is key for this group: continutiy.
Almost every offseason since Brad Stevens became head coach has seen a massive amount of roster turnover and role changes. A lot of the team returned between 2015-16 and 2016-17, but Al Horford was added. The team that was here in 2018-19 was almost identical to the one that went to Game 7 of the Eastern Conference Finals in 2018, but Kyrie Irving and Gordon Hayward came back and that changed the hierarchy of the team.
76% of the minutes played by members of the team last season will be back this season.
Hayward is gone, but it's something the team adjusted to in the playoffs. This is still Jayson Tatum's team. Kemba Walker knew he came here to ideally take a backseat to Tatum and Jaylen Brown. This is Jaylen's time to take the reigns as the second option. Tristian Thompson and Jeff Teague will fill the roles of Enes Kanter and Brad Wanamaker.
The hierarchy we saw last season is still intact, and relying on a 22-year-old and 24-year-old to continue to grow is not a bad strategy.
Health will make things tough, and the depth at wing is lighter than they might like, but we said going into the offseason there were too many young players on this team anyway, and now there's amble opportunity for them to shine.
Expectations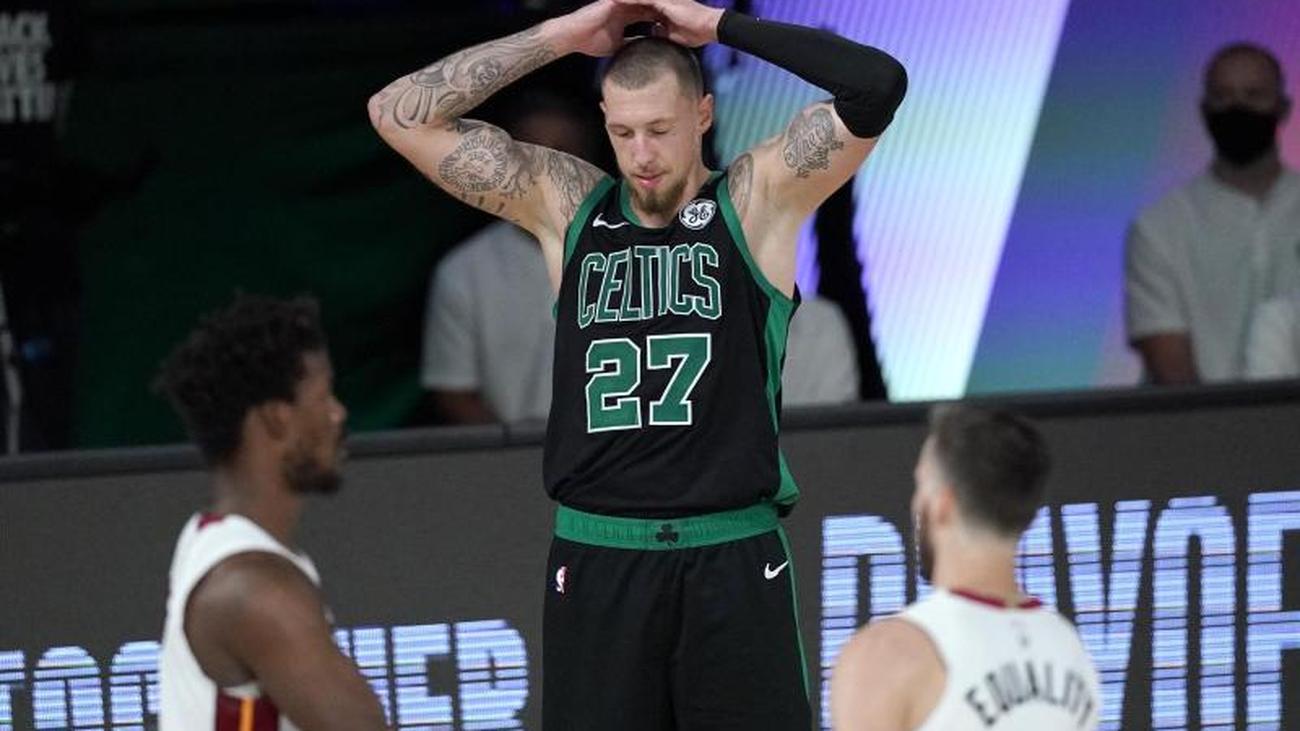 Many have screamed the Celtics got considerably worse this offseason, or they stepped back enough that other teams leaped in front of them.
I disagree.
Losing Hayward hurts the ceiling of the team, but we need to remember how special Jayson Tatum is. If he continues to solidify his status as a top 10 player and Jaylen Brown becomes an All-Star, that's a good position to be in to carry this team to where it needs to be.
Milwaukee got better with Jrue Holliday, but does he provide adequate shot creation in the playoffs to help Giannis in the moments we've seen where a wall was built around him and it brought the Bucks to a halt? They'll have the best record in the regular season, but this continues to be the biggest question mark.
We saw how many problems Miami can cause when things are clicking, but did they improve this offseason? They lost Jae Crowder and Derrick Jones but brought in Moe Harkless and Avery Bradley. They'll continue to be a headache, but they didn't get markedly better.
The Raptors lost Serge Ibaka and Marc Gasol but brought in Aron Baynes. Keeping Fred VanVleet was important. Another team that we know will cause headaches, but their supposed best player Pascal Siakam was shut down in the postseason by Jaylen Brown. As well coached as they are, what is the ceiling of this team when that can happen in the playoffs?
The 76ers got better. Doc Rivers is an upgrade over Brett Brown, but the biggest upgrade was getting Daryl Morey. Getting rid of Horford's contract, adding Danny Green and Seth Curry, and drafting Tyrese Maxey were all good moves. It was a solid offseason. Philly finally has shooting around Simmons and Embiid we haven't really seen since 2017-18. I still worry about the shot creation for this group, but they're giving Simmons and Embiid a chance.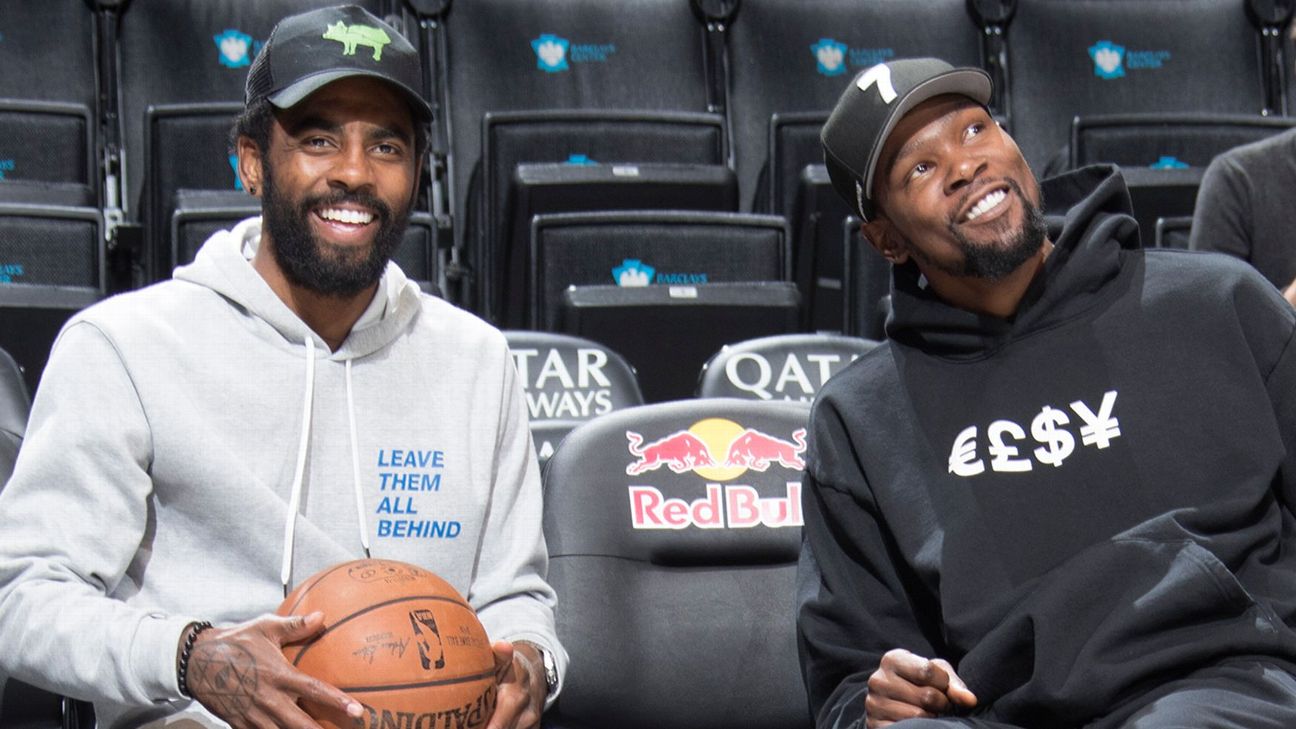 The Nets got better as Kevin Durant and Kyrie Irving are back and healthy. Will KD be the KD of old? Recovering from an Achilles injury is not easy, and there's not many examples of players finding their former peak. One example might be Breanna Stewart in the WNBA, who took a slight step back, but was still an elite player. Michael Prada wrote about this in-depth (read it!), but long story short: if KD can be 85% of the old KD, that's still a really good player. Remains to be seen if he and Kyrie can be enough, but it's solid on paper.
Those are the teams Boston will have to worry about.
I think the Bucks are the clear cut best team in the East with obvious flaws that can be exposed in the playoffs.
After that, there's a tier of teams that include Boston, Brooklyn, Miami, Philly and Toronto. The Nets probably have the highest ceiling of the group, but otherwise everyone is on even footing. Yes Boston is there, Tatum and Brown keep you there.
They'll make the second round as always at minimum. There's no one team clearly in their way. Milwaukee is the only team I would fear in a playoff series, but Boston has the talent to beat anyone else in the East if they play to the best of their ability…. unless someone adds James Harden and changes the calculus (see: Brooklyn or Philly).
What I'm Looking Forward To as a Fan
Even if Hayward isn't back and the team didn't draft Maxey or Desmond Bane or Malachi Flynn, there's still reason for hope (I promise).
Jayson Tatum!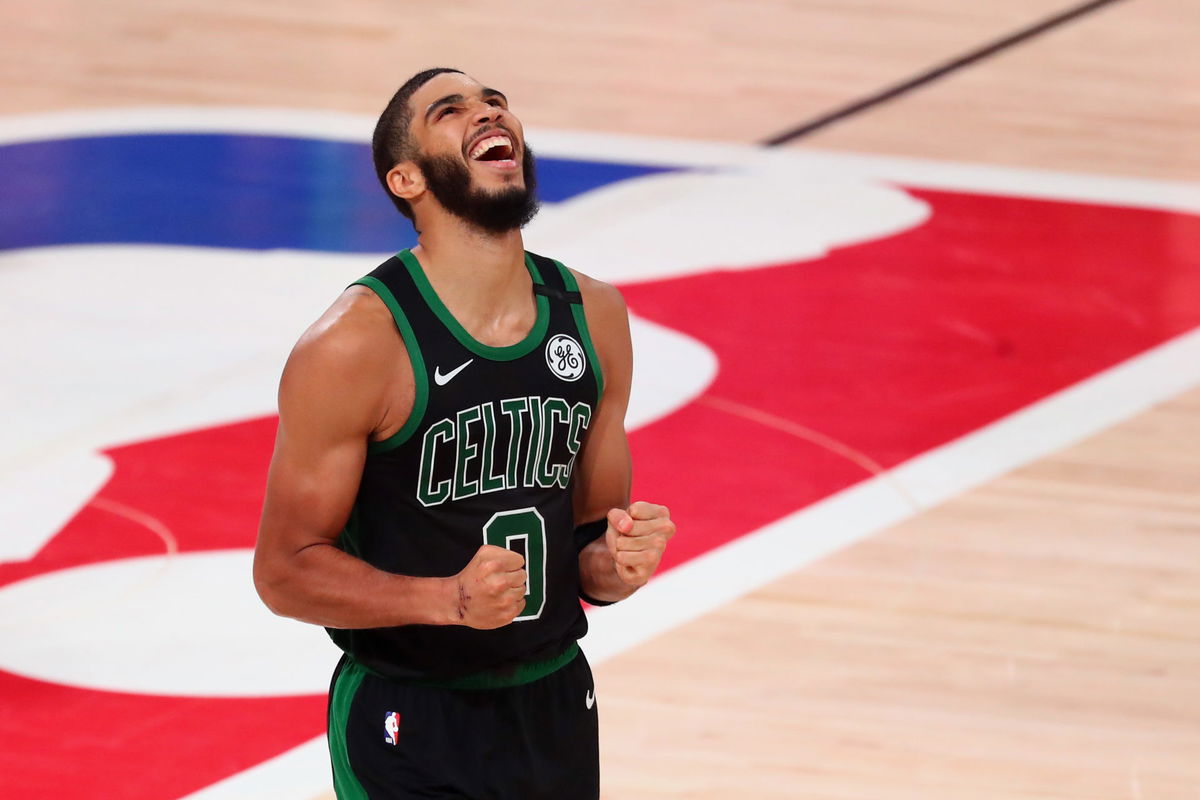 We've barely talked about Jayson Tatum!
Celtics fans, do you understand how good Tatum is!? He made an All-NBA Team at 22! Of all players to make an All-NBA Team in the modern NBA, he's one of 22 players to make their first one before turning 23 and before their 4th season in the NBA. The other 21 players are very good (see here)!
Oh yeah, and he signed a mega contract extension last month, keeping him in Boston through the 2024-2025 season (player option for 2025-2026). That's awesome!
We just saw Tatum put up 25.7 PPG, 10.0 RPG, and 5.0 APG on a .434/.373/.813 split in the postseason. He had an 21.3 AST% in the playoffs, a pretty big jump from his career high of 14.5% in the regular season. He did this against three teams with top 11 defensive ratings (but Philly was missing Ben Simmons, so they weren't the same). He's gonna have a chance to carry an even bigger offensive load this season, and limited samples tell us he's up to the task.
He had some troubles during closing moments against Miami, but he's so young! That doesn't mean he'll never be able to get there. He's such a gifted player who has shown he can get better and better seemingly by the week. We've seen legends of the game struggle in the playoffs before overcoming their demons. Literally nothing tells us Tatum is an exception.
I cannot wait to watch him this year.
Jaylen Brown!
Speaking of young wings, don't forget Jaylen!
Jaylen signed an extension before last season that many thought was an overpay, but has become a steal. He's making less than Gordon Hayward, that's good to me!
Jaylen showed the pre-All Star break version of himself in 2018-19 was a fluke. He came back last season and was a fringe All-Star. He became a mid-range maestro, and his three point shot was back.
He received a lot of heat during the middle of the Raptors series, but after Game 4, the final 9 games of the playoffs he averaged 24.2 PPG while shooting .524/.410/.778. The off-ball defense is still a concern, but remember he shut down Pascal Siakam completely; he's not a complete liability on that end.
He still needs to prove he can be a shot creator who can handle the ball, and this season with Kemba Walker on the sidelines for a bit will give him a chance to get there. He should be an All-Star level player this season.
Youth Movement
The Celtics got a lot of flack for their draft picks (Aaron Nesmith and Payton Prtichard), more due to who they left on the board, but we still need to see them play.
Nesmith was a helluva three point shooter in college. It is completely unrealistic to ask him to shoot 52% from 3 in the pros, but if he can reach 40% and become… maybe the Celtics version of Duncan Robinson, that would be extremely valuable.
Pritchard is old for a draft pick in today's NBA at 22, but he was the Bob Cousy Award winner last season. He fills the stereotype for Boston as a short guard who they'll have to work around on defense (Danny has a type), but I'd like to see him play before making any verdict. Maybe he sucks, but I'm giving him a chance.
This season will be Year 2 for Grant Williams, and I for one am quite excited. He is the ideal swiss army knife type of player, and he was playing key minutes in the postseason against Toronto as a rookie. He's not gonna get you 18-20 PPG but that doesn't mean he can't be extremely effective. Ideally he's Boston's own PJ Tucker, and a bigger version of Marcus Smart. I think he's gonna thrive in a bigger role this season.
Another talented young player by the name of Williams the Celtics have drafted (but in 2018): Timelord. Williams was seen as a top 5 level talent in 2018, a lottery pick for sure, but he fell to Boston at 27. Health has been his main issue, but when he plays he's been an offensive juggernaut. Against Toronto and Miami he was 22-for-26 (.846%) from the field (you read that right). He can get lost on defense, but he's such an x-factor on offense, and if he can stay on the court this season, he's a HUGE wild card for this team. They can't keep hedging on his potential forever, but this season is his chance to shine.
Similar to Timelord, Romeo Langford was seen as a top talent that had some issues leading to a fall in the draft. He might miss most of the first half of the season due to a wrist injury. I really want to see this guy play, he oozes potential too.
Boston is an extremely young team, even if we've become used to seeing them in the playoffs. Jeff Teague is the only player on the team that's been in the NBA more than 10 seasons. Teague, Tristian Thompson, Kemba Walker and Marcus Smart are the only players on the team that entered the NBA prior to 2015-16. That has to count for something, right?
Final Thoughts on a Pandemic Season
Right now we know the Celtics will play 38 games between December 23 and March 4.
After that, they'll have about a week off, then play the remainder of their 34 games (of which we have no schedule for).
We're still in uncharted waters due to the pandemic. Teams will be back playing in their home arenas and traveling around the country. The Raptors will be playing in Tampa Bay this season due to travel not being able to take place between Canada and the United States.
The NBA plans to conduct rapid testing and have players and their immediate household members isolate as much as possible from the general public. There's still many members of an organization involved. Referees still have to travel commercially. There's hotels to think about. A lot has to be considered.
This is no bubble.
This is the world the NFL and MLB have maneuvered around, and like those leagues the NBA is expecting positive COVID tests during the season. The logistics won't be easy, but this is the bet the NBA is making.
We're in the worst of the pandemic and the vaccine(s) won't save us from a dark winter. Ideally it makes things a bit more normal by the spring and summer, maybe enough so the league won't have to worry too much about the remainder of the season and playoffs.
Basketball wise, as a Celtics fan, there's still reason for hope. You have a special talent in Jayson Tatum, another awesome player in Jaylen Brown, don't forget the warrior that is Marcus Smart (the KING of Winning Plays). This is their time to shine, and maybe Kemba will be healthy enough to lend a helping hand as the season goes on, and young players like the Williams bros (not actually brothers) make a jump. I personally can't wait to see Tristian Thompson suit up in green.
Don't get worried if it doesn't look good during the preseason. This is still a team that got carried to the ECF by a young trio that's back next season. You're allowed to be happy about that, I promise.
GET READY, BASKETBALL IS HERE!
---
Follow Hold My Drink Sports on Twitter (@holdmysporttake) and Twitter (@holdmydrinksports)