With 2 games remaining in the 2020 season, the New England Patriots have some clarity they aren't quite used to: they have officially been eliminated from playoff contention.
Their Week 16 game against Buffalo will be the first game in the regular season where the Patriots are out of playoff contention since 2000, which was Bill Belichick's first year as head coach. In their first season without Tom Brady as the entrenched starting QB since the 2000 season, it's clear things are in flux.
No, the Patriots did not keep on churning 12-win seasons without Tom, but does that mean the future has to be grim? Does that mean we have an answer to the Brady vs. Belichick debate? Does that mean the Patriots should hand the keys over to someone not named Bill Belichick to shepherd the next chapter of Patriots football?
No, to all accounts (and there shouldn't be a debate for an equal partnership).
As frustrating as this season has been, I'm gonna tell you why I'm hopeful for the future of Patriots football, and why Bill Belichick should be trusted to build the team back up.
Lessons from Andy Reid
Wait, isn't this about Bill Belichick and the Patriots?
Why are we talking about Andy Reid, the current head coach of the Kansas City Chiefs?
Allow me to explain.
Andy Reid was the head coach of the Philadelphia Eagles for 14 seasons (1999-2012). In his final 12 seasons with the Eagles, he was effectively the general manager of the team, as he had the final say on personnel decisions. In 14 seasons with the Eagles, the team had a record of 130-93-1 (.583). His teams made the playoffs 9 times, advancing to the NFC Championship Game 5 times (2001-2004, 2008), and appeared in the Super Bowl once (2004).
During the 12 drafts Reid had the title of executive VP of football operations, the Eagles drafted 13 players who went on to be selected to an All-Pro team (this included undrafted free agents), while 19 players he coached went to the Pro Bowl.
Despite never having won a Super Bowl, it was about as successful of an era as you can ask for. However, after the 2012 season ownership decided it was time to move on after the team had regressed in 2011 and 2012.
Was this the end for Andy Reid? Nope.
Reid was hired pretty quickly by the Kansas City Chiefs, a team that had not won a playoff game since 1993 and was coming off a 2-win season.
They entrusted the 54-year-old Reid to rebuild the organization, and gave him final say on roster decisions in addition to his duties as head coach (similar to his time in Philadelphia).
Reid is now in his 8th season with the Chiefs, and has arguably already accomplished more than he did in Philadelphia.
He's gone 90-36 (.714), and will make the playoffs for the 7th time in 8 seasons this year. The Chiefs have gone to back-to-back conference championships games, and won the Super Bowl in 2019.
Since coming to Kansas City, he has drafted 6 players who have gone on to make an All-Pro team, including his best draft choice ever: Patrick Mahomes.
Was Philly wrong to fire Andy Reid? Sometimes it's best for each side to move on, and Philly has won a Super Bowl since Reid has been gone, but I'm sure most Eagles fans would tell you Kansas City is in much better shape moving forward than their team is, and a lot of that is due to the work done by Reid.
Connecting it to Bill Belichick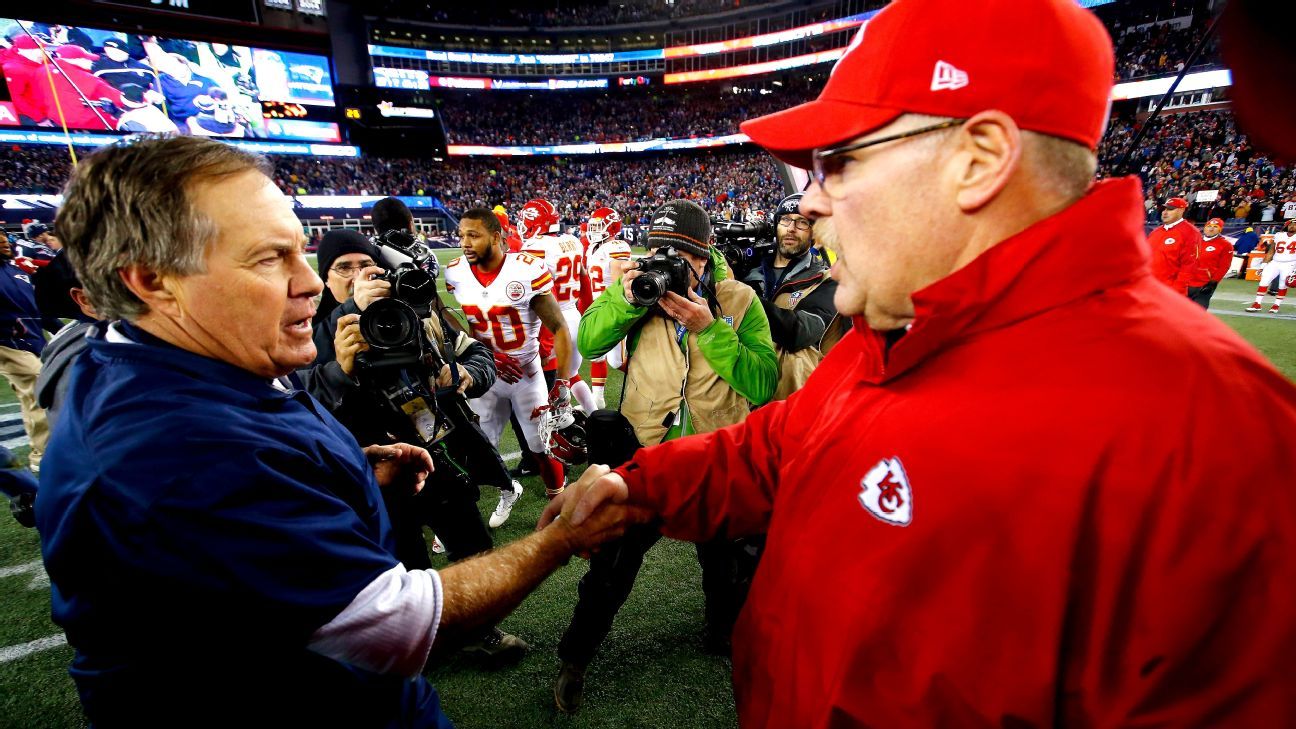 What does this all have to do with Bill Belichick?
Like Reid, Belichick has the final say on all personnel decisions.
Like Reid, Belichick has shown his ability over a long period of time to build successful teams, including via the draft.
Listen closely here: since becoming the head coach of the Patriots in 2000 and getting control of the roster, the Patriots have drafted (this includes undrafted free agents) more players who went on to make an All-Pro team than any other organization in the NFL. Belichick has brought in 21 such players (for comparison, Reid has brought in 19 between his time in Philly and KC).
All-Pro Players drafted by New England since 2000

Tom Brady – Richard Seymour – Matt Light – Ty Warren – Asante Samuel – Dan Koppen – Vince Wilfork – Logan Mankins – Stephen Gostkowski – Jerod Mayo – Matthew Slater – Sebastian Vollmer – Devin McCourty – Rob Gronkowski – Marcus Cannon – Chandler Jones – Dont'a Hightower – Nate Ebner – Jamie Collins – Malcolm Butler* – Joe Thuney
He can build the foundation necessary for success (in addition to coaching those players up), he has proven that for nearly two decades.
If anyone has earned the chance to see through a rebuilding phase, it's Belichick (contrary to what Gary Tanguay says). His resume speaks for itself.
What about Tom Brady?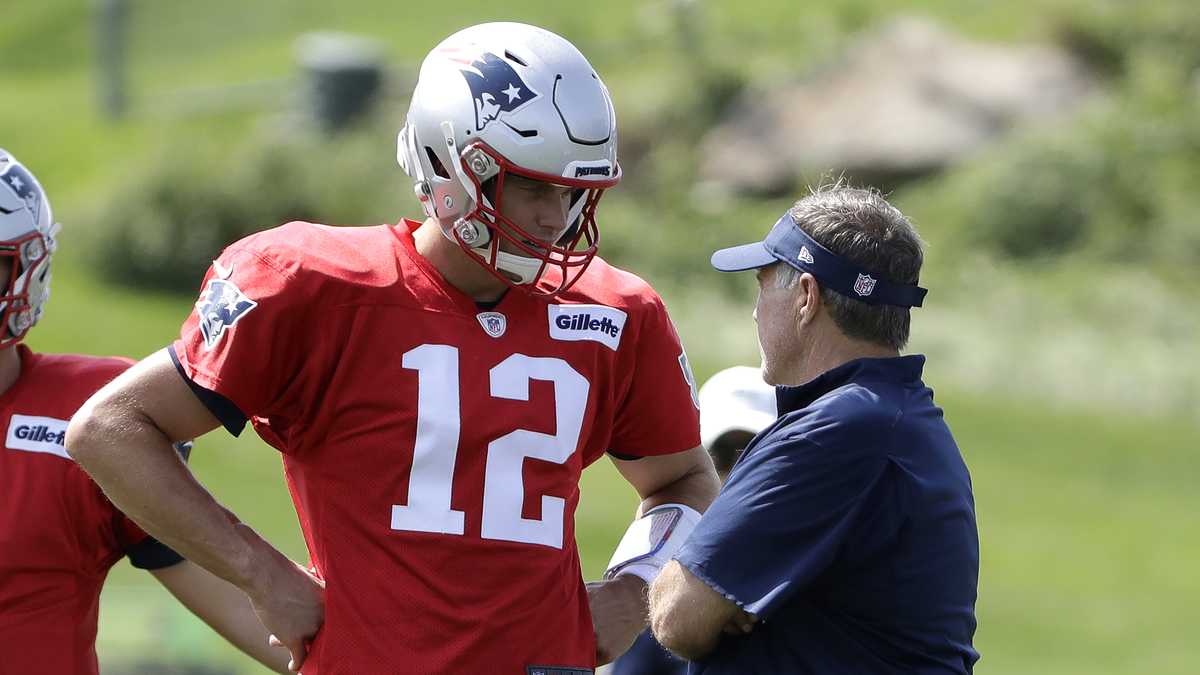 I can hear it now, you're gonna point out that Bill has never won without Tom Brady. What exactly does that mean though? Are you gonna hold his 5 seasons in Cleveland in the 1990s against him now, or two singular seasons (2000 and 2020) two decades apart while not acknowledging he helped build the 19 seasons in between them?
You need to find a QB to have any shot at success in the NFL, that's undeniable. Bill Walsh didn't do anything before he found Joe Montana and no one questions his legacy.
Lets circle back to Andy Reid again.
During his time in Philadelphia, he had Donovan McNabb for 11 seasons (1999-2009). This is who Reid built his teams around. McNabb had a record of 92-49-1 (.651) as an Eagle, and went 9-7 in the postseason (5 trips to the NFC Championship Game and one Super Bowl appearance). How did Reid's Eagles do in games not started by McNabb? They had a record of 38-44 (.463), and went 1-2 in the postseason.
Belichick's record in New England without Brady is quite similar to Reid's record without McNabb in Philly. Without Brady starting, Belichick and the Patriots have gone 24-27 (.471), with no playoff appearances.
Not finding the successor to – or an adequate bridge from – Donovan McNabb led to Andy Reid being fired. We have proven that decision was probably the wrong one given what Reid went on to build in Kansas City. Do you want to make the same mistake if you're the Patriots and see Belichick build one more dynasty elsewhere? I don't.
What about Bill's Age
When Reid went to Kansas City, he was 54 years old. Right now, Bill Belichick is 68 years old. It's not wise to think he'll be here for another 10 years, and Bill will tell you it shouldn't take 10 years to build a contender. It'll take a few seasons (maybe 2-3) to start seeing if the team can be that, and there's no evidence saying Belichick isn't up for that.
Well, there used to be.
He said in the past he didn't want to coach into his 70s like Marv Levy, but last year he backtracked on that thought:
If we wants to get to 70 and still be coaching, that means at least one more season, then another to actually be doing it, so ideally that gets you through the 2022 season.
Again, why not? Bill has an impeccable roster-building resume and played a crucial role in building one of the best dynasties in the history of sports. Let him see this through.
Getting to Work
Enough about why you can and should trust Bill, here's what New England will have to work with this offseason.
Draft Picks
The Patriots are set to have nine (9) draft picks in the 2021 NFL Draft. This includes a pick in the first, second and third rounds (third round pick is compensatory), three (3) picks in the forth round (two of which are compensatory), two (2) sixth round picks, and a seventh round pick.
Their first round pick is currently slated at 15th overall, and should end up in the mid-teens depending on how the team finishes the 2020 season.
Salary Cap Space
As of July, the NFL projects a salary cap of $175 million for 2021 (a decrease of over $20 million from 2020 due to the pandemic).
Spotrac and Over The Cap currently project the Patriots to have $69 million and $88 million in cap space this upcoming offseason respectively, with the ability to create more with the restructuring of contracts and cutting certain players.
New England should have one of the highest cap space totals in the league (Over The Cap predicted in May it should be the second most, Spotrac says it is currently the third most), which will be further advantageous as other teams have to work around getting under the salary cap due to the decrease in the cap due to the times (the NFL is a hard cap league, you cannot be over what the salary cap is set at). Spotrac currently shows 10 teams set to be over the cap in 2021, but some will have an easier time than others getting under.
Patriots set to be Free Agents
All that cap space is very useful, but some will have to be allocated to bringing back players currently on the team.
21 Patriots are set to be free agents in 2021. Not all will (or should) come back, but some will be harder to replace than others.
Key free agents include: Joe Thuney, James White, J.C. Jackson, Jason McCourty, David Andrews, Rex Burkhead, Lawrence Guy, Adam Butler, Justin Bethel, Nick Folk and Cam Newton.
Foundational Pieces Already Here
Believe it or not, the Patriots have some things going right for them.
The team has arguably the best punter in the NFL in Jake Bailey, one of their three Pro Bowlers this season. Special teams isn't sexy, but it is vital to the Patriots operation (see: Matthew Slater).
As ugly as the defense has seemed the past two weeks in stopping the running game, New England has still allowed the 7th least amount of points and 11th lowest amount of yards in the NFL. Yes, the run defense is bad, one of the worst in the NFL, but they still have a really good secondary and as a whole cause a good amount of turnovers.
They still have Stephon Gilmore and Devin McCourty, and should get back Dont'a Hightower and Patrick Chung next season. Jonathan Jones is signed. J.C. Jackson will be a free agent, but New England would be wise to bring him back. Kyle Dugger looks legit, while Josh Uche and Afernee Jennings look promising. When he gets snaps, Chase Winovich looks like a good pass rusher.
On offense… hahaha, stay with me!
The Patriots always build a good offensive line, and the latest example is Michael Onwenu, who should be a staple on the unit for years to come. Shaq Mason was a little rocky at times this season, but is still solid and is signed through 2023. Joe Thuney is probably gone, but if David Andrews is re-signed that would be great for the unit.
Damien Harris has looked great this season, averaging over 69 yards per game and 5 yards per carry. Jakobi Meyers didn't get a lot of playing time the first 5 games of the season, but since then he has 48 receptions for 609 yards. He's not a number 1 receiver, but can be part of the solution in the passing game as a complimentary option.
Priorities
This is where the Patriots will need to focus their team-building efforts this offseason.
Pass-Catchers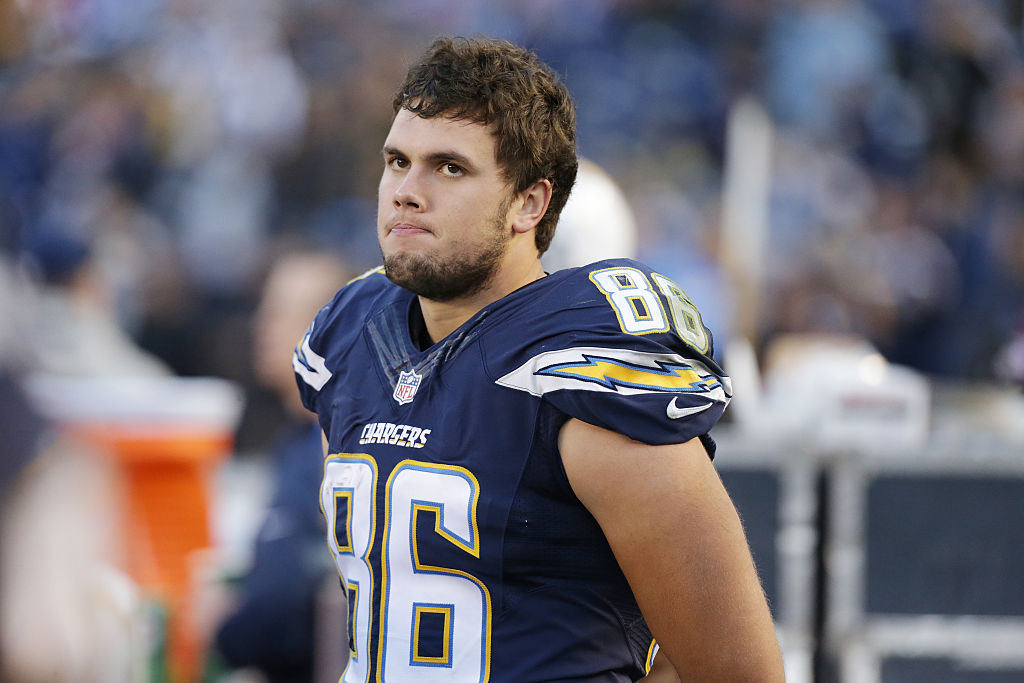 People get annoyed by talk of "weapons" and having a top-notch receiver, but it cannot be denied anymore how thin the Patriots are in the passing game due to their lack of adequate pass-catchers. Troy Aikman recently said the Patriots main receivers are probably playing a spot ahead of where they ideally should be, and he's right. Meyers, Damiere Byrd and maybe even N'Keal Harry would all be in a better spot with a legitimate top option on the team.
At TE there is simply no help. It's not easy moving on from Rob Gronkowski, but the past 2 seasons the team has almost eliminated the TE from the passing game. Ryan Izzo has been the main option during that time, and in two seasons he has 19 receptions for 313 yards and 1 TD. That's not gonna cut it.
I'm not asking for prime Moss or Gronk, but there needs to be better options.
Front Seven
The Patriots need to address their weakness in stopping the run, and that starts with the front seven.
I won't admit to be an expert in this area, but to me this means more versatile defensive lineman and linebackers. At linebacker, help could come with the further development of Uche and Jennings, as well as the return of Dont'a Hightower. Finding interior defensive linemen will be key.
Quarterback
I touched on this a bit early through a long term lens, but the next chapter of Patriots football cannot truly begin until the quarterback position is solved.
Cam Newton would greatly benefit from more resources on offense and a full offseason for the team to build an offense around his skillset… but should they bring him back? Newton is a bridge to the next quarterback, we know this, but did he do enough this season to have faith in his ability?
Newton has had a lot going against him this season, from signing in late June to getting COVID. The options on offense have not been much better. Still, he has only thrown 5 touchdowns this season, and has 10 interceptions. He has 11 rushing touchdowns and 6 fumbles. Overall, that's a touchdown/turnover ratio of 1:1.
Brady had trouble last season as the season progressed and the offensive line and receivers dwindled around him, but he protected the ball better and found ways to score (but 24 passing TDs was his lowest in a full season since 2006).
Cam was a good bet when he signed for as little as he did, but is he worth a bigger investment? As much as I like him – and his leadership has truly been a positive with this group – I'm not certain. Given the options we had, he was a good choice, but with more avenues available this offseason I would not be opposed to seeing what else is out there for a bridge option.
A long term option is still needed. Does the answer at QB present itself this offseason?
With the Jets likely to have a top 2 pick with premier QBs available, would you trade a fourth round pick for Sam Darnold on the hope he would be better off ANYWHERE else? Perhaps.
Would you explore a deal for Carson Wentz, who was once an MVP candidate but seems to have fallen off a cliff? Eh.
Jimmy G anyone?? We'll never hear the end of that, will we?
There's still the draft. You won't be in position to get Trevor Lawrence, and with one of Zach Wilson or Justin Fields going second overall, you'd need to trade into the top 5 to get the one that doesn't. Trey Lance will probably go in the 6-10 range, which would involve a smaller but still significant trade package. Or you could draft someone like Kyle Trask or Mac Jones, but the middle of the first round might be early for that.
Andy Reid will tell you if you find the right guy and you have to trade up, you make that trade. In 2017 he moved from the 27th pick to 10th and picked Patrick Mahomes. If the Patriots find someone worthy of that investment, you make the move, but it is a franchise-defining decision. It can lead to another decade of success, or a firing, but you'll have to find the guy eventually.
Conclusion
The Patriots won't be making the playoffs for the first time since 2008, and the fourth time since Bill Belichick became the head coach of the team.
The partnership between Belichick and Tom Brady was about as successful as you could ever dream of, as the team won the division 17 times, made the conference championship game 13 times, the Super Bowl 9 times, and won the Super Bowl 6 times between 2001 and 2019.
Brady is gone, and it is up to Bill Belichick to oversee the next chapter of Patriots football. He has proven more than worthy of building and coaching championship teams, but he will need to find the next quarterback to build around.
When Brady departed New England, the team had little cap space and internal options to adequately replace him and keep on winning as normal. They are 6-8 right now, but found themselves with chances to beat Seattle, Denver, Buffalo and Houston on the last possession of those games this season but didn't. The margin of error is thin in the NFL, and I don't think the Patriots are far from getting back to the playoffs at minimum, and winning those types of games – something the Patriots did for 20 years with Brady – is what it will take.
They will have a ton of cap space this offseason and draft resources to bolster the team. Maybe they move on from Newton or maybe more help allows him to thrive. Regardless, they need someone at the other end of the bridge, as the answer is not Jarrett Stidham. Maybe the answer is in this draft, but swings must be made.
It's hard winning in the NFL without the right QB, and even with a star it's hard building a dynasty. Ask Drew Brees, who has made and won the Super Bowl once in New Orleans since arriving in 2006. Ask Aaron Rodgers, who has made and won the Super Bowl once since becoming the starter in 2008. Ask Peyton Manning, who made the Super Bowl twice (one win) in 13 seasons as the starter in Indianapolis.
Everyone is always looking for the right QB, and it's the Patriots turn to look again, but no coach or roster builder has proven more apt at building successful teams around their QB year-after-year than Bill Belichick. If anyone is to be trusted to find the next QB and make the most out of it, it is Bill Belichick.
That's why I have faith as a Patriots fan.
---
Top image via Chowder and Champions
Follow Hold My Drink Sports on Twitter (@holdmysporttake) and Instagram (@holdmydrinksports)