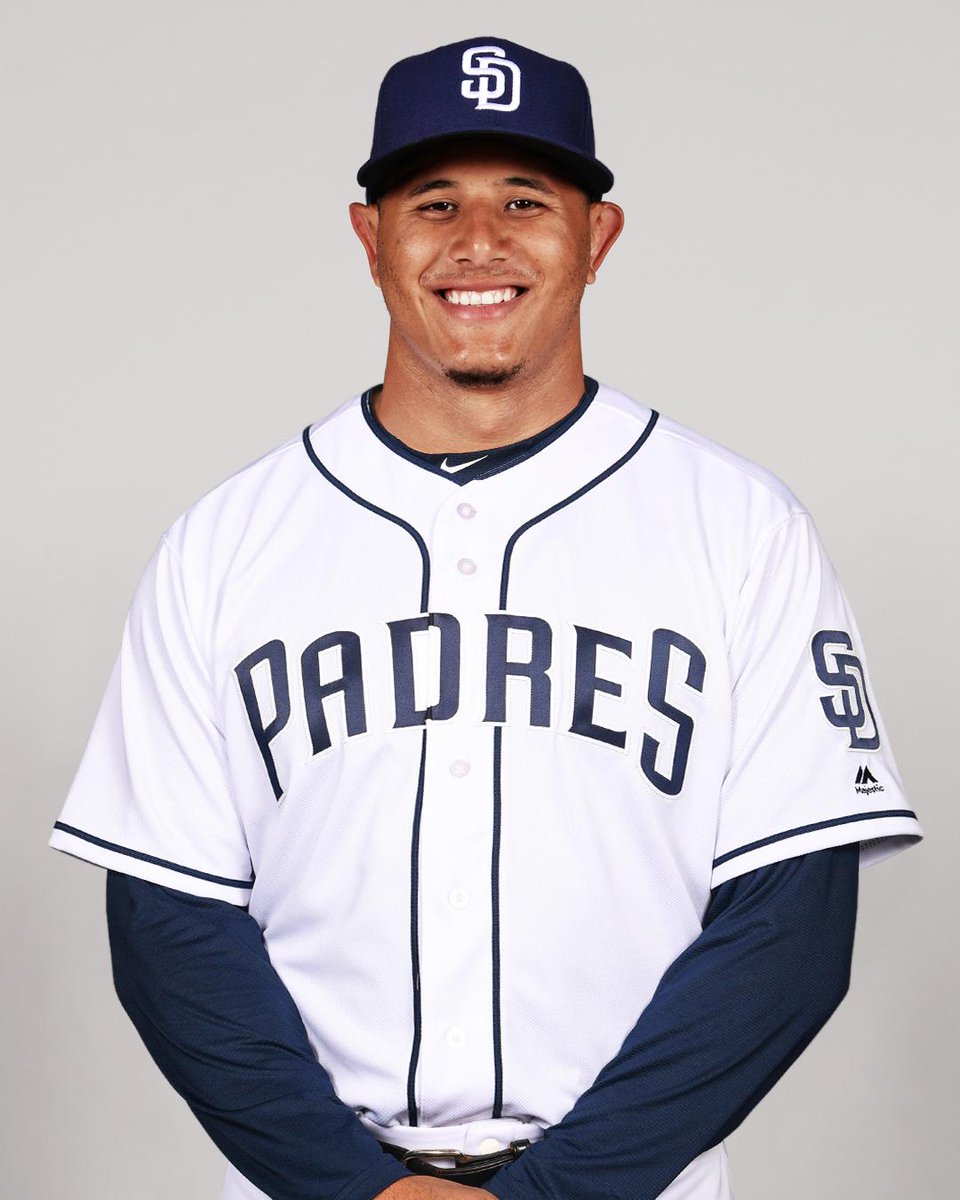 Manny freaking Machado.
In my junior year U.S. History class, my teacher asked the class what the strongest union in country was.
He suddenly looked over at me; "NIIIICK!?" he asked.
I knew it was sports related (and he knew I knew that), but this was the around the time the NBA had cashed in on a lucrative TV deal that was about to drown everyone in money (see: Timofey Mozgov), so my mind was swayed.
"Basektball…" I said.
He was kind of angry (or sad) I got it wrong; the answer was baseball.
Let me tell you, the MLBPA has this figured out. Yeah, for a lot of the winter it was starting to look like collusion could be at play, some of the younger guys in the league are taking team-friendly deals so they can cash in now as opposed to waiting out a possible labor dispute, but Manny Machado might as well have signed a piece of paper that said "false alarm."
He's getting paid a LOT, and for a LONG TIME.
The Deal
Reports state that Manny Machado will sign with the San Diego Padres for 10 years and $300 million (a nice, round $30 million per year), going down as the largest contract for a free agent in the history of sports in the U.S. (until Bryce Harper signs that is).
Throughout this prolonged process, it was said that Machado's market was around the low $200 million range over 7-8 years, peaking at $240 million over 8 years (reportedly from San Diego); no one had reported he was sniffing 10 years, and it did not seem like he would hit $300 million. Some blamed his antics during the playoffs last season, some blamed the market itself, but when push came to shove, the invisible hand made Manny Machado a very rich man.
At the 11th hour, the Padres decided to add an additional two years ($30 million per year) to get Machado signed, sealed, and delivered to San Diego.
Were they bidding against themselves? No, apparently not.
Reports are now coming out that the final offer from the White Sox – who I thought would ultimately end up making the best offer – was 8 years and $250 million ($31.25 million per year), with two vesting options worth $35 million each for years 9 and 10; the value of that contract, were Machado to meet the criteria of each vesting option, would be $320 million. As we saw with Hanley Ramírez this season, vesting options are not guaranteed, and maybe Machado wanted that guarantee he would get $300 million
Nevertheless, it looks like he was going to be making what he wanted all from the start.
Baseball Contracts Reign Supreme
Manny Machado just reset the market with his contract, and with Bryce Harper still a free agent, Nolan Arenado set to become a free agent after this season, and Mookie Betts and Mike Trout set to become free agents after the 2020 season, we could see a deal worth even more than what he just got.
What sets the MLB apart from other leagues in the United States?
The MLB has no salary cap, which means anyone could be paid as much as possible, but there is a luxury tax, which serves as a de facto cap for teams; in recent years, the penalties for exceeding the luxury tax have stiffened, giving clubs an incentive not to go over. The luxury tax this year is $206 million.
There is no salary floor in the MLB, so teams can also pay players as little as they want (Tampa and Oakland always get close to this). Regardless, if you took $206 million and divided it across the 25-man roster, teams could technically pay $8.24 million per player on their active rosters (I know there's the 40 man roster, but stay with me here).
The salary cap in the NBA this season is $101.9 million; teams must have a minimum of 14 players on their team during the season (they can dip to 13 in the instance of a trade, but have to sign a 14th player within a certain window of time). Dividing the $101.9 million cap to 14 players gets you $7.28 million per player. Teams can go over the cap due to having a player's Larry Bird Rights.
The salary cap in the NHL this season is $79.5 million, and NHL teams must have at least 20 players on their team (no more than 23), and two must be goalies. If you divide $79.5 million across a 20-player roster, each player would earn $3.975 million.
The NFL had a salary cap of $177.2 million in 2018; teams must have a 53-man roster (46 active for each game), as well as a 5-player practice squad; taking out the minimum amount those practice squad players can earn in a season, that brings down the cap to $176.554 million. If you divide that sum for the remaining 53 players, each would earn $3.33 million.
If you made it through that exercise, congratulations. MLB teams that are willing to spend are allowed to do so, and baseball players enjoy some luxuries other players in different leagues do not.
All contracts are guaranteed
No maximum contracts
No salary cap
Manny Machado will make every cent of his $300 million contract. As we know, most NFL players' contracts are not guaranteed, and contracts are built to benefit the team; after a certain point, the player can be cut, and not paid the full value of their contract.
The NBA does have partially guaranteed contracts, but for most players, they are entitled to what they signed for (unless there is a buyout agreement). The problem is there is a limit to what they can earn. There are different versions of contracts, but on the open market (free agency), the most a player can earn is 35% of a team's salary cap (which equaled a starting salary of $35.665 million in 2018-2019). LeBron James is worth much more than the contract he signed with the Los Angeles Lakers last summer (4 years, $153 million), but he was limited to how much he could sign for (for the amount of years he has been in the league, he can earn a contract worth 35% of the Lakers salary cap), as well as for how long (a player signing with a new team cannot sign a contract longer than 4 seasons; a player re-signing with a team cannot sign a contract longer than 5 seasons). Players can hit the market quicker, meaning they can go back and get top dollar sooner, but the market is constrained, which might help players like Otto Porter, but will hurt players like Kevin Durant. Also, the player has to be at a certain level to earn that contract (unless your Chandler Parsons).
The best of the best in the NHL do tend to sign very long contracts (see: Sidney Crosby), and the contracts are guaranteed (unless in the case of a buyout). However, as we saw above, there is a salary cap in the NHL below $80 million (by far the worst of the four major sports leagues). The largest contract in the history of the NHL in terms of total value was signed in 2008 by Alexander Ovechkin; it was for 13 years and $124 million. NHL contracts can no longer exceed 8 years.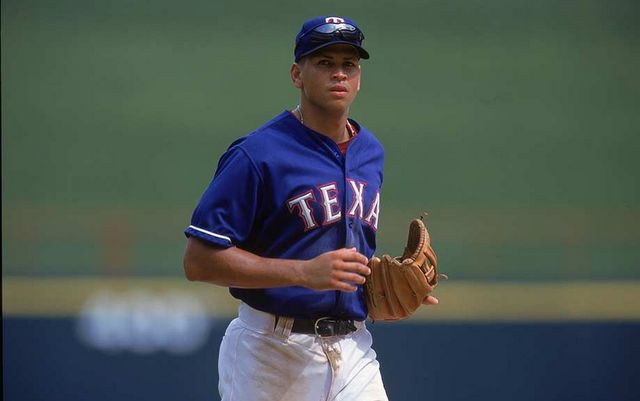 Baseball players are uniquely positioned to sign long-term contracts in a market where there is no limit to how much can be spent, and how long a contract can be. In the NBA, there is already a maximum that can be spent, but this is not the case in football or hockey. However, due to the amount of players each team has in relation to the salary cap of the league, the biggest contract each league could offer a top player on the open market pales in comparison to baseball. There is a discussion about who the first NFL player will be to sign a contract worth $200 million; baseball broke that threshold over 18 years ago when Alex Rodriguez signed with the Texas Rangers for $252 million (exactly double the contract of Kevin Garnett, which was the previous biggest deal in terms of total value and annual salary).
I never understood why MLB players tend to sign contracts so long, but I mean why wouldn't you. The more I looked into it, I saw that longer contracts (like that of David Price) tend to have player opt-outs built in, which is great for the player. David Price signed a 7-year, $217 million contract with the Red Sox in 2015, with an opt-out following the 2018 season (Year 3). So if you're Price, you have all the power. After this past season, he had the option of re-entering the market if he pleased, and could have seen if a better deal was available. However, he knew that if he stayed in Boston, he could stay for 4 more years at a total of $127 million. Price may have been able to get a contract like that on the market, but he chose to play it safe, and stay where he had just won a World Series.
Now say if Price had torn his UCL last season, and knew if he were to become a free agent this past offseason, there would be far less money for him; the contract he signed gives him those 4 extra years of security, and if he's never the same, who cares, he gets his money.
Imagine if Gordon Hayward's leg injury occurred in Year 4 (2020-2021) of his contract with Boston, and teams were weary of signing him in the summer of 2021 (when he would be 31). If he had three more years attached to his contract, he wouldn't go anywhere. It would constrain the team, but the player wins… sadly that's not the case in the NBA
In the case of JD Martinez, an opt-out works in your favor to fetch more money after this season. Martinez signed a 5-year, $110 million contract with Boston last year, with an opt-out after the 2019 season. The first two years of his contract are front-loaded, with a total of $47.5 million, while the remainder of his deal has $62.5 million over three years. After the remarkable season Martinez has last year, if he accomplishes 80% of what he did in 2019, he'll opt-out and seek a better deal; if not, he has money lined up for himself… win-win.
It took years of hard work to become the first sports league to have free agency, and decades for the MLBPA to give players this much power and financial stability if they can reach free agency at the top of their field. It is a battle other players unions have not been as successful with, and a testament to the strength of the MLBPA.
Do your job well, hit free agency, let the suitors come to you, and if the market is not messed with, the money will come your way.
You hear that John Henry? Might be time to call Mookie Betts and lock him up now before he's worth even more… perhaps $400 million?
---
Follow Nick on Twitter (@Nick_Collins14)